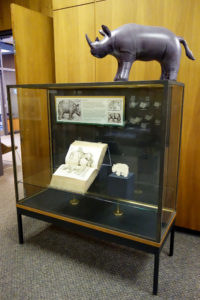 In 1515 an Indian rhinoceros boarded a ship bound for Lisbon. Given as a gift to King Manuel I of Portugal, the animal was a sensation in Europe, inspiring drawings, paintings, descriptions and woodcut prints that circulated around the continent. Although he never saw the rhino, German painter and printmaker Albrect Dürer created an iconic woodcut image. His rhino served as the model for many of his contemporaries, including the Swiss naturalist Conrad Gesner, and endures in popularity even today.
This famous rhino appeared in his monumental Historia animalium (History of Animals) and its subsequent editions. The rhino printed in the 1583 German edition of Gesner's work is a focal point of the exhibition, Paws, Hooves, Fins, and Feathers: Animals in Print, 1500-1800, open now and through the summer in Rare Books and Special Collections.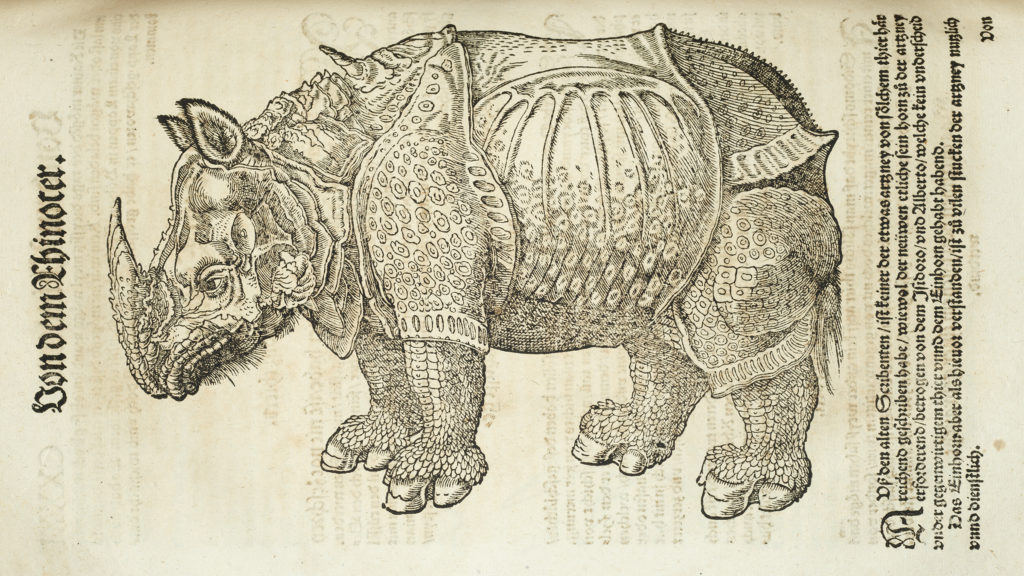 Like many of the animals reproduced in Gesner's volume, this rhino's appearance derives partly from second-hand observation, partly from classical descriptions, partly from the artist's imagination and technical skill, and partly from the print technologies available in the early sixteenth century. In Gesner's influential tome, the rhino shares space with domestic cats, farm animals, other exotic beasts such as elephants, as well as creatures of the imagination such as unicorns and sea monsters. Images of animals in early modern books were not entirely realistic, offering a unique window into the fluid spaces between art and science, legend and observation.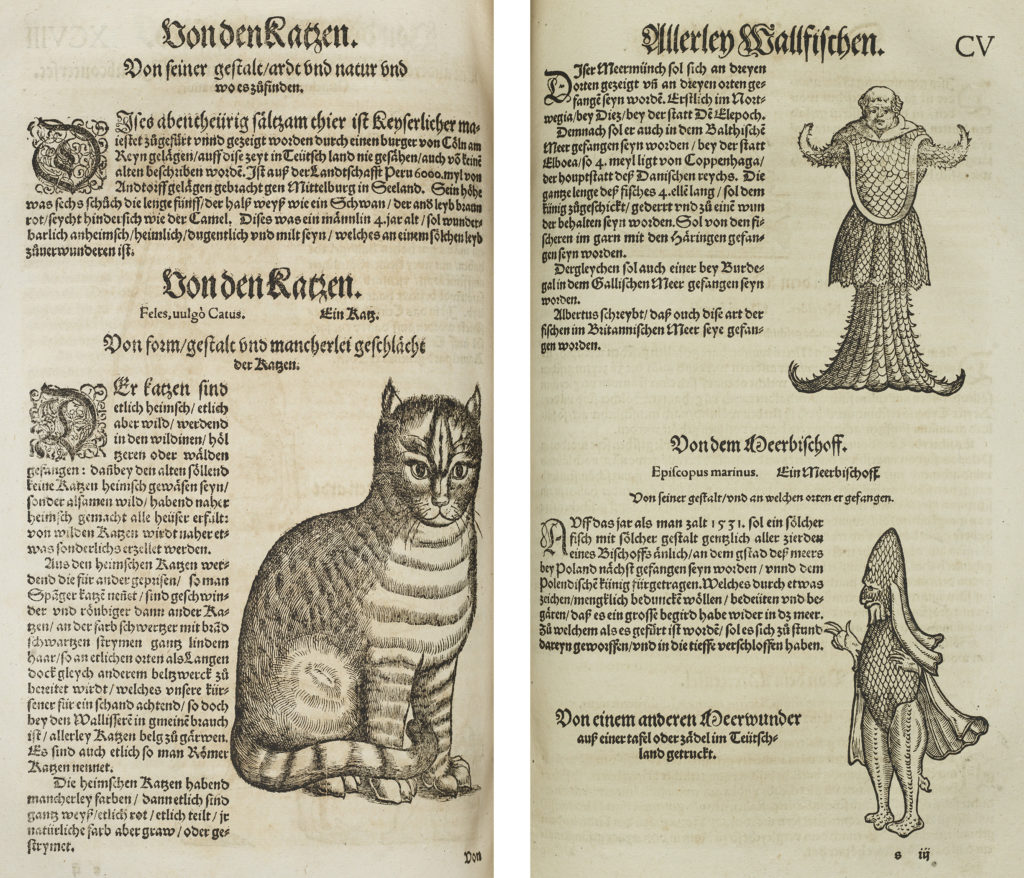 Along with our rhino, this exhibition features early printed images of an octopus, sloth, anteater, hippo, coot, emu, otter, and more. Some of these animals appear in wide-ranging catalogs of the flora and fauna of the entire world. Others are in works that offer systems of classification specific to a single type of animal. Still others live in the pages of books that describe animals of one part of the world, whether the Americas, Asia, or Australia.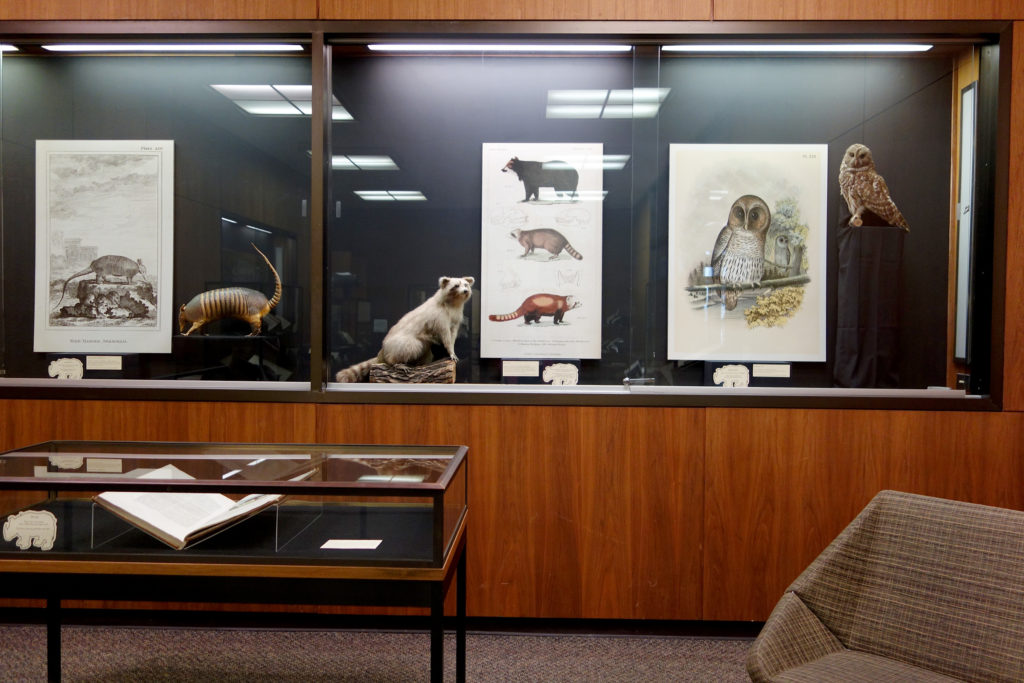 Also on display as part of this exhibition are specimens on loan from the University of Notre Dame's Museum of Biodiversity. If early modern naturalists were writers, they were also collectors. They populated cabinets of curiosity and proto-museums with animal and plant specimens represented in their books. In recognition of this link between early science and collecting, some of the specimens – an arctic fox, a turtle carapace, and a collection of moths – inhabit a miniature a cabinet of curiosity.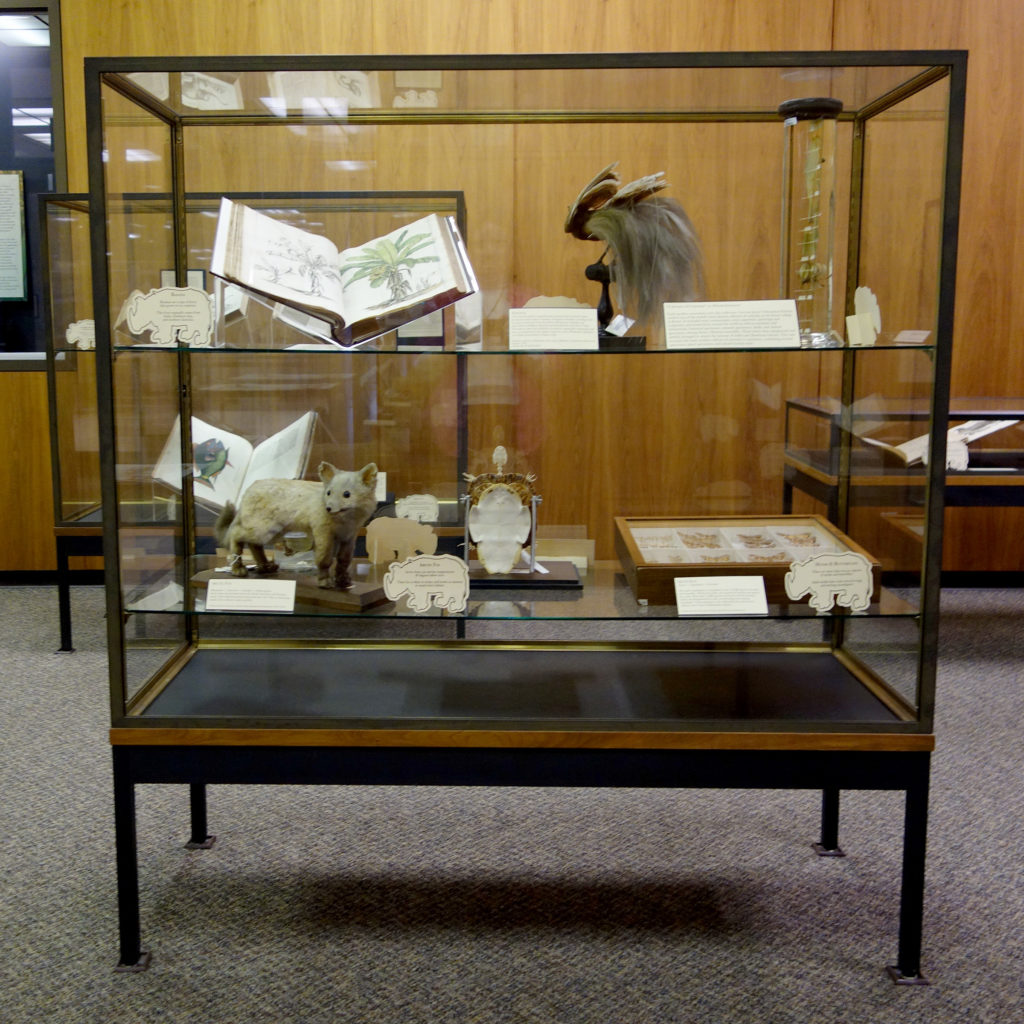 Special Collections invites animal lovers of all ages to join us for this exhibition. We look forward to sharing these materials with the South Bend community. We are especially excited to welcome students and educators from the South Bend School Corporation and PHM Schools for tours this spring and look forward to taking this exhibition on the road to South Bend and PHM Schools and to Marquette Montessori. We are currently hard at work on our homemade reproduction of an early modern natural history book, which features reproductions of images included in the exhibit!
Very special thanks to Sara Weber for her design work, image creation, and layout of our book. We extend our gratitude to our conservators, Jen Hunt Johnson and Maren Rozumalski, for creating a period binding for the reproduction, and to Neil Chase for mounting all of the materials for us. We are grateful to Barb and Ron Hellenthal of the Museum of Biodiversity for their generous collaboration.
For more information or to schedule a tour for your class, organization, or interested group, please contact the curators, Erika Hosselkus and Julie Tanaka.