We join the Library of Congress and the National Endowment for the Humanities, National Gallery of Art, National Park Service, Smithsonian Institution, United States Holocaust Memorial Museum and U.S. National Archives and Records Administration in celebrating National Hispanic Heritage Month.
Also in recognition of the anniversary of Hurricane María and Puerto Rico's ongoing recovery struggle, this post highlights the island's artistic heritage.
Puerto Rican Artists
by Erika Hosselkus, Curator, Latin American Collections
Puerto Rican artists Félix Rodríguez Báez, José A. Torres Martinó, Lorenzo Homar, and Rafael Tufiño (members of the Generation of '50) formally established the Centro de Arte Puertorriqueño in 1950. This studio, art school, and gallery was influenced by the Taller de Gráfica Popular in Mexico and its mission of educating the public through art. At the same time, the member artists of the CAP used their work to express and assert a uniquely Puerto Rican identity.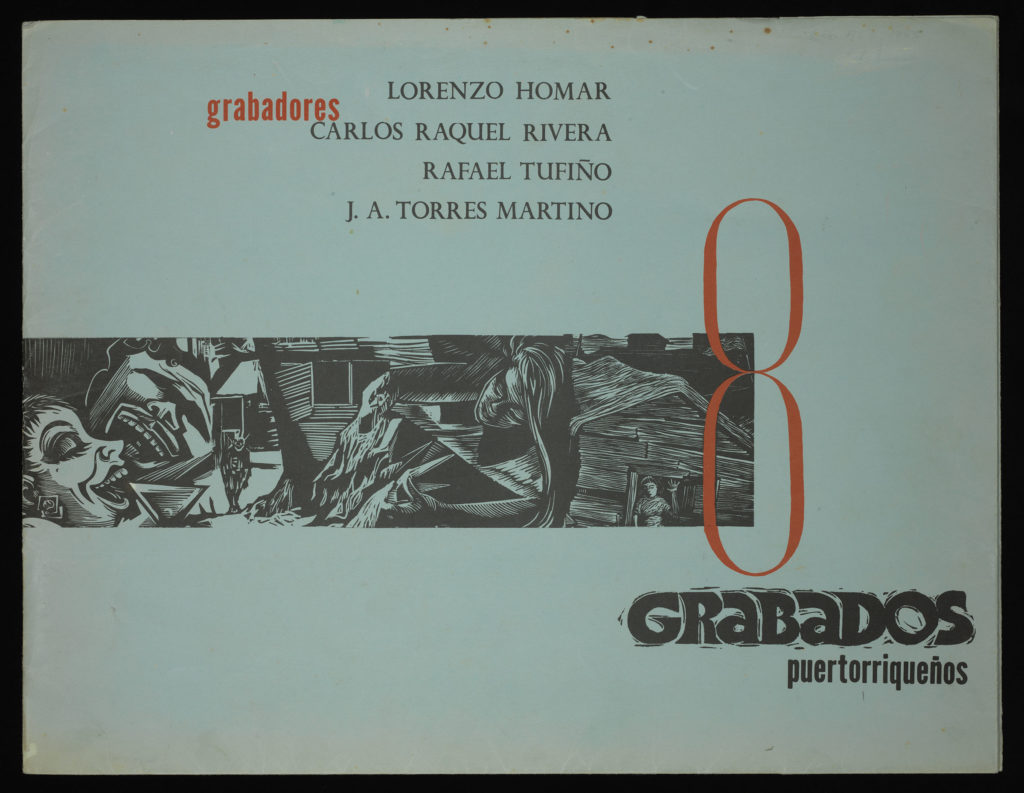 This portfolio of 8 prints, published in the late 1960s by the Centro de Artes Gráficas Nacionales, includes two works by each of four key members of the Generation of '50, Lorenzo Homar, Carlos Raquel Rivera, Rafael Tufiño, and J.A. Torres Martino. The pieces are reproduced from original prints and were chosen to portray the development in aesthetic of each artist since 1951, when the CAP issued its first portfolio.
Carlos Raquel Rivera's first print, "Marea Alta," owes much to the influence of the Taller de Gráfica Popular in both the social commentary made through its content and in its style. His second print, "El Pegao," reflects what had become Rivera's signature style, driven by a strong black/white contrast.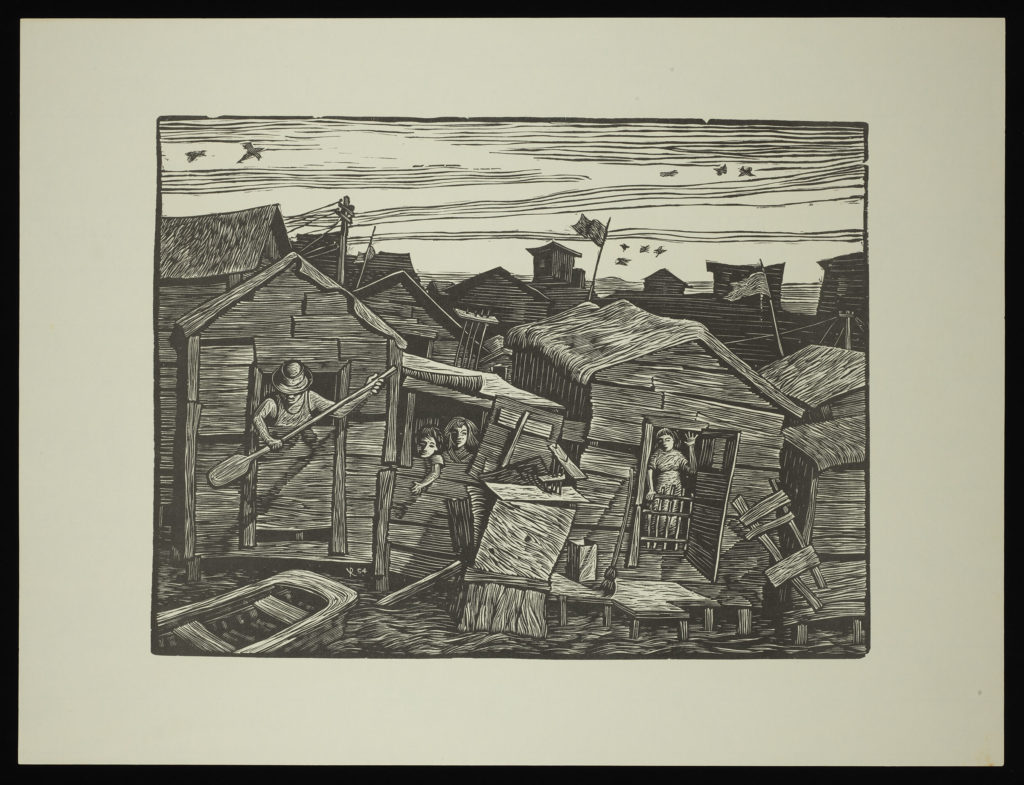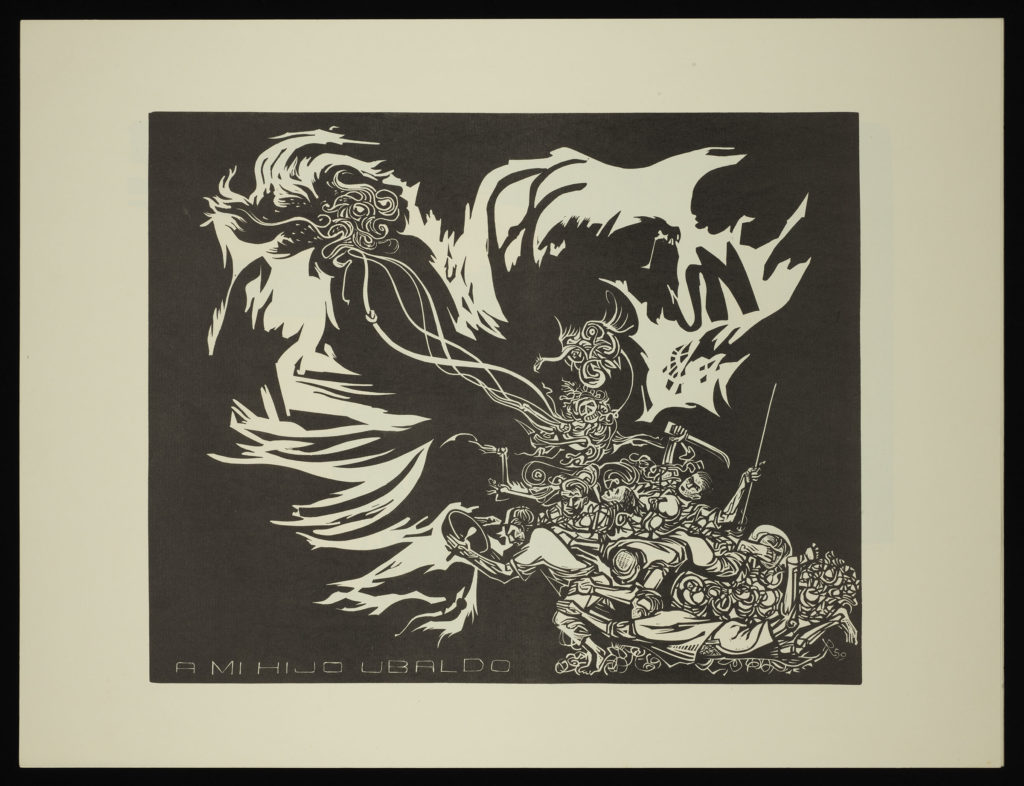 The contrast between the two prints submitted by Lorenzo Homar is striking also. "La Tormenta" a depiction of a man peering over his shoulder at an oncoming storm is poetic and suggestive while "La Vitrina," a critical depiction of tourism in Puerto Rico is bold and aggressive in style.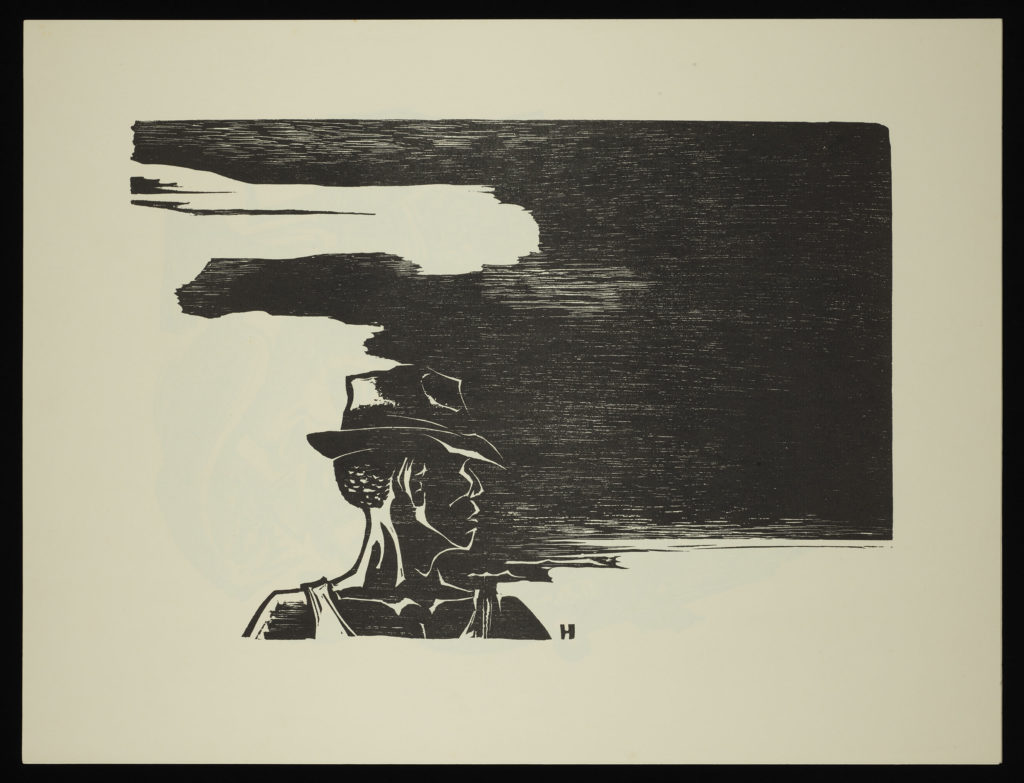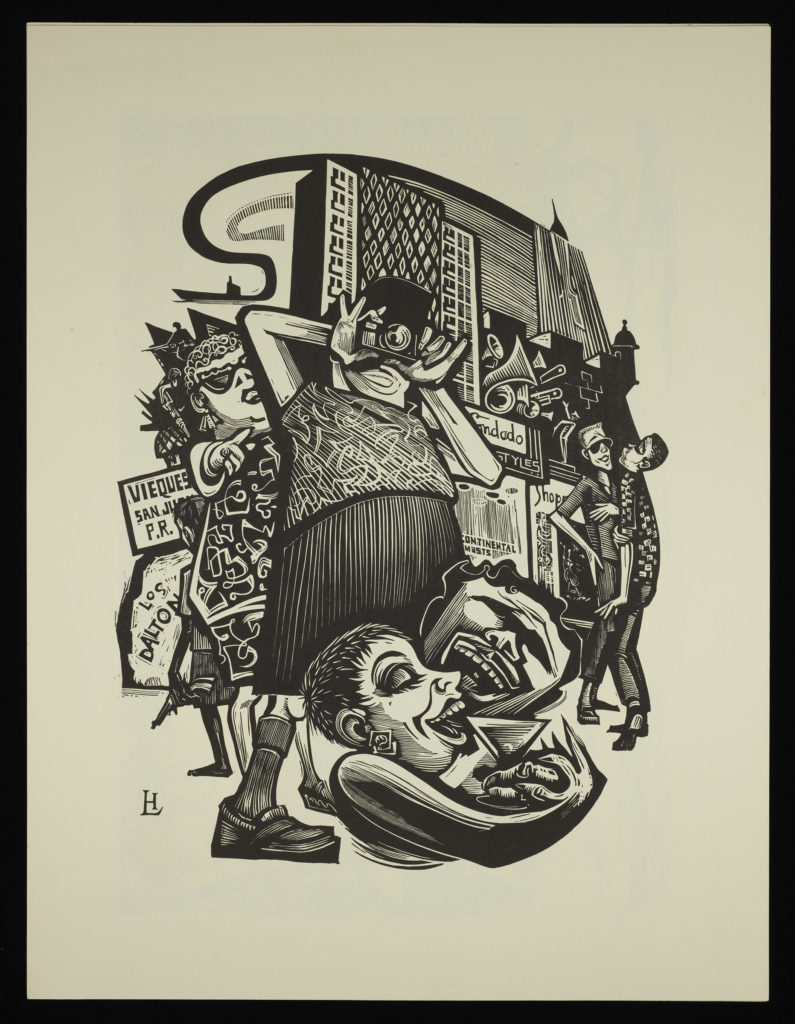 As a whole, this collection attests to the strength and evolution of print-making as an activist art form in mid-century Puerto Rico.