by Aedín Ní Bhróithe Clements, Irish Studies Librarian
Ronald Wells, emeritus professor at Calvin College, Michigan, is author of a number of books and articles on peace and reconciliation in Northern Ireland. In the course of over two decades of research, he gathered together a collection of material on the work of groups, particularly religious groups, working towards peace and reconciliation. Many of the materials are ephemeral—newsletters and communications on the activities of those groups—and the collection is a valuable source for understanding the work of those groups, the environment in which they worked, and the obstacles they faced.
In 2017, Dr. Wells donated his research materials to the Hesburgh Libraries. The collection is arranged mainly according to organization and accompanied by Dr. Wells' notes on each group, and it extends to five boxes of papers, mainly print ephemera, and a number of pamphlets and books.
The materials on the Clonard-Fitzroy Fellowship, one of the groups represented, provide insight into the relationship between a Catholic monastery and a Presbyterian congregation, which came about because of the friendship between the Rev. Dr. Ken Newell of Fitzroy Presbyterian Church and Fr. Gerry Reynolds of Clonard Monastery. Included are sermon texts, press releases, programs, newsletters, letters, and newspaper clippings.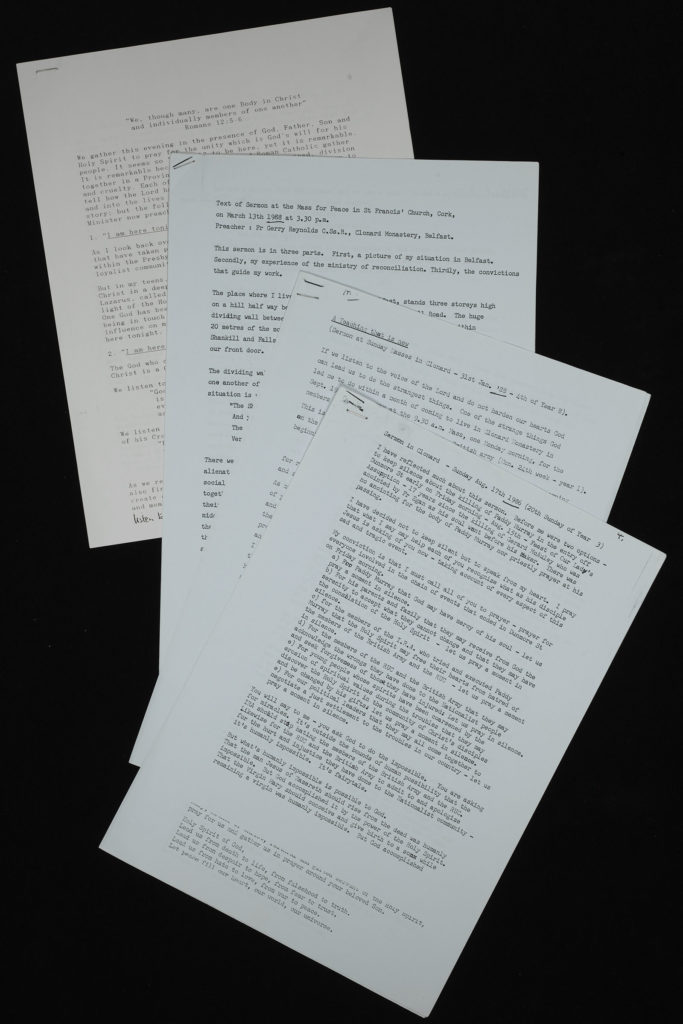 The Wells Collection includes also materials from The Gospel in Conflict Program of the Presbyterian Church in Ireland, The Hard Gospel Project of the Church of Ireland, the Columbanus Community of Reconciliation, Healing Through Remembering, the Evangelical Contribution on Northern Ireland (ECONI), and The Consultative Group on the Past.
The print materials of these groups provide a documentary glimpse into their work and the issues they faced. The well-produced publications of the Healing Through Remembering project trace the ideas and work of this organization from the initial event that led to its founding, the 1999 visit to Northern Ireland of Dr. Alex Boraine, Deputy Chairman of the South African Truth and Reconciliation Committee.
Included in the collection are pamphlets and reports.  Many are on peace and reconciliation, and some are publications of a more propagandistic nature, such as Ian Paisley's address, 'The Ulster Problem',  delivered at Bob Jones University in South Carolina in 1972.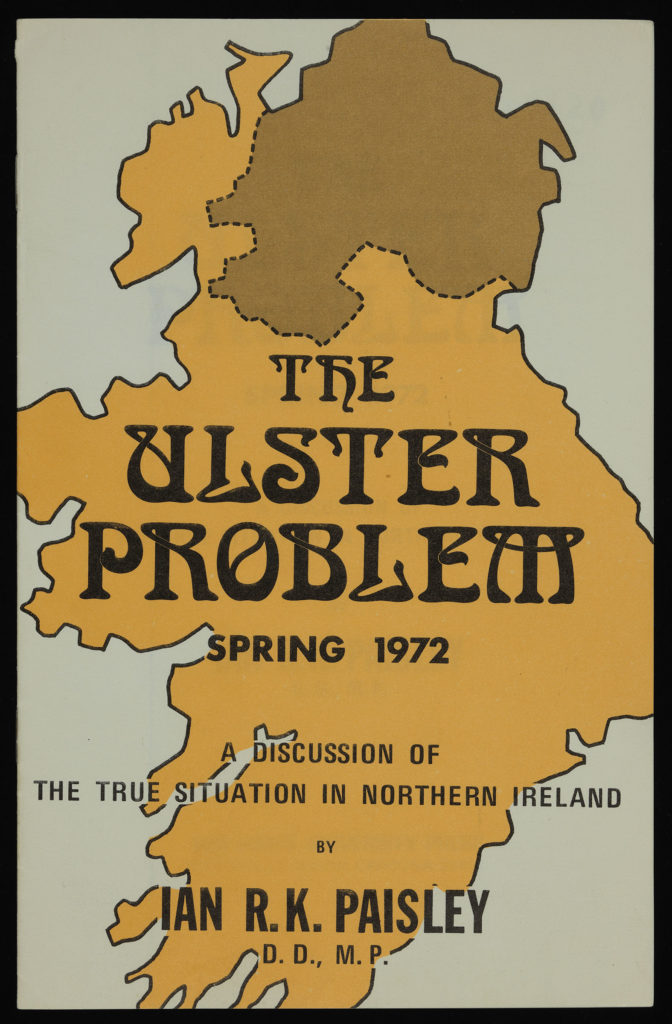 Books in the collection include books on Northern Ireland and also on peacebuilding in general, as in the example shown here.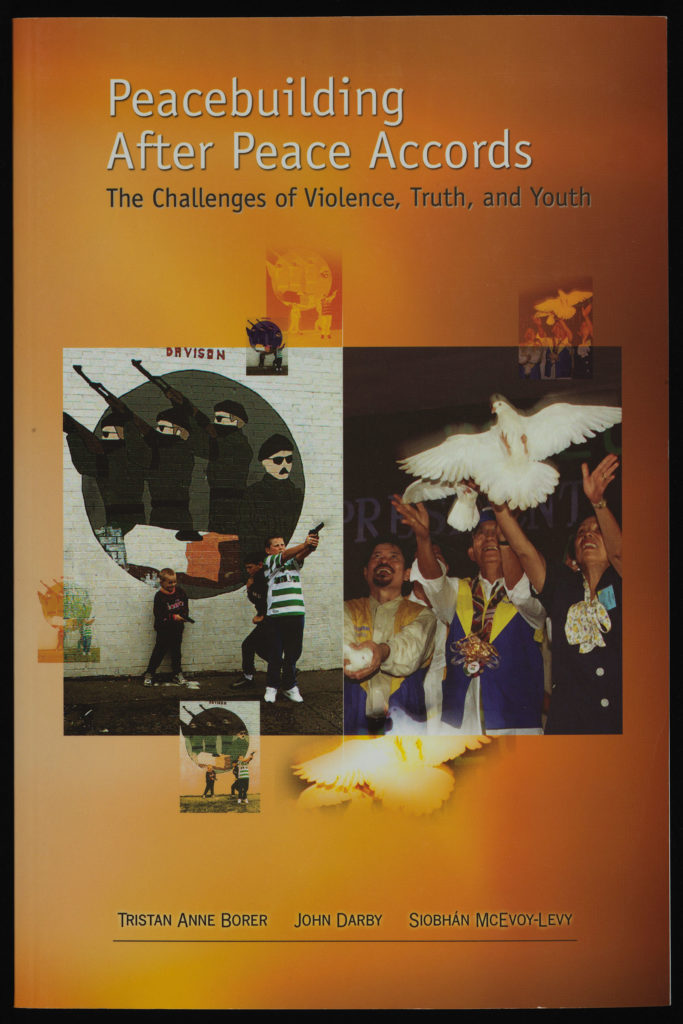 In this book's preface Dr. Scott Appleby describes the project directed by John Darby, professor at Notre Dame's Kroc Institute for International Peace Studies until his death in 2012, to study peace accords and their implementation. The project mentioned in the book, the Peace Accords Matrix database, is now available online at https://peaceaccords.nd.edu.
To learn more about the collection, please consult the online finding aid. Books and pamphlets which are cataloged separately may be identified by searching in the library catalog for 'Ronald Wells Collection on Peace and Reconciliation in Northern Ireland'.