by Julie Tanaka, Curator, Special Collections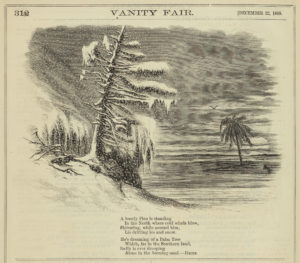 Vanity Fair, Saturday, Dec. 22, 1860—this was the first Christmas issue featuring a series of satirical columns and illustrations beginning with Richard Henry Stoddard's account of poor, unemployed John Hardy thinking about "money, money, money" on Christmas Eve. Following this was some  "Christmas Cheer" in England  and a "Christmas Jingle." Then Heine Heine's lonely, shivering pine tree covered in snow dreaming about the palm tree in the warm southern lands. At center, a two-page spread of Virginia cavaliers celebrating the holiday.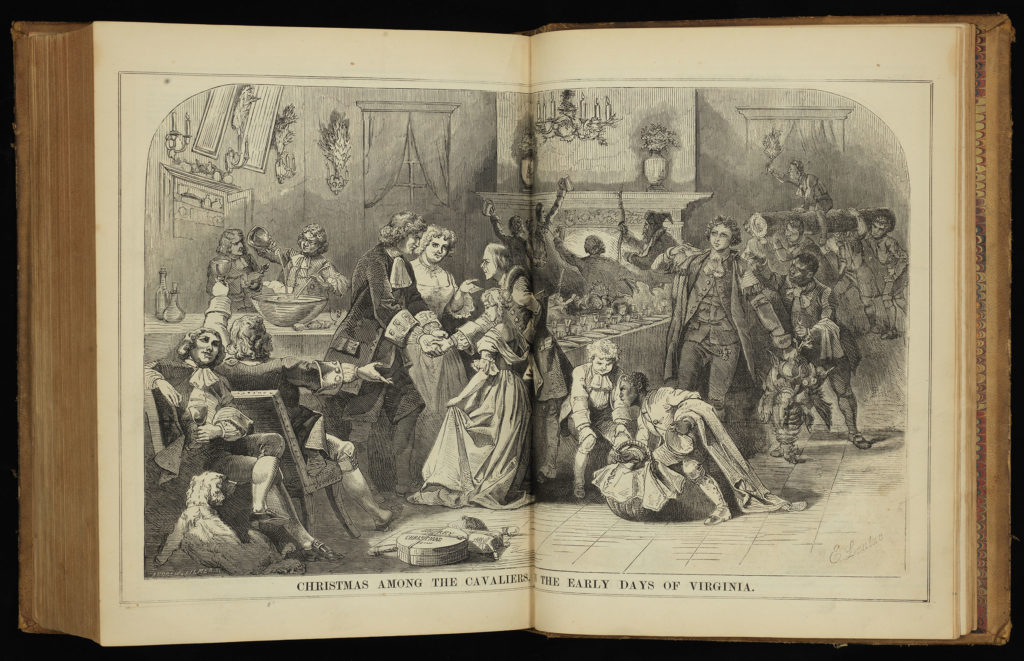 Vanity Fair was a popular title used for three subsequent magazines and should not be confused with the current one published by Condé Nast. The issue featured was from the American satirical magazine published by Louis Henry Stephens and edited by his brothers William Allen Stephens and Henry Louis Stephens. Vanity Fair was published with interruptions caused by problems obtaining paper on which to print between December 31, 1859 and July 4, 1863. Noted for its cartoons and satire columns, this magazine was critical of the Civil War's progress and Abraham Lincoln's policies.
---
Rare Books and Special Collections will be closed for Notre Dame's Christmas and New Year's Break (December 24, 2018, through January 1, 2019). We are open our regular hours during Exams, and welcome those looking for a quiet place to study.