by Rachel Bohlmann, American History Librarian and Curator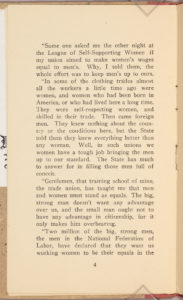 August 2020 marks the 100th anniversary of the passage of the Nineteenth Amendment. In honor of the centenary, Rare Books and Special Collections has created an online exhibition of materials from both special and general library collections. The quotation in the title comes from a speech by Mary Duffy, a working class woman from New York who addressed the state's legislature in 1907. She argued that of course women needed the ballot for political reasons—so that they were represented in government. But, she maintained, women needed it even more urgently so that the men around them—from bosses to fellow trade unionists to family members—would take women seriously as people, as equals.
This exhibition tells a full (though not complete) story of the long fight for suffrage. It begins well before the Civil War and extends through the mid-1920s, after passage of the Nineteenth Amendment. It focuses on the laborious processes of building a movement, of forging alliances, of creating a culture of reform that was broader than voting rights but that, in the end, became defined by that singular goal. It shows how women, white and black, elite and working class, native born and immigrant, moved themselves from outside of political power to inside; from second-class citizens with a limited public voice and no direct representation, to citizens with some of the tools of democracy at their disposal.
The Nineteenth Amendment was a stupendous political achievement. As political outsiders, women persuaded enough men within the political system voluntarily to give women political power. It doubled the American electorate, making its passage the most powerful democracy-building piece of legislation in US history.
Still, the victory was incomplete, or at least, a work in progress. As New York suffragist Crystal Eastman put it in 1920, "men are saying thank goodness that everlasting women's fight is over!" but women are saying "now at last we can begin."[1] Eastman's observation makes an important point about the complexity of marking this centenary solely as a victory. Suffrage for women was not turned on like a tap in 1920, nor did it flow for every woman after the Nineteenth Amendment. Many women voted before the amendment, and many women did not cast ballots after it. The reasons for these differences have much to do with racism and white supremacy, as well as religious and class prejudices, within and outside the movement.
This exhibition includes books, pamphlets, magazines, and posters—materials designed to appeal to broad, popular audiences. Scattered through these once popular books and magazines we can gain an angle of view on what many, if not a majority of, Americans thought about women's work, their place in the family, and their civic responsibilities. At the same time, this exhibition represents the breadth of the women's movement and how it propelled the fight for suffrage despite resilient opposition.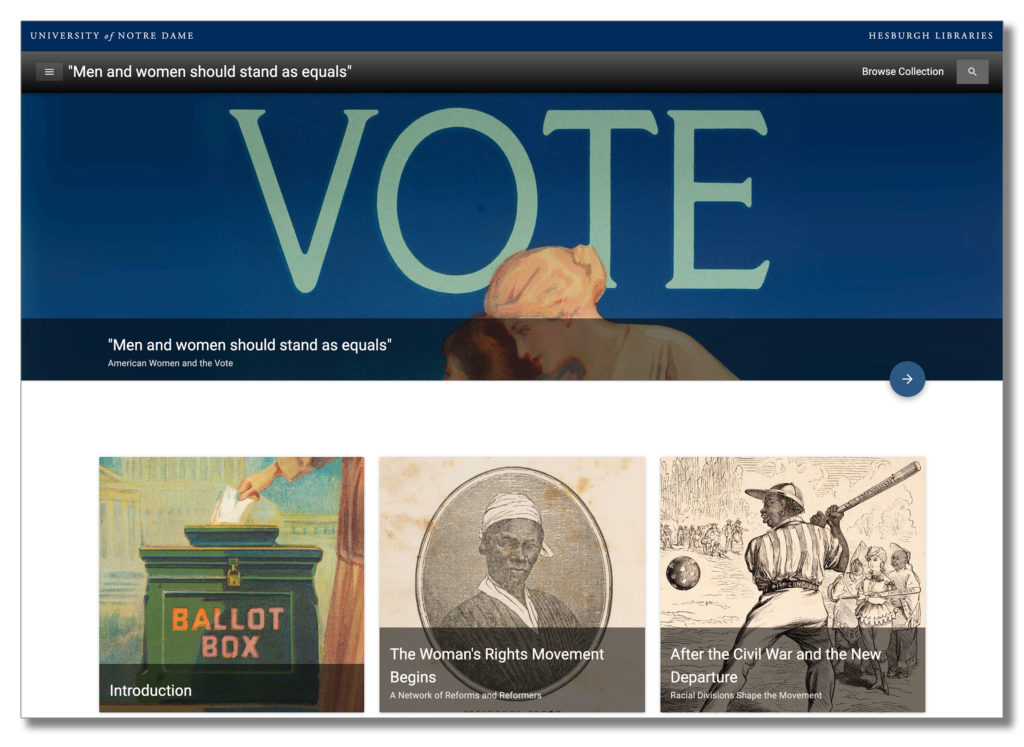 [1] Ellen Carol DuBois, Suffrage: Women's Long Battle for the Vote (New York: Simon and Schuster, 2020), 5.