by Alan Krieger, Theology and Philosophy Librarian
Hesburgh Libraries has recently acquired a rare first edition of an account by a seventeenth-century French Carmelite missionary of his journey through the Middle East and India, Philippe de la Tres Sainte Trinite's Itinerarium orientale…in quo varii successus Itineris, plures Orientis Regiones, earum Montes, Maria & Flumina, Series Principum, qui in eis dominati sunt, Incolae tam Christiani, quam Infideles Populi (Lugduni, 1649).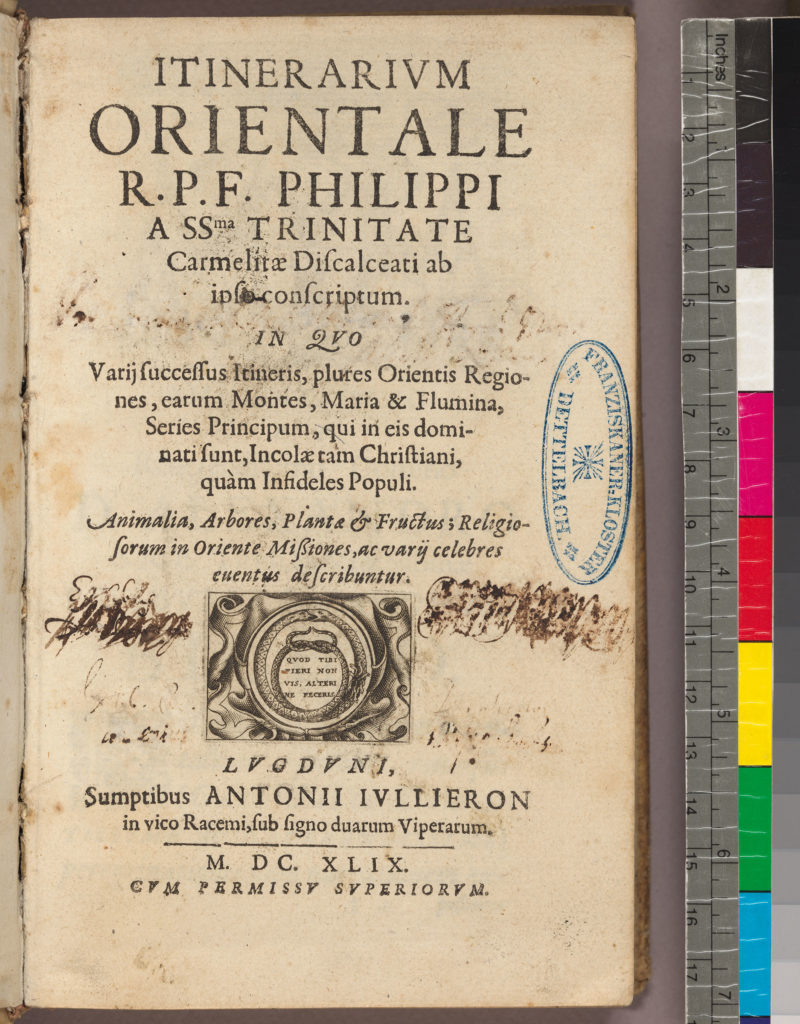 Philippe traveled through Syria, Armenia, Persia and India, describing the situation of Christians abroad as well as taking notes on the flora, fauna, and geography of the places he visited. The work contains ten chapters; the eighth and ninth offer descriptions of the various Christian missions to the Middle and Far East, including an account of the martyrdom of two Carmelite missionaries in Sumatra in 1638.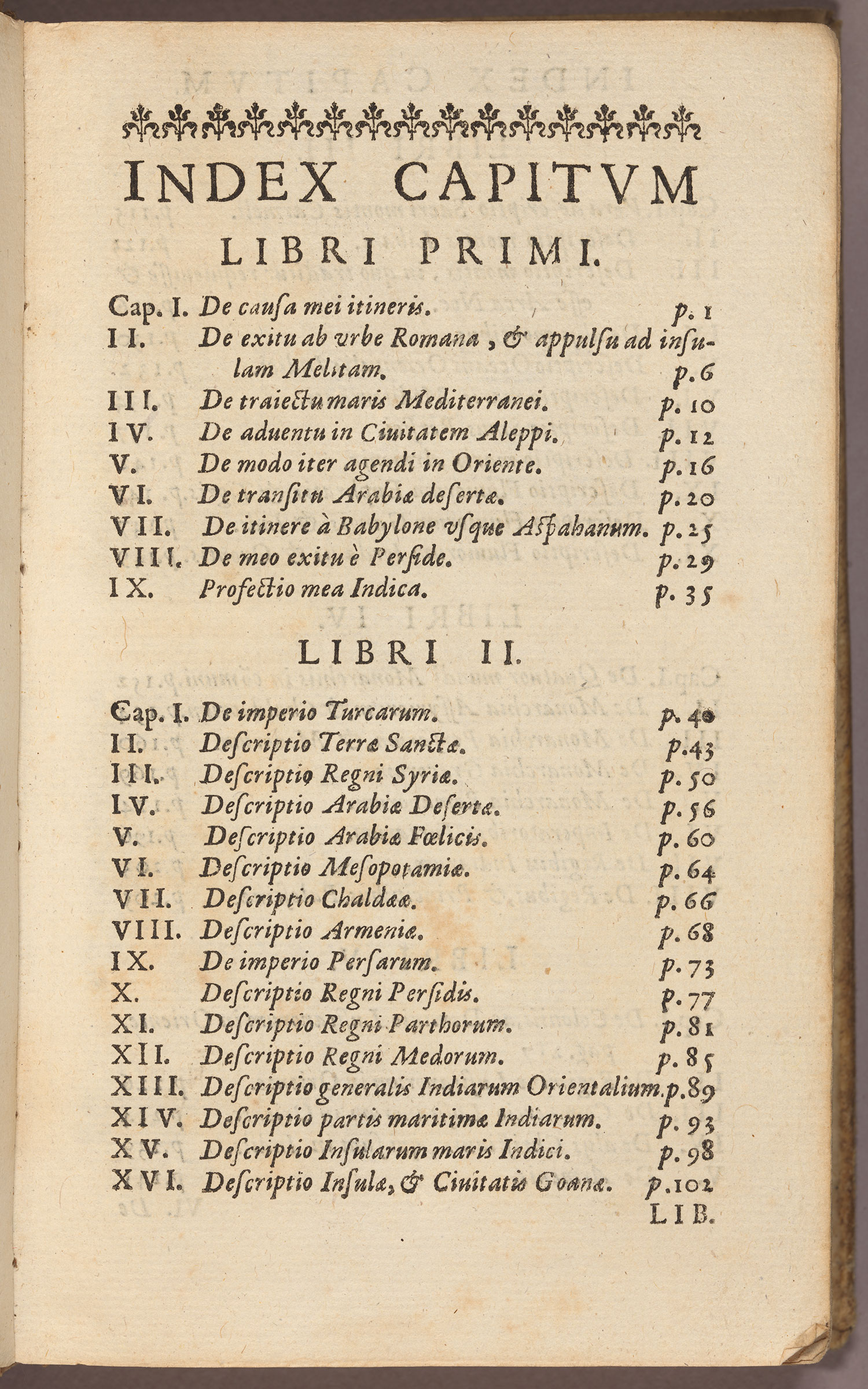 The author (1603-1671) eventually settled in Goa (India), where he taught until he was elected General of the Carmelite Order in 1665.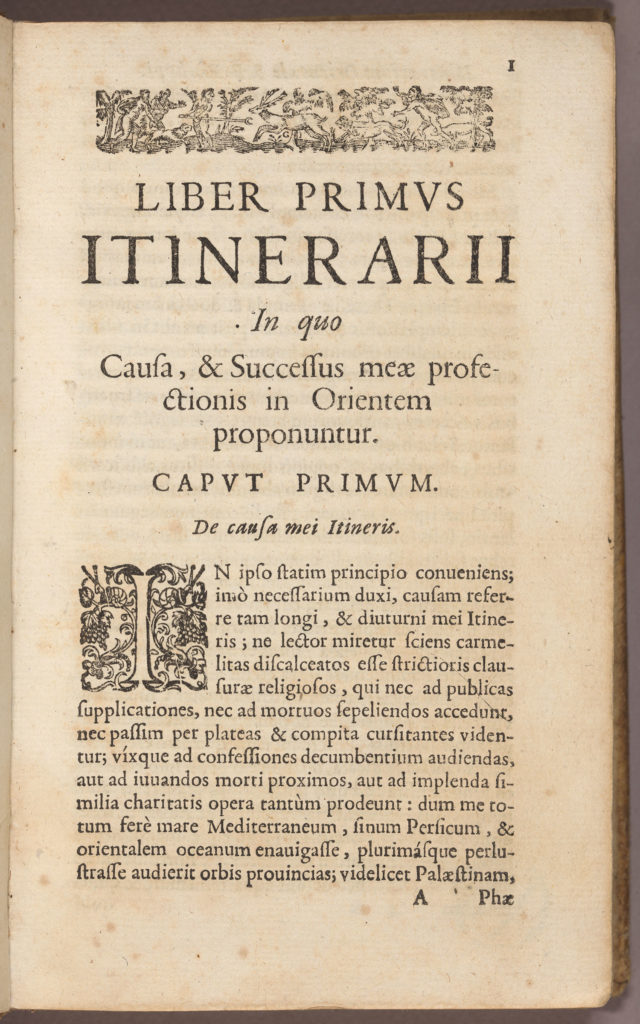 We have found only three other North American holdings of this edition.