"The 30th day of May, 1868 is designated for the purpose of strewing with flowers or otherwise decorating the graves of comrades who died in defense of their country during the late rebellion, and whose bodies now lie in almost every city, village, and hamlet churchyard in the land. …"

GENERAL ORDERS No. 11
May 5, 1868
What is now known as Memorial Day—a day to remember those U.S. military personnel who died while serving—was originally known as Decoration Day. Below are a selection of images from Harper's Weekly published during the first decade after General John A. Logan of the Grand Army of the Republic first called for this official day of national mourning in 1868.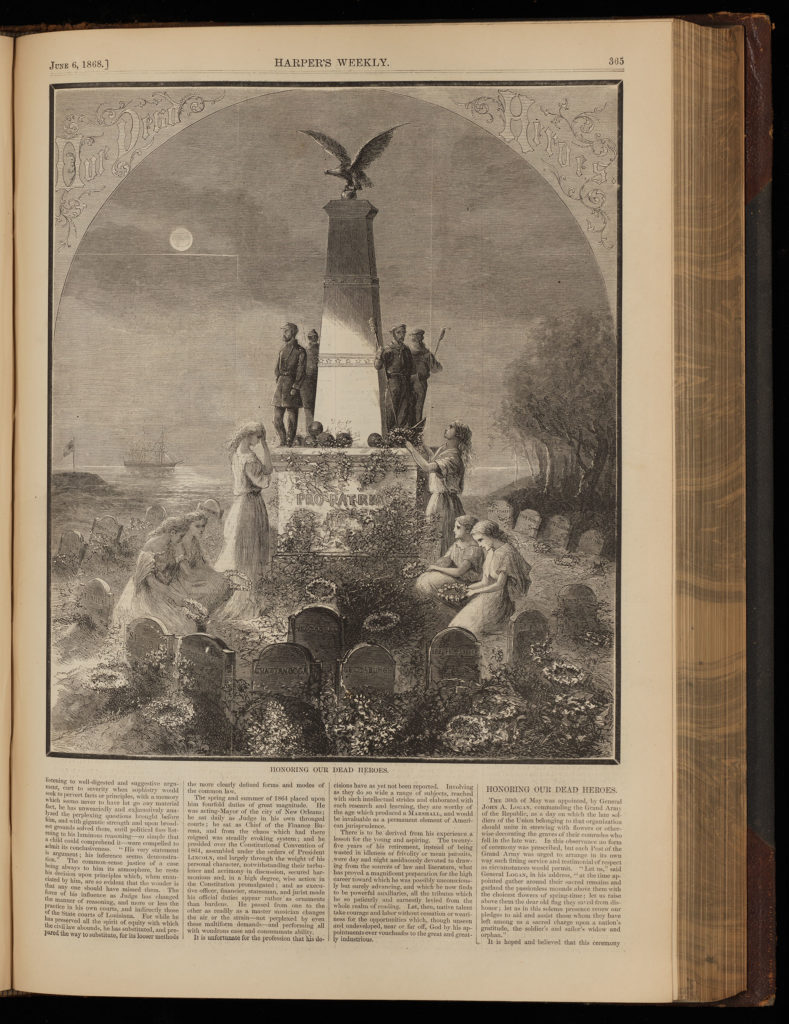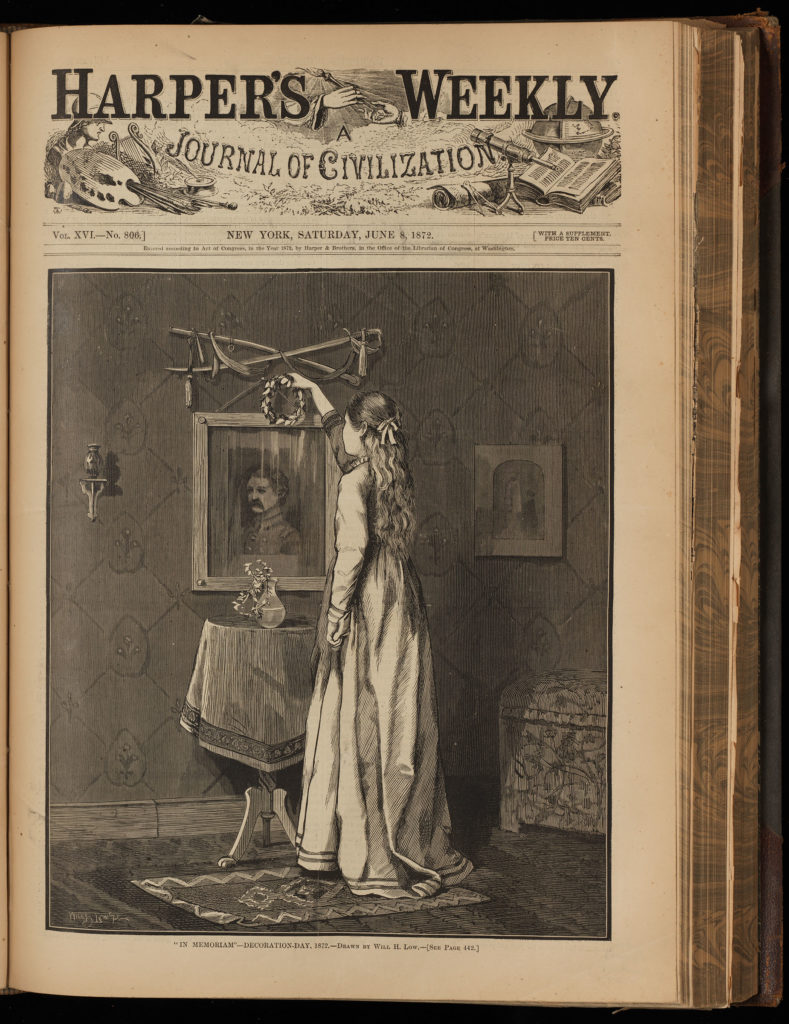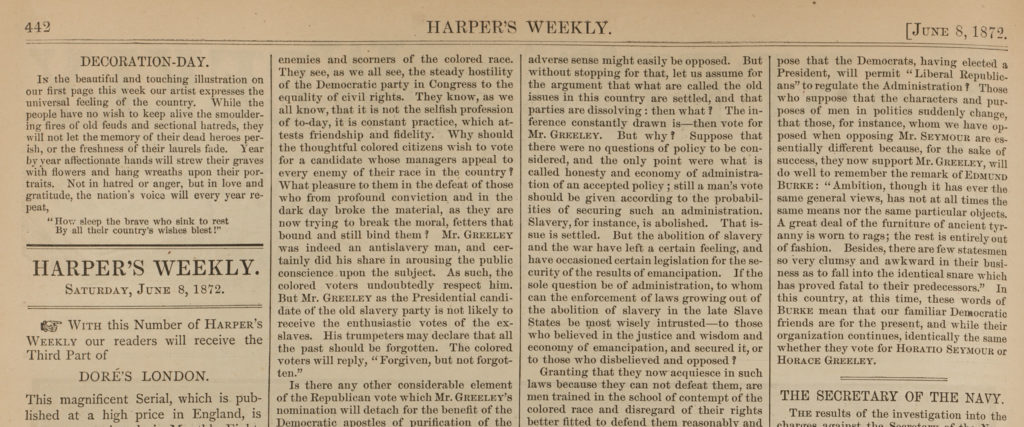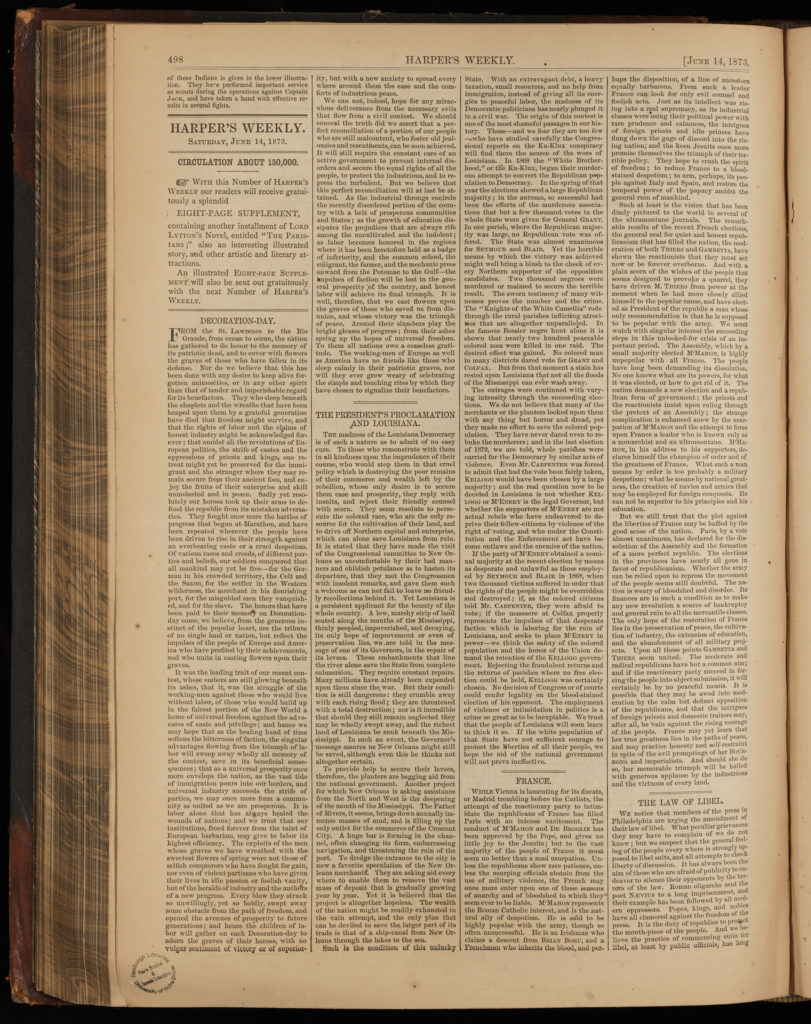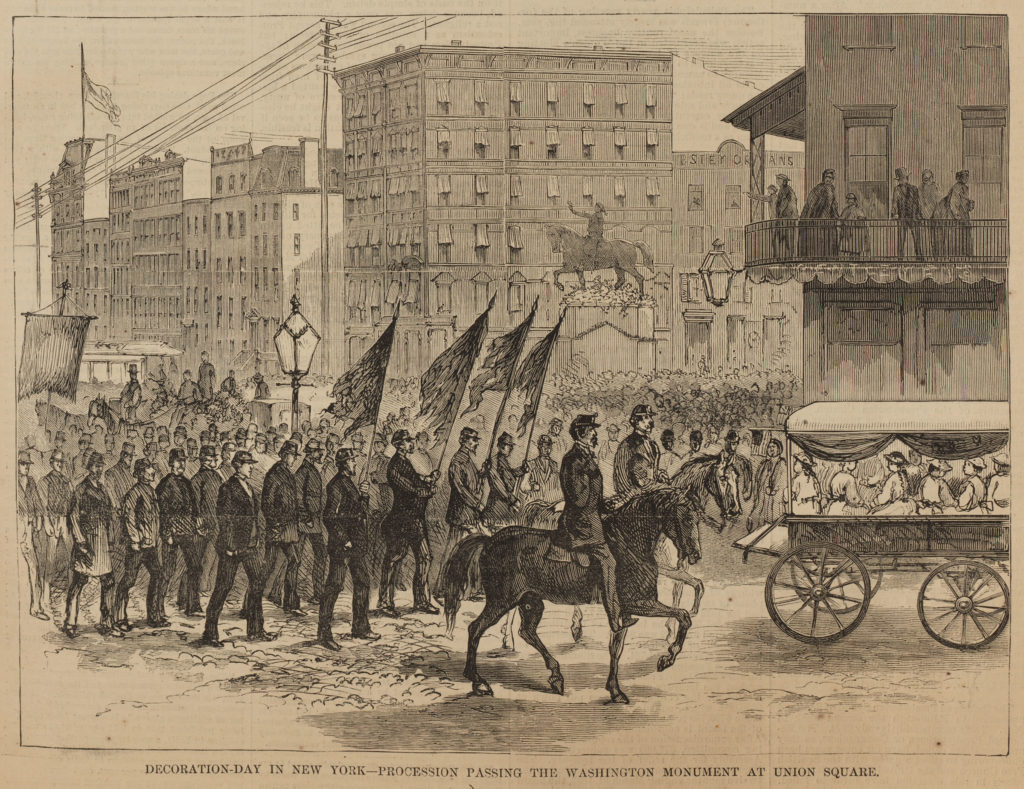 ---
A happy Memorial Day to you and yours
from all of us in Notre Dame's Special Collections!
2016 post: Memorial Day: Stories of War by a Civil War Veteran
2017 post: "Memorial Day" poem by Joyce Kilmer
2018 post: "Decoration Day" poem by Henry Wadsworth Longfellow
2019 post: Myths and Memorials
2020 post: Narratives about the Corby Statues—at Gettysburg and on Campus
2021 post: An Early Civil War Caricature of Jefferson Davis
---
Rare Books and Special Collections is closed today (May 30th) for Memorial Day and will be closed on July 4th for Independence Day. Otherwise, RBSC will be open regular hours this summer — 9:30am to 4:30pm, Monday through Friday.
During June and July the blog will shift to our summer posting schedule, with posts every other Monday rather than every week. We will resume weekly publication on August 1st.