by Alan Krieger, Theology and Philosophy Librarian
Hesburgh Libraries has just acquired a rare and beautifully printed edition of Enrico Noris's two controversial works, Historia Pelagiana and Dissertatio de Synodo V. Oecumenica (Patavii, 1708 and 1707) ; this volume also contains his Vindiciae Augustinianae quibus Sancti Doctoris scripta adversùs Pelagianos and is bound with his Opera Varia.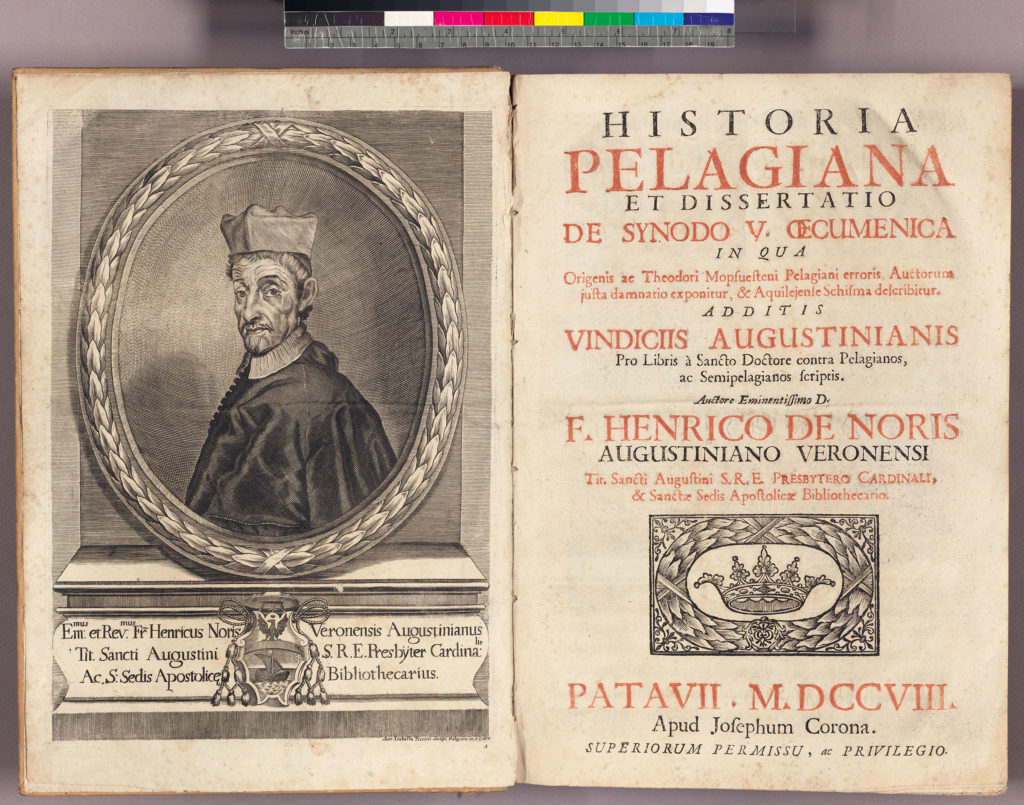 The first work, in which this Augustinian hermit (1631-1704) attacks Pelagianism and its emphasis on the efficacy of human free will and denial of original sin, was almost immediately suspected of propounding Jansenist doctrines; accompanying this copy is an extremely rare Inquisitorial broadside announcing the suspension of the title from the Spanish Index of Prohibited Books in 1758, accomplished after protracted lobbying by the Augustinian Order and the intervention of Pope Benedict XIV himself in 1748.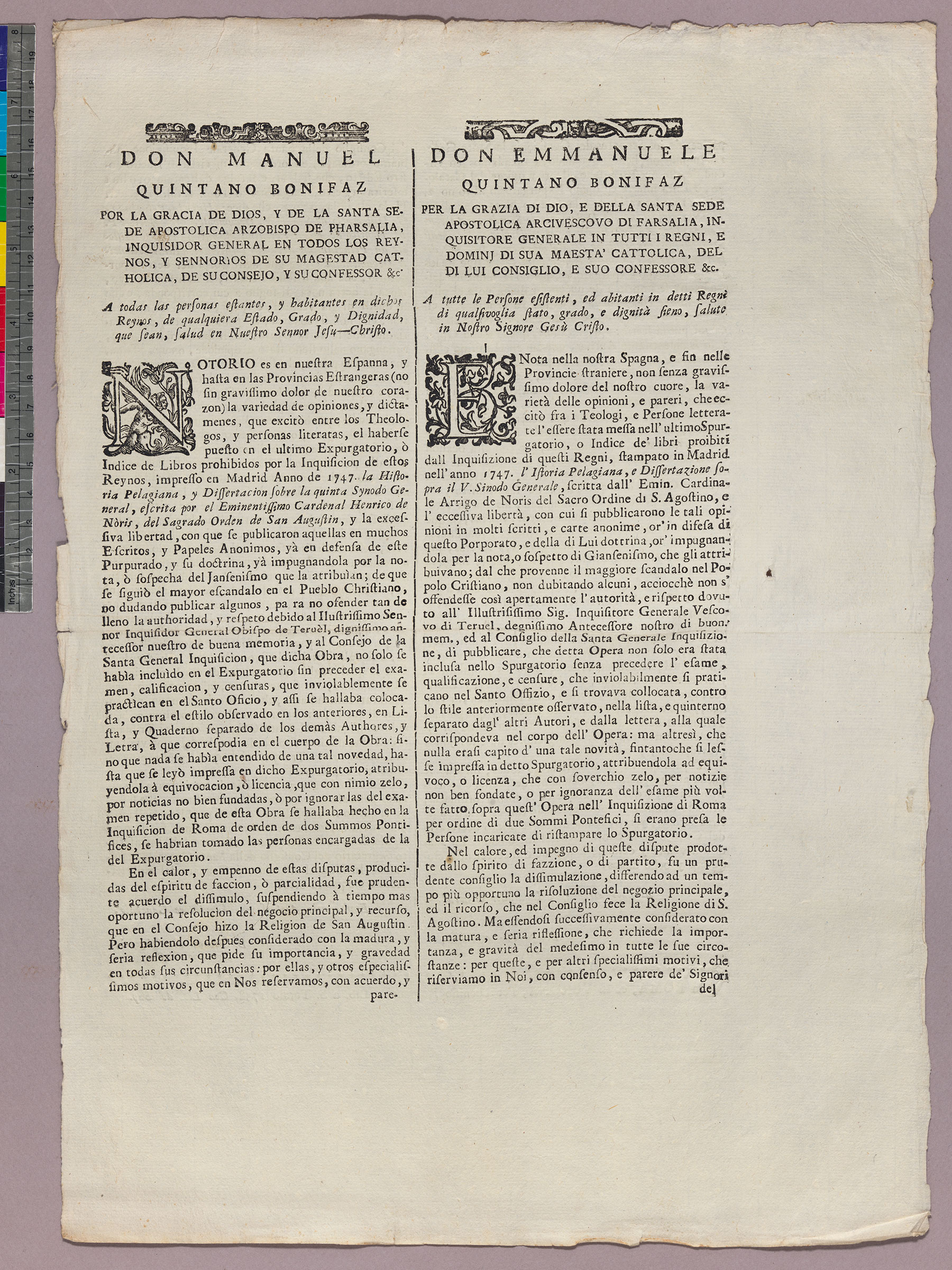 The second work on the church's Fifth General Council deals with the Second Council of Constantinople (553) and supports the council's condemnation of Nestorianism, which emphasized the distinction between Christ's human and divine natures and denied that Mary could be called the Mother of God (in Greek, Theotokos).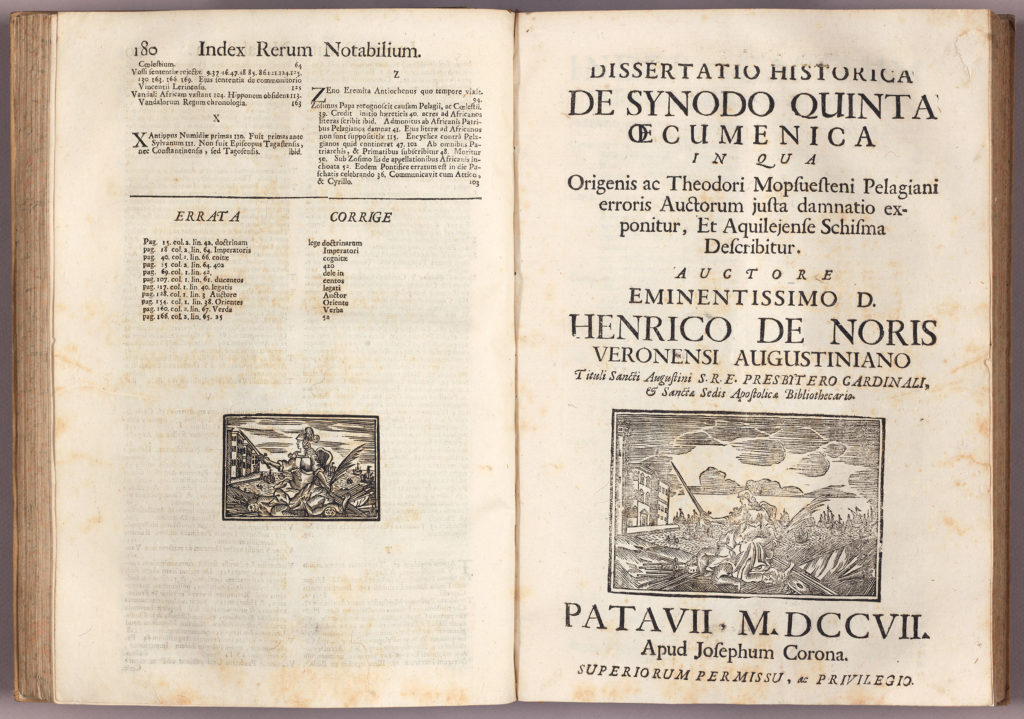 Cardinal Enrico (or Henry) Noris, of Irish ancestry, held the Chair of Church History at the universities of Pesaro, Perugia, and Padua before gaining a position as Assistant Librarian in the Vatican in 1692; he became the full Librarian in 1700.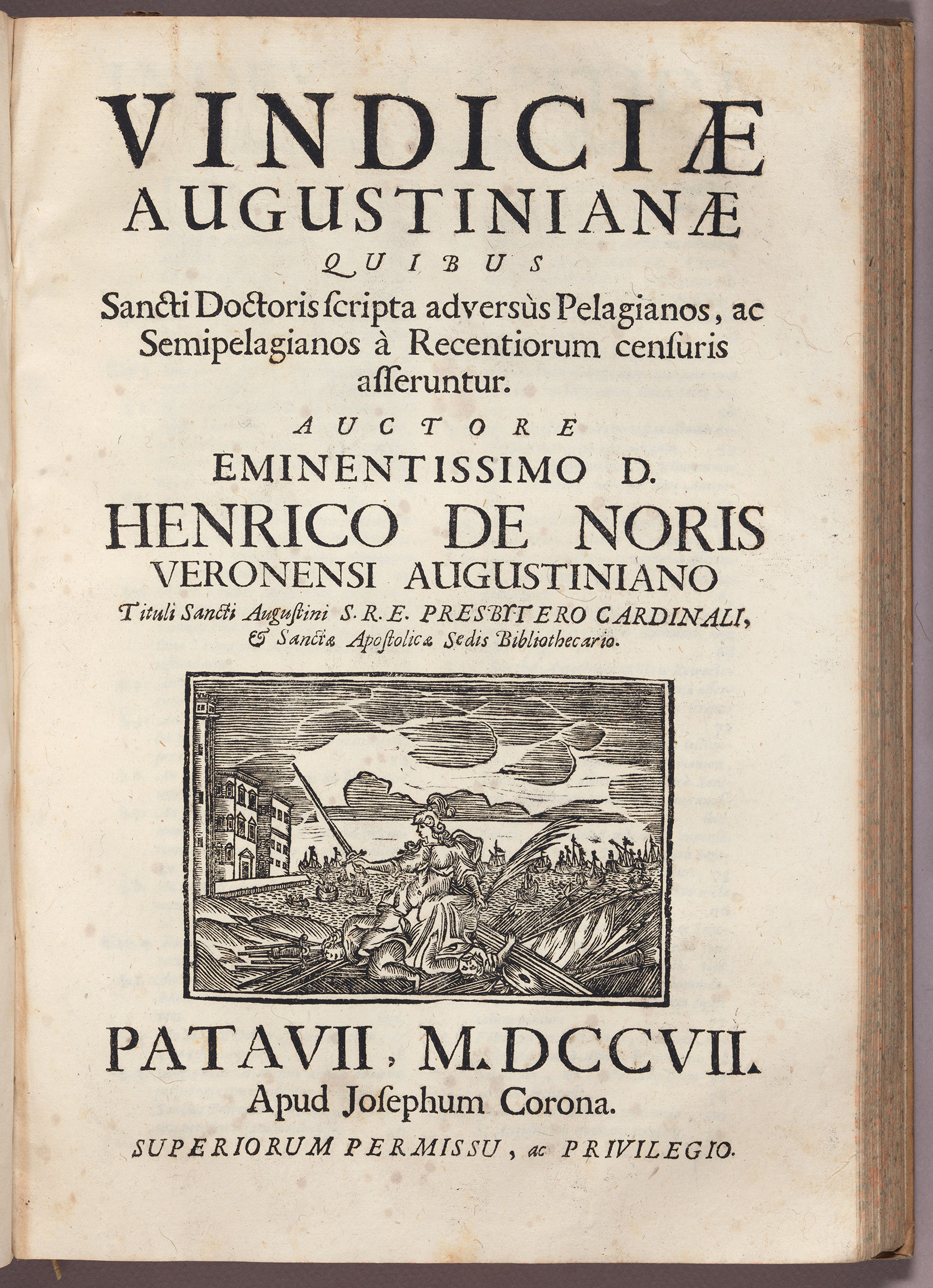 We have found only five other North American holdings of this edition.