by Alan Krieger, Theology and Philosophy Librarian
Hesburgh Libraries has recently acquired a fascinating and important early modern work on the story of St. Ursula, a fourth-century British princess who tradition relates was martyred along with her 11,000 female followers by the Huns while on a pilgrimage to Rome. Vita et Martyrium S. Ursulae et Sociarum Undecim Millium Virginum etc. (Coloniae Agrippinae, 1647) by the Jesuit Hermann Crombach is an extensive defense of the legend's historical veracity, as well as a detailed attempt to identify as many of her virgin companions as possible.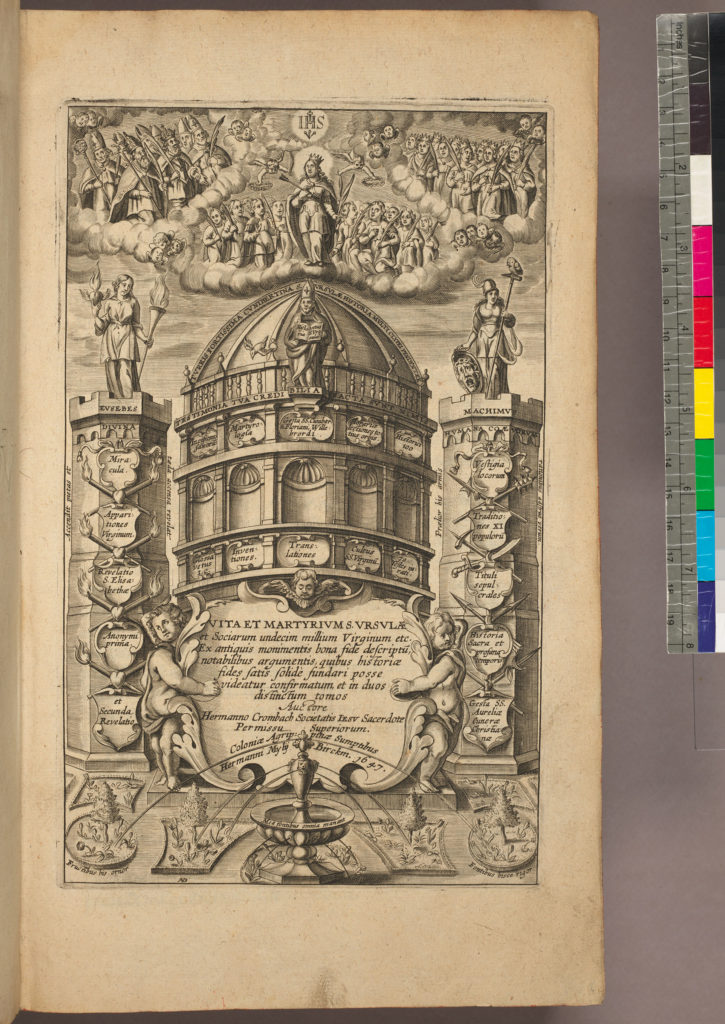 There was a resurgence of St. Ursula's cult in the seventeenth century that witnessed the publication of a number of titles related to her; this tome "provides the most encyclopedic hagiographic coverage of the cult ever published." ( Cartwright, The cult of St Ursula and the 11,000 virgins, 2016, p.21-22). This renewal of interest in the saint should probably be seen through the lens of the Catholic Reformation, in which detailed investigations into the authenticity of relics, saints' legends, etc. were held up as proofs of the church's reliability in transmitting her traditions.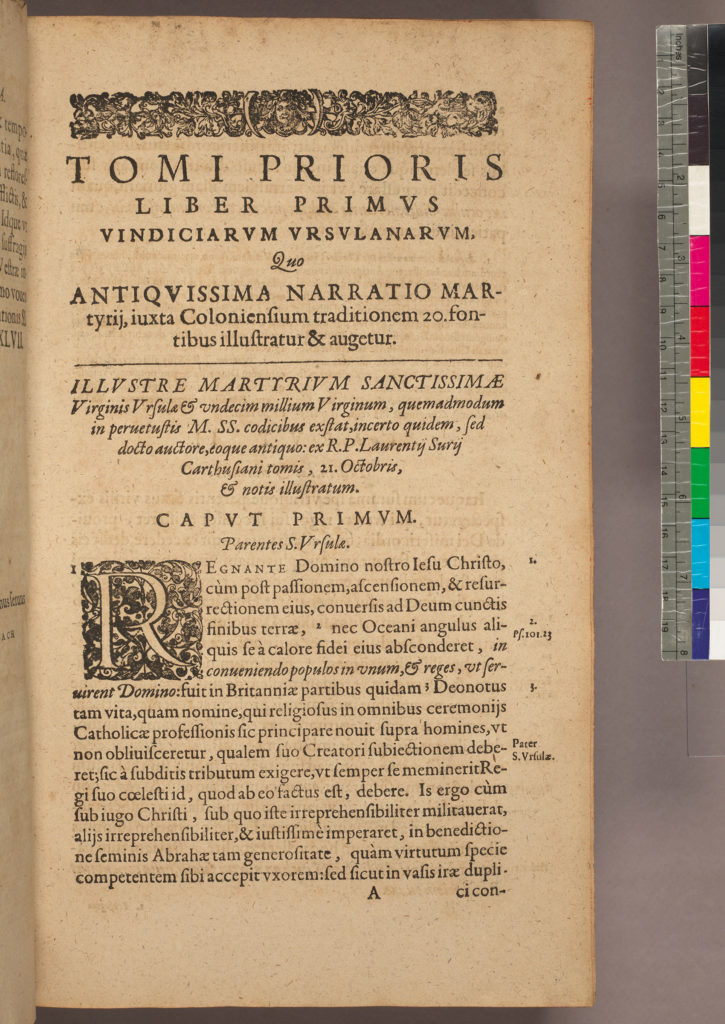 Crombach's exhaustive approach even included an attempt to identify as many of Ursula's companions as possible and the inclusion of three finely engraved maps attempting to trace the route of the retinue from southwest England to Rome, before they turned north and were martyred in the defense of Cologne—besieged at the time by the Huns.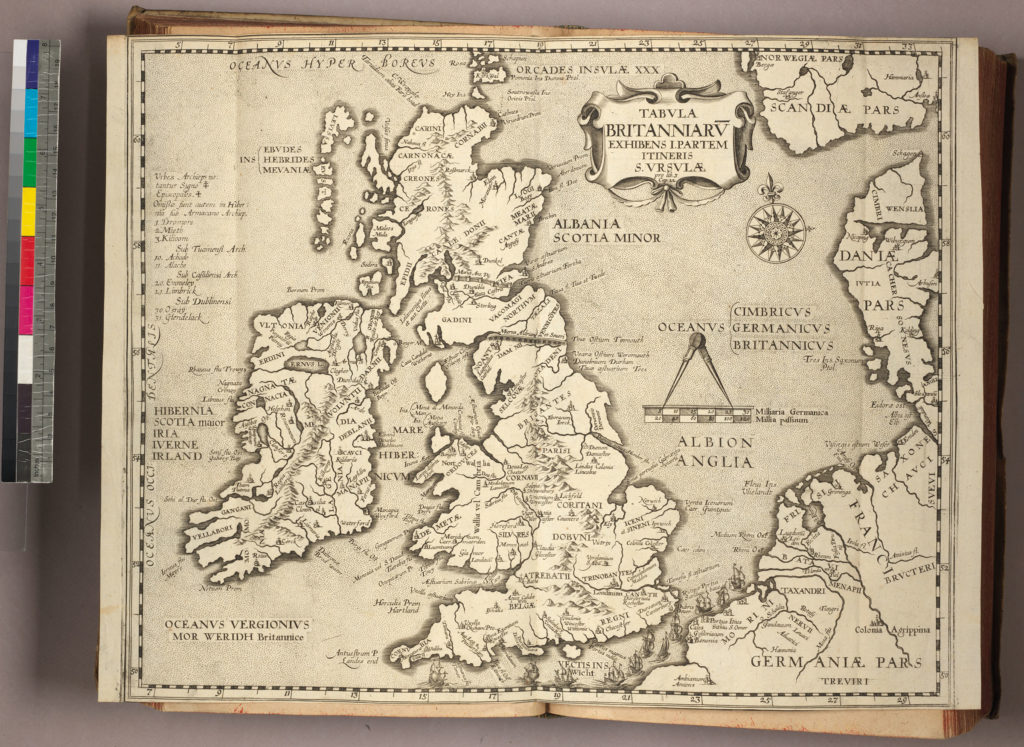 We have identified only five North American library holdings of this work.