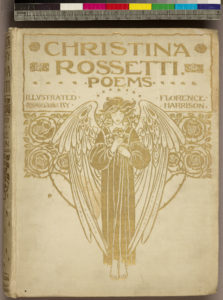 Today's coloring sheet features an illustration by Florence Harrison from Poems by Christina Rossetti (London, Glasgow & Bombay: Blackie and Son, Ltd., 1910). The image comes at the end of the poem 'Summer' — something most of us are looking forward to at this point!
If you'd like to see more of this item, make an appointment to visit us and ask to see the book in person — the call number is on the coloring page.
Good luck with the end of the semester, everyone!