by Aedín Ní Bhróithe Clements, Irish Studies Librarian
Ireland's Great Famine began in 1845 when the potato crop, the main food of much of the population, was destroyed by a potato blight. This blight recurred in the following years, leading to the deaths of over a million people. With the emigration of up to another million people, Ireland lost almost a quarter of its population.
Among the vast range of books and other materials our library has to help us study the Famine, there are a couple of rare or unique items. Such items give insight into various aspects of people and communities. One such item is the notebook shown here, the accounts of a soup kitchen, one of the many set up to give relief during the Famine.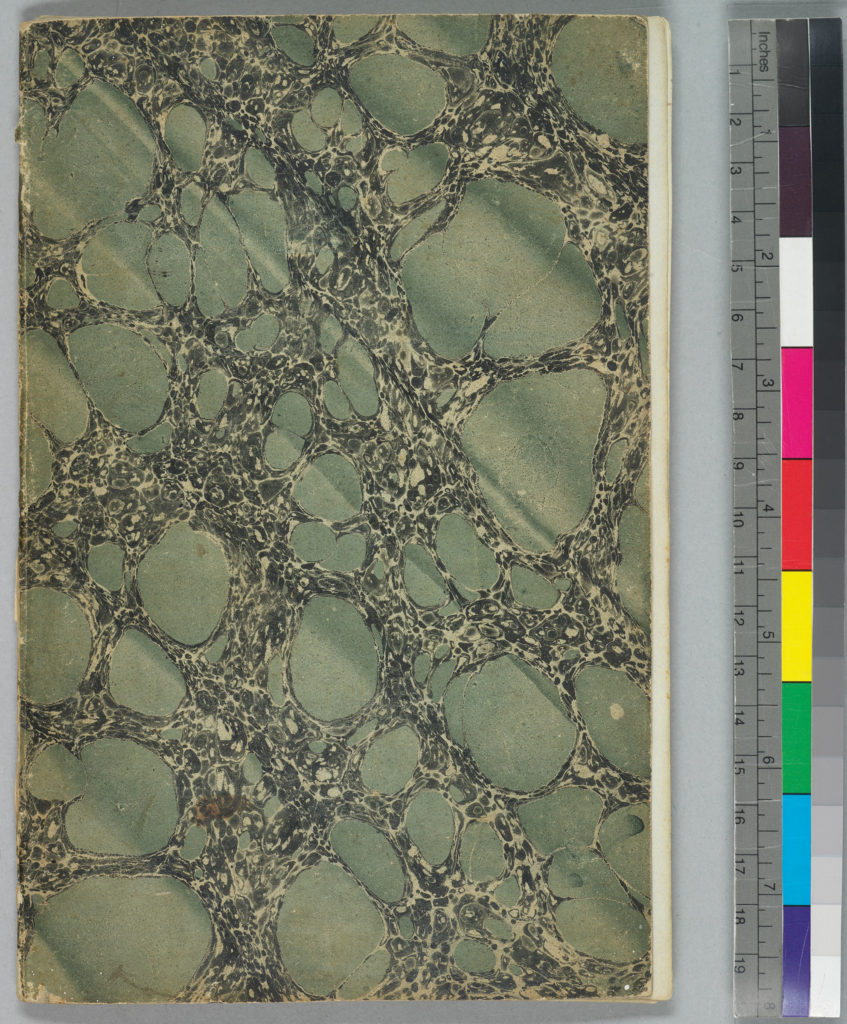 This is the daybook, or notebook, listing all the receipts and expenditures for Drumbo Soup Kitchen from December 1846 to March 1848, accompanied by a sheet of tickets for Drumbo Soup Kitchen (MSE/IR 0100). Of the various places of that name, this is most likely Drumbo, County Down. This has not yet been verified. It was acquired by the Library in 2012.
The expenditure gives us an idea of the ingredients. In January 1st, 1846, purchases included cayenne pepper, black pepper, split peas, whole peas, barley, beef, cow's head and carrots.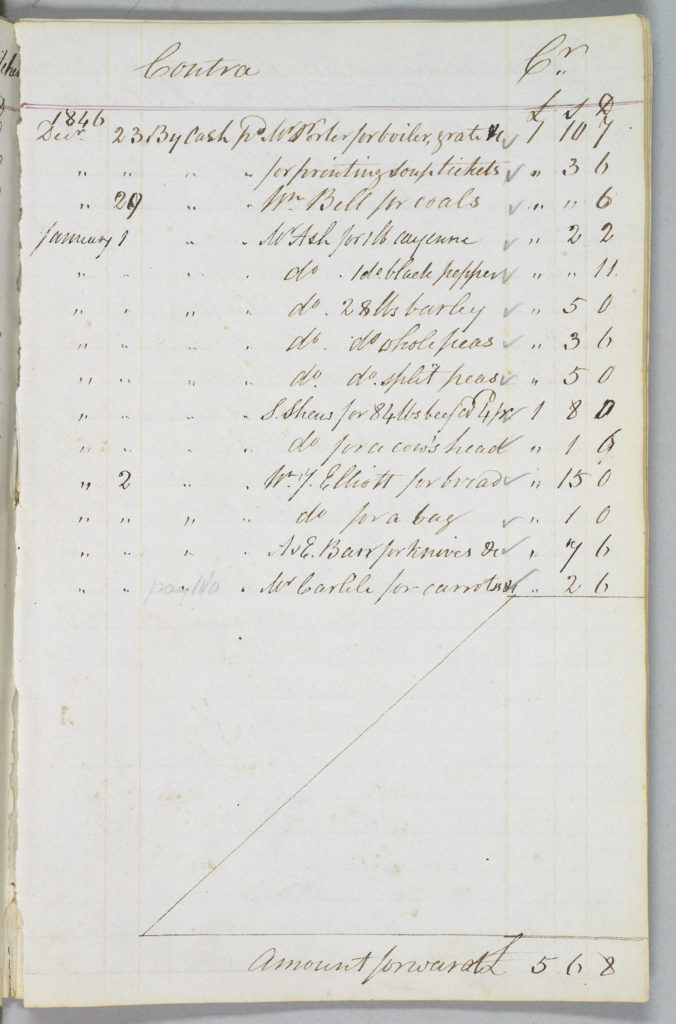 The 32-page notebook includes the names and amounts of cash subscriptions, and the notebook bears the treasurer's name — "Dr. James Orr, Treasurer to the Drumbo Soup Kitchen."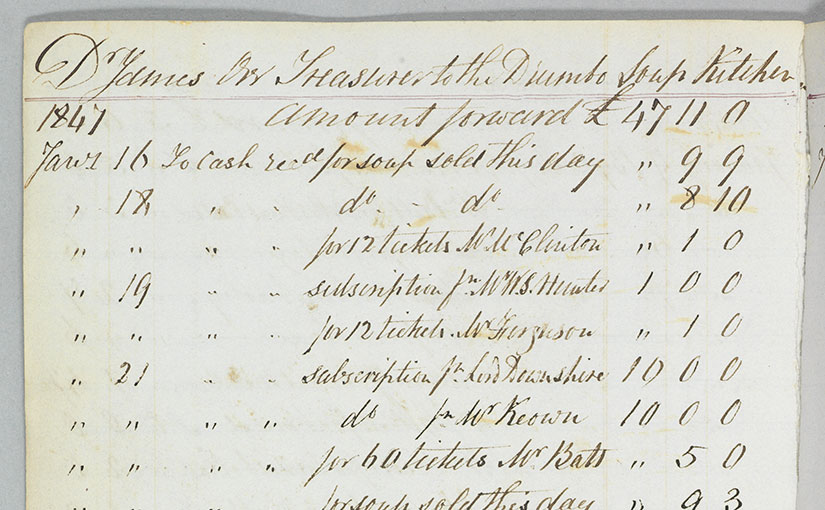 Along with the notebook is a sheet of printed tickets with the following text: "Drumbo: Soup Kitchen: One Ration. Paid, One Penny."