by Sara Weber, Special Collections Digital Project Specialist
This year's Halloween post brings you tales of the Pooka: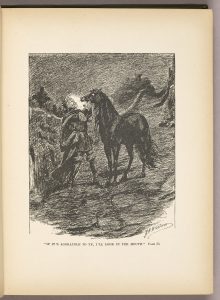 "an avil sper't that does be always in mischief, but sure it niver does sarious harrum axceptin' to thim that deserves it, or thim that shpakes av it disrespictful."
Broadly speaking, the Pooka (also referred to as a púca or puca) is a mischievous creature found in Celtic, English, and Channel Islands folklore—its name is the root of Shakespeare's Puck in the play A Midsummer Night's Dream. Although a shapeshifter capable of a variety of appearances, in our story the Pooka takes one of its more common forms, that of a black horse with fiery eyes and blue, flaming breath.
The volume this story comes from is Irish Wonders: the Ghosts, Giants, Pookas, Demons, Leprechauns, Banshees, Fairies, Witches, Widows, Old Maids, and other marvels of the Emerald Isle by D. R. McAnally, Jr. We hold both American and British editions of this text from 1888, both illustrated by H. R. Heaton. The title page describes the book as "Popular Tales as told by the People." The stories and storytellers are integrated in the narrative, with storytellers represented as local characters. The Hiberno-English, or English as spoken in Ireland, is represented in the spelling and dialogue shown above.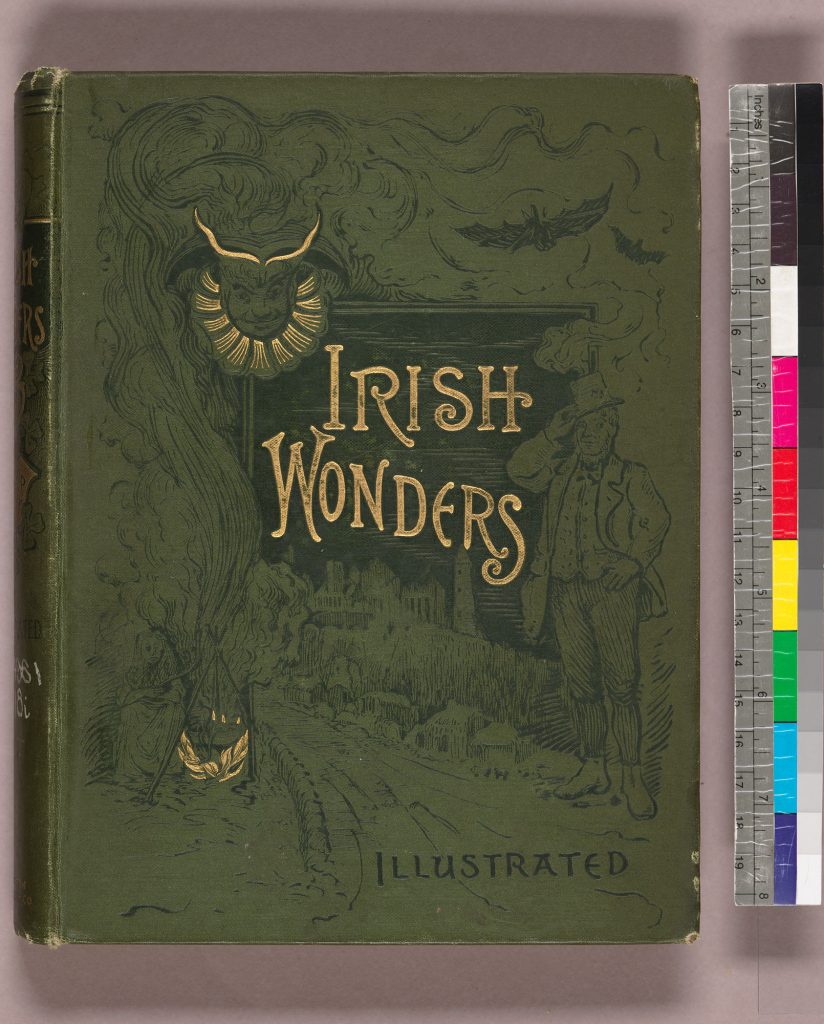 "Taming the Pooka" tells two brief stories of interactions with the spirit before settling in to the longer tale of how King Brian Boru tamed the beast. Click below for a PDF of the entire tale. Enjoy!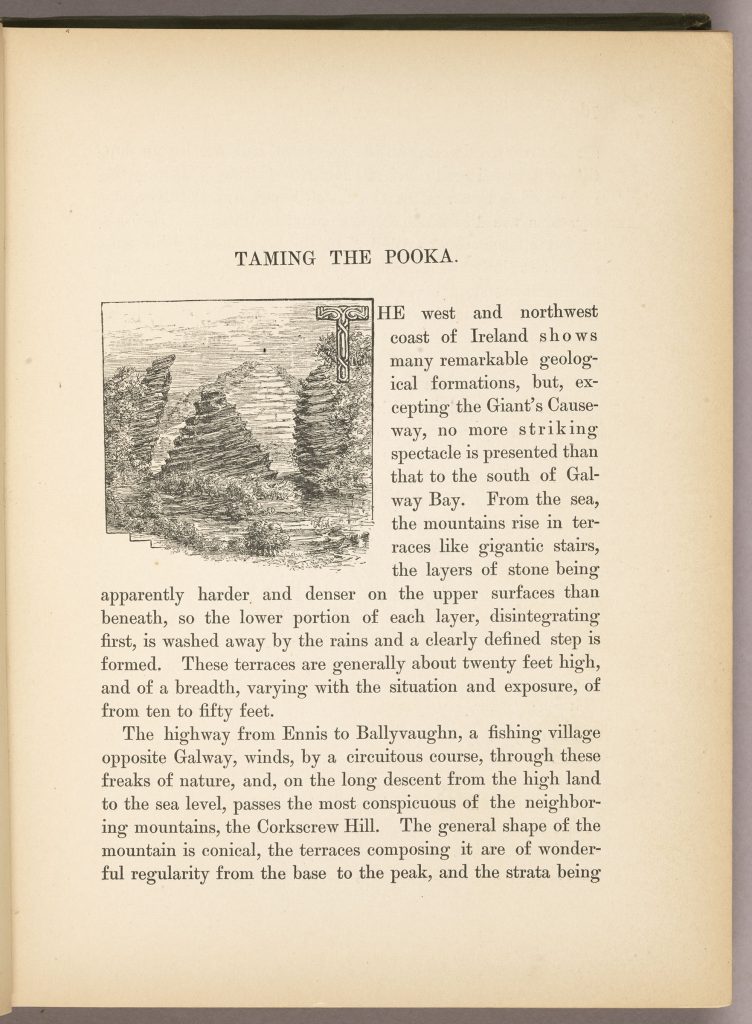 ---
Happy Halloween to you and yours
from all of us in Notre Dame's Special Collections!
Halloween 2022: A Halloween Tale: "John Reardon and the Sister Ghosts"
Halloween 2021: A Welsh Witch in the Woods
Halloween 2020: Headless Horsemen in American and Irish
Halloween 2019: A Halloween trip to Mexico
Halloween 2018: A story for Halloween: "Johnson and Emily; or, The Faithful Ghost"
Halloween 2017: A spooky story for Halloween: The Goblin Spider
Halloween 2016: Ghosts in the Stacks