by Aedín Ní Bhróithe Clements, Irish Studies Librarian
Visiting scholar Enrico Terrinoni will contribute to a round table discussion here in our reading room. On this occasion, he will present the Library with a valuable addition to our James Joyce collection, the six-volume Italian translation of Finnegans Wake, which he, along with Fabio Pedone, completed and which was published on May 4 this year.
The event, 'Finnegans Wake: On Infinite Translation', will be held at 4:30 on Monday, November 18, and is sponsored by the Keough-Naughton Institute for Irish Studies and the Center for Italian Studies. It is open to the public. Beginning at 3:30, we plan to host a 'pop-up display' of books from our Joyce collection, so those who come early may enjoy seeing rare and interesting items from our special collections.
A decade ago, a professor enquired about the sixty-three volume James Joyce Archive, a major publication containing facsimiles of manuscripts by Joyce, edited and annotated by Joyce scholars. As this was published before the establishment of Irish studies at Notre Dame, the Hesburgh is not one of the libraries that had purchased the expensive collection in 1978, and it was next to impossible to find a set on the market at this stage.
Having followed a number of online bookseller descriptions advertising expensive publications described as the James Joyce Archive, only to find that the publisher's prospectus alone was the usual item for sale (and highly priced), eventually a phone call to Ohio resulted in a conversation with bookseller Daniel Wenzel. Not only did Mr. Wenzel have a large number of these volumes for sale, he had been collecting books related to Joyce and particularly to Finnegans Wake for many years, and was ready to part with his collection. So a purchase was made, greatly enriching the Hesburgh Library's collection of Joyce, with critical works, editions of Joyce, translations, and adaptations.
Translations acquired at that time include Finnegans Wake in Japanese, Korean and German, and a Czech translation of Anna Livia Plurabella.  There are also creative works based on Joyce's books, including musical arrangements, drawings, and fine press productions.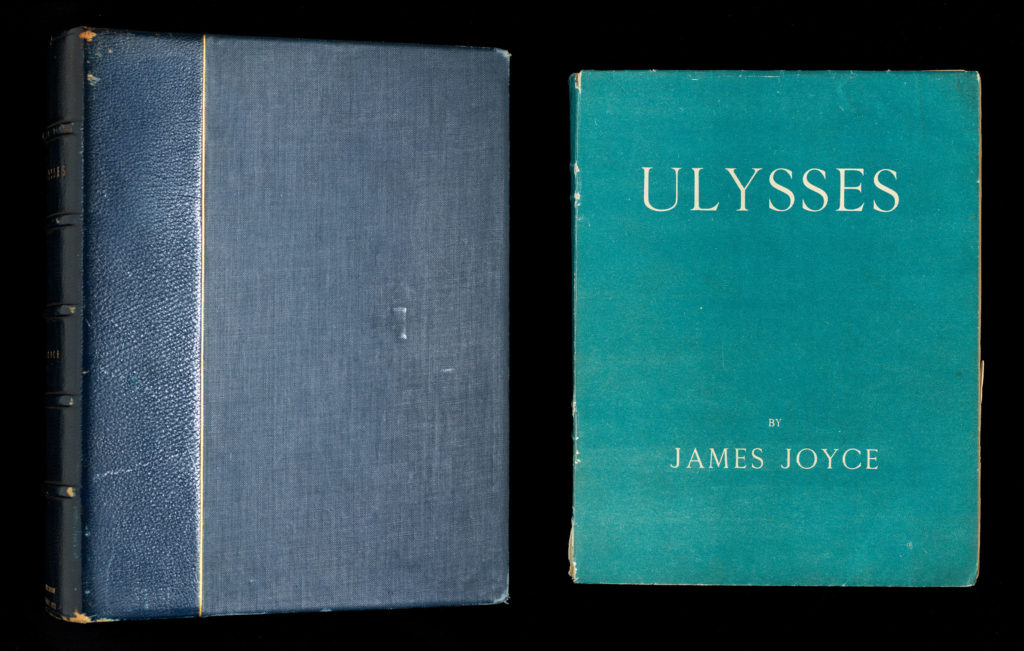 The collection acquired from Daniel Wenzel complemented the Joyce collection already in existence. Highlights of this collection are the first edition of Ulysses, the limited edition of Joyce's Mangan, and a Limited Editions Club printing of Ulysses with illustrations by Henri Matisse. This book was a gift of Donald and Marilyn Keough at the time the Keough Institute (now the Keough-Naughton Institute) was founded, and it currently features in the Snite Museum's Irish art exhibition, Looking at the Stars: Irish Art at the University of Notre Dame. 
The Italian translation will be a very welcome addition to this collection, and we expect this collection to add to the enjoyment and inspiration of many scholars in the coming years.