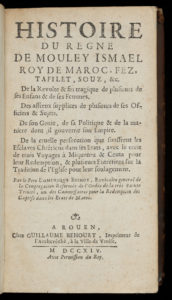 by Alan Krieger, Theology and Philosophy Librarian
Hesburgh Libraries has just acquired two important works (bound together) concerning the historical slave trade of Christians. The first, Dominique Busnot's Histoire du regne de Mouley Ismael, roy de Maroc, Fez, Tafilet, Souz, &c. (Rouen, 1714), treats the reign of Moulay Ismail ibn Sharif, Sultan of Morocco from 1672-1727, under whom the Kingdom of Morocco reached the zenith of its power and influence. Ibn Sharif controlled a fleet of corsairs based at Rabat which supplied him with Christian slaves and weapons through their raids in the Mediterranean and all the way to the Black Sea. The work also includes accounts of three voyages undertaken by the Trinitarian religious order to Ceuta and Meknes in Morocco in order to redeem some of these slaves and a list of names of the redeemed captives, as well as the lengths of their respective imprisonments.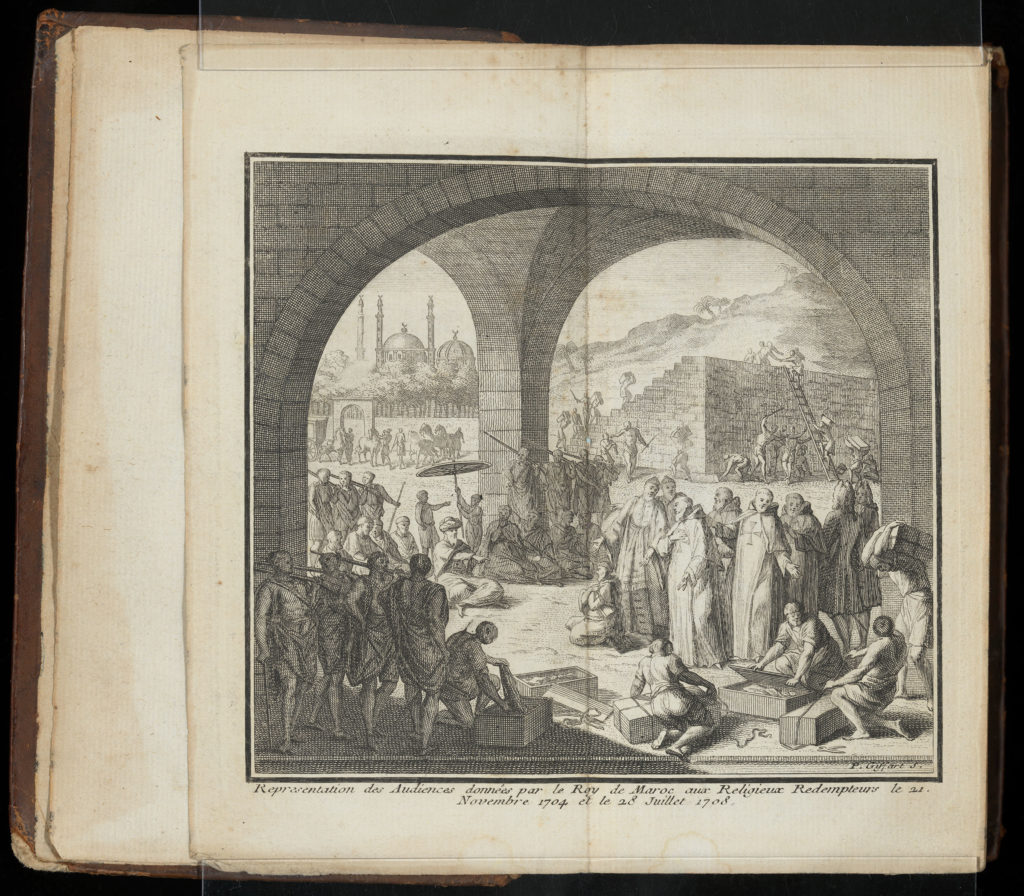 The second work, Busnot's La tradition de l'Eglise, dans le soulagement ou le rachat des esclaves, also published at Rouen in 1714, offers a more general study concerning the church's practice of redeeming Christian slaves through the centuries.
We have found only one other North American holding for these works bound together that features separate title pages for each.