War as Child's Play: German Children's
Literature from the World Wars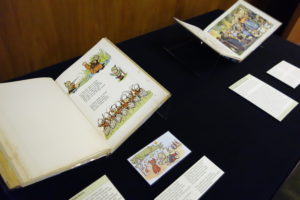 Patriotism and militaristic pride abound in colorful picture books from the World Wars. Good German boys aid troops and boy-soldiers defeat the enemy in the name of their Fatherland.
The spotlight exhibit for July and August features Hurra! Ein Kriegs-Bilderbuch by Herbert Rikli and Manövertag: Ein Soldatenbilderbuch by Erich Rohden and illustrated by Fritz Koch-Gotha.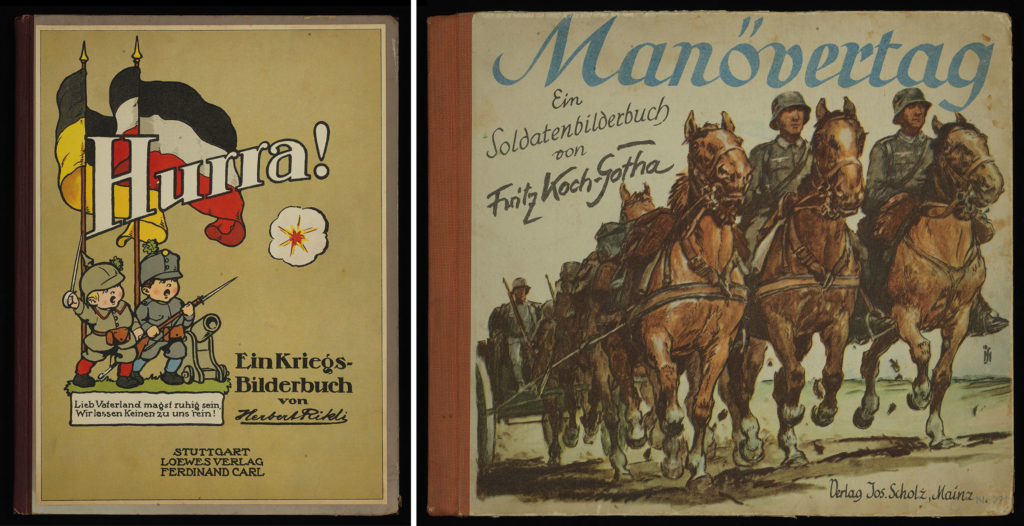 This exhibit is co-curated by Sara Quashnie, a MLIS Candidate at the University of Illinois, Urbana-Champaign, and Julie Tanaka, Curator of Rare Books.
Today's coloring sheet comes from the materials featured in the spotlight exhibit.