To honor all who died while serving in the United States Armed Forces.
Memorial Day, originally celebrated as Decoration Day, began after the Civil War. John A. Logan, a general in the Union Army and Commander-in-Chief of the Grand Army of the Republic, a fraternal organization of Civil War veterans, issued General Orders No. 11. Logan designated that the graves of those who died fighting to defend their country be decorated on May 30, 1868. Almost 100 years to the day later, President Lyndon B. Johnson signed into law, Public Law 90-363, the Uniform Holiday Bill, establishing the official observance of Memorial Day as the last Monday in May.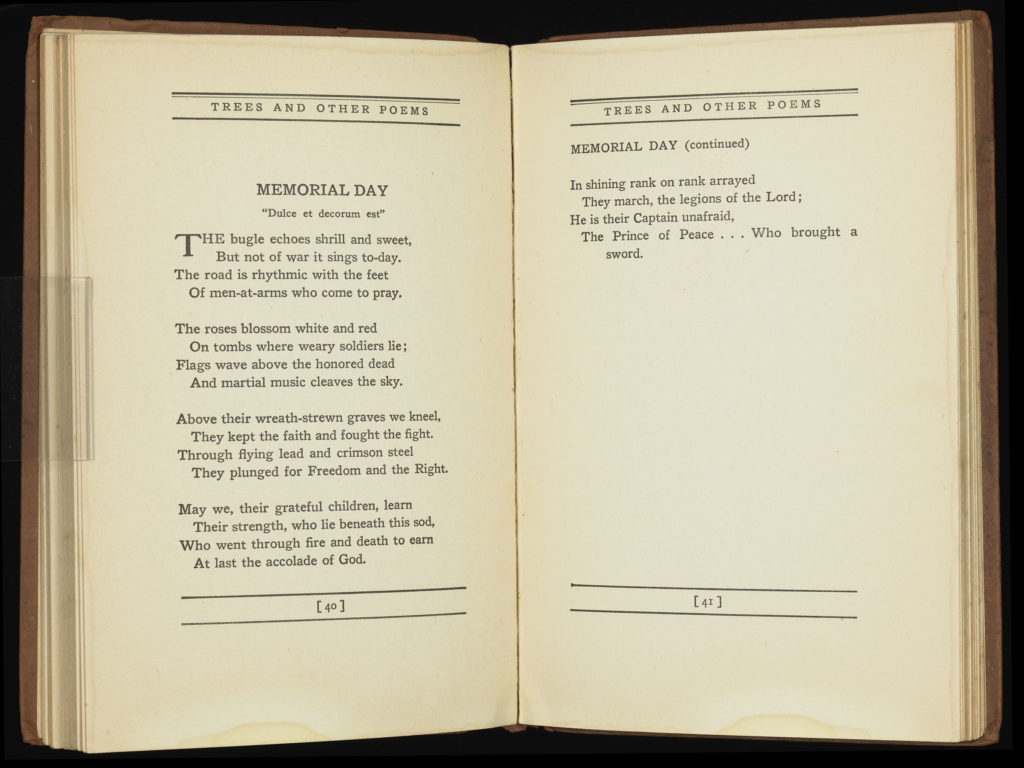 Joyce Kilmer (1886-1918), an American journalist and poet from New Brunswick, New Jersey, served in the 69th Infantry Regiment of the New York Army National Guard during the First World War. He fell victim to a sniper's bullet during the Second Battle of the Marne on July 30, 1918. His poem, "Memorial Day," appeared in his second volume of poetry, Trees and Other Poems, published in 1914 by George H. Doran and Company.