This digital exhibit expands on the current exhibit on display in Special Collections. It displays examples of American Catholicism expressed through (mostly) printed texts from 1783 through the early 1840s. They include the earliest Catholic bibles published by Mathew Carey, and editions of Thomas à Kempis' The Imitation of Christ used and produced in the United States; polemical pamphlets with sexual and political subtexts that flew back and forth across the Atlantic; no-holds-barred dueling sectarian newspapers; books and pamphlets created in reaction to mob violence against the Ursuline convent school near Boston; and official reports that mapped the Church's growth and growing pains.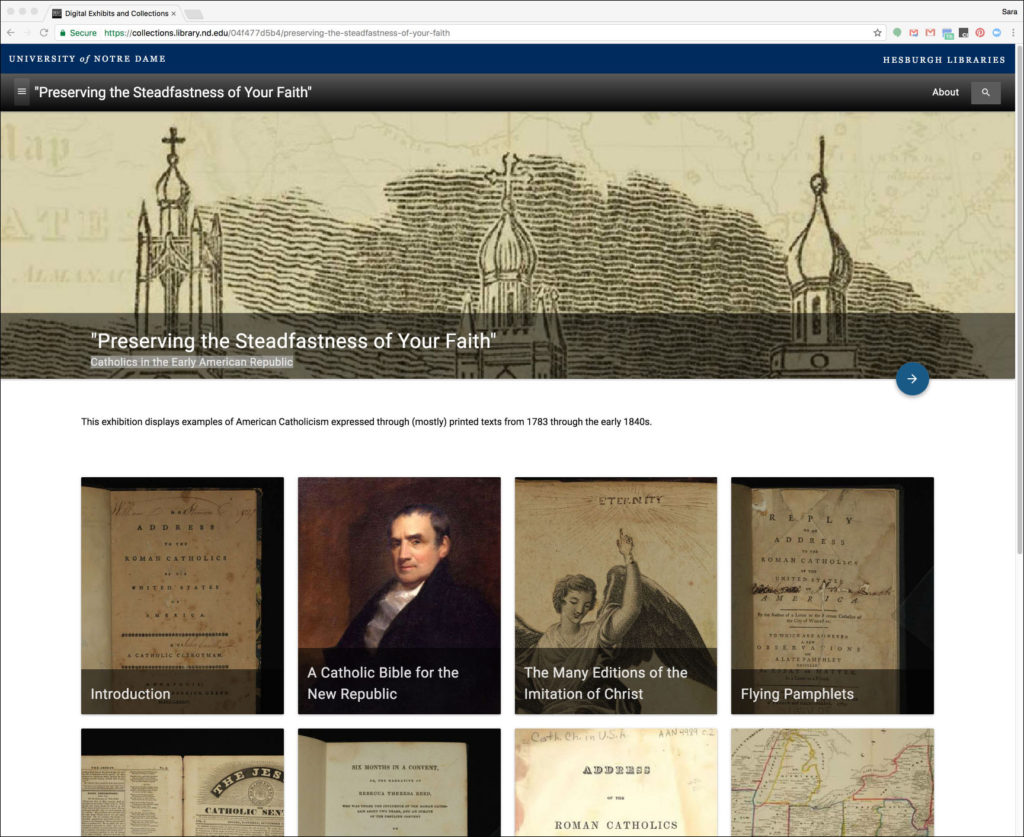 Questions and comments may be directed to Rachel Bohlmann and Jean McManus. The physical exhibition continues to be open to the public through August 11, 2017.
---
This work is licensed under a Creative Commons Attribution 4.0 International License.