by Alan Krieger, Theology and Philosophy Librarian
Hesburgh Libraries has recently acquired a rare and rather provocative four-volume set, Le Libertinage Combattu par le Témoinage des Auteurs Profanes, par un Bénédictin de la Cong. de S. Vanne (Charleville, 1747). The Benedictine referred to in the title has been identified as Remi Desmonts.
Writing in the period during which the works of atheistic philosophes such as Voltaire and Diderot had become very influential, Desmonts attempts to frame the profane authors who influenced these contemporaries as essentially proto-Christians, preaching values which mirror those of the Church. Thus, Lucretius' De Rerum Natura produces evidence for the existence of God and Providence; Aristotle becomes an ardent defender of the immortality of the soul; Cicero teaches the value of mercy, while Horace and Ovid defend continence and a love of purity.
Volume 1 defends the existence of God, Volume 2 the efficacy of prayer and the immortality of the soul, Volume 3 contains proscriptions against vice, while Volume 4 praises virtue.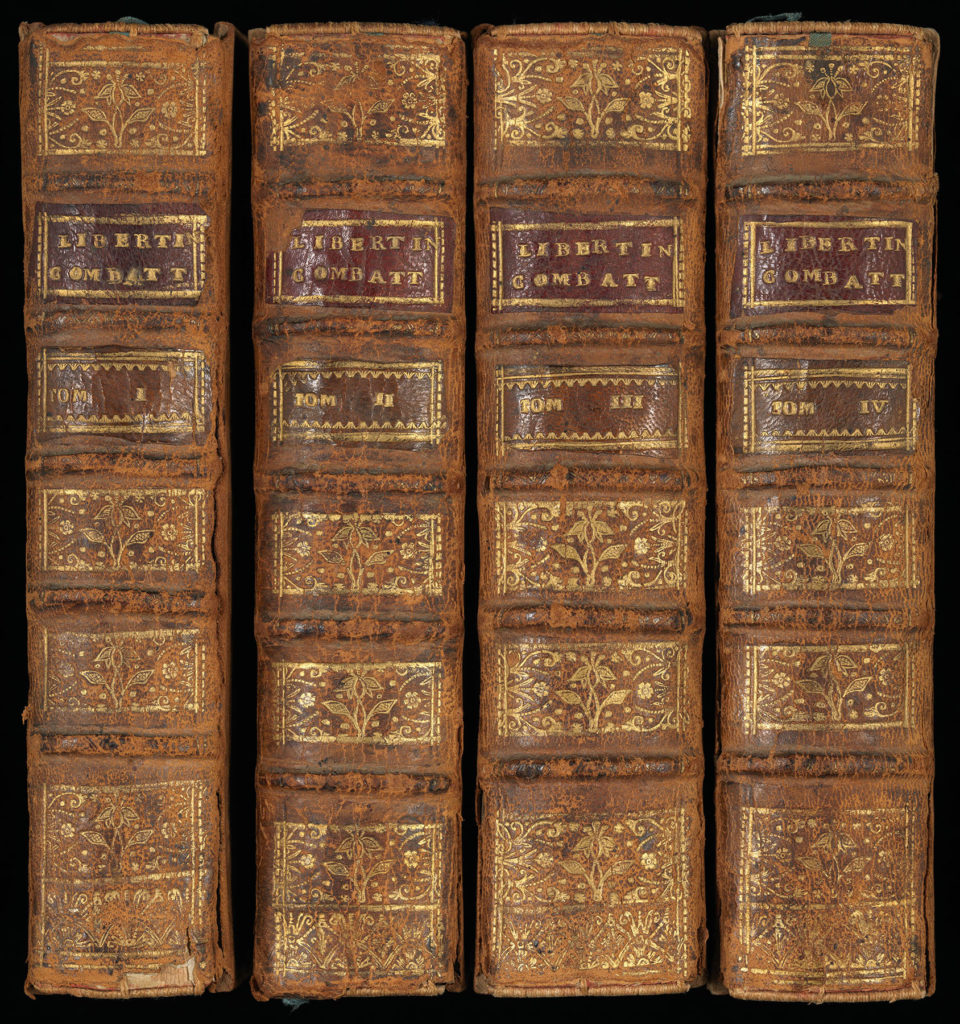 We have discovered only three North American holdings of this unusual work.