October 2016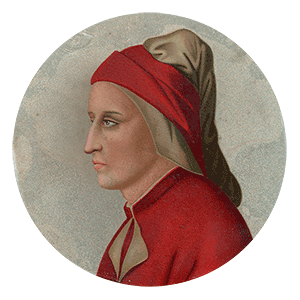 This small exhibit highlights selections from the Hesburgh Libraries' collections of musical adaptations of Dante's works. On view are historical examples of compositions relating to Dante's Divina Commedia and Vita Nuova. While Dante witnessed musical adaptations of his texts composed already in his own lifetime, they hit a high point in the mid-19th century when the author's popularity surged in both Italian and translation readership.
This spotlight exhibit will be visible from October 3-28 in Rare Books & Special Collections on the ground floor of Hesburgh Library. The exhibit is presented in conjunction with Journeying La Divina Commedia: Desert, Discovery, Song, an interdisciplinary musical project, which will be performed at the DeBartolo Performing Arts Center on the campus of the University of Notre Dame on October 8-9, 2016.
For more information about the exhibit or collections in this area, please contact Tracy Bergstrom, Curator of the Zahm Dante and Early Italian Imprints Collection.