The April spotlight exhibit, Remembering Early England, brings together diverse materials that reveal the power of memory. Featuring an eleventh-century coin, a fifteenth-century medieval manuscript, an early printed grammar book, and a Victorian map, this exhibit is a sample of the breadth of the Hesburgh Library's Special Collections. Each object represents the different ways that each generation has depicted the early English period (ca. 449 – 1066), whether or not their version of history reflected reality.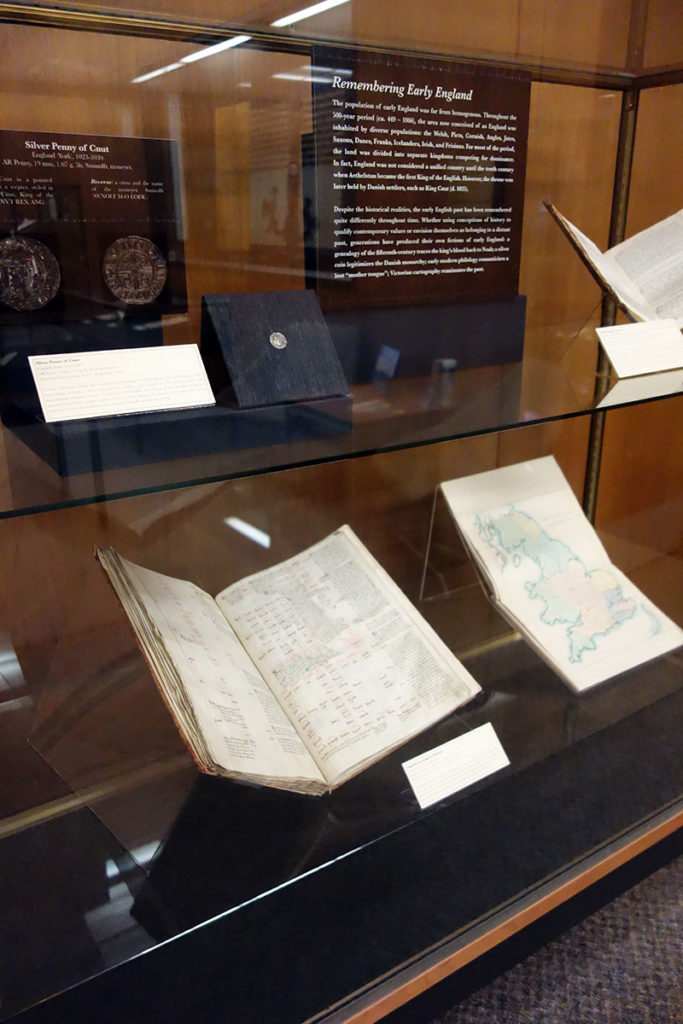 For 500 years, the area now conceived of as England was inhabited by diverse populations: the Welsh, Picts, Cornish, Angles, Jutes, Saxons, Danes, Franks, Icelanders, Irish, and Frisians. In fact, England was not considered a unified country until the tenth century when Aethelstan became the first King of the English. However, later inhabitants of England, particularly those in power, portrayed early England as homogenous, stable, and a romantic pre-figuration of themselves and their ideals.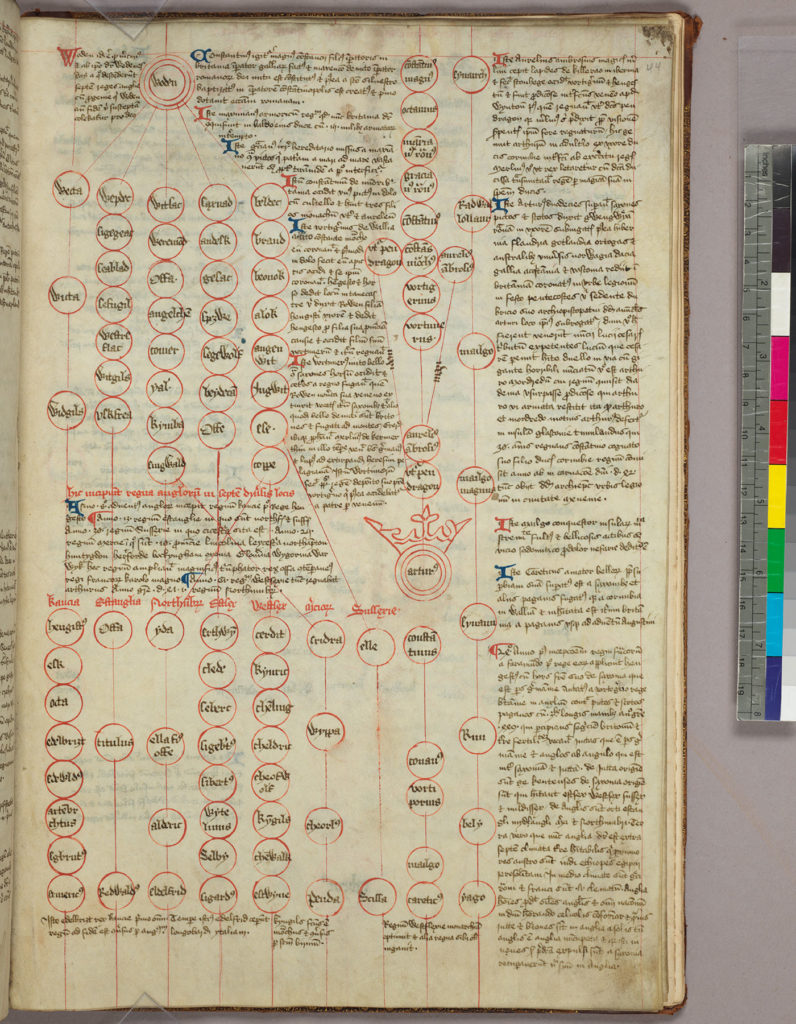 This exhibit was co-curated by Dr. David T. Gura, Curator of Ancient and Medieval Manuscripts, and Anne Elise Crafton, PhD Candidate in the Medieval Institute and Graduate Curatorial Assistant, and can be viewed in 102 Hesburgh Library from 9:00 am – 5:00 pm on weekdays.