by Aedín Ní Bhróithe Clements, Irish Studies Librarian
The Hesburgh Libraries recently acquired the papers of Irish writer Patrick McCabe. A leading Irish writer and former Distinguished Keough Visiting Professor at Notre Dame, McCabe has received much recognition for his novels, short stories, plays and film scripts.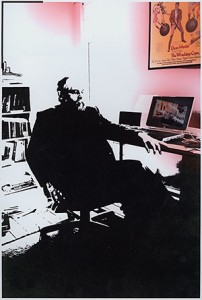 Patrick McCabe was born in County Monaghan in 1955. For over thirty years he has been at the forefront of the Irish literary scene. Two of his novels, The Butcher Boy and Breakfast on Pluto have been shortlisted for the Booker Prize and have been adapted for film. McCabe's fictional settings are the small towns of the Irish midlands, a setting that he has made his own, to the extent that his writing has been called "Bog Gothic".
His papers, now held in Hesburgh Libraries Special Collections, include notebooks, early drafts, later drafts, papers relating to films, financial papers from publishers, correspondence, song lyrics, photographs and newspaper clippings. A preliminary organization has taken place, and thanks to the work of Amanda Bohne and Finola Prendergast, it is anticipated that the papers will be available for scholars to consult by 2016.
---
This work is licensed under a Creative Commons Attribution 4.0 International License.