by Alan Krieger, Theology and Philosophy Librarian
Hesburgh Libraries has recently acquired extremely rare editions of the two doctoral theses by Francesco Maria Sforza Pallavicino, an important seventeenth-century Catholic theologian and philosopher. These works, De Universa Philosophia (Romae, 1625) and De Universa Theologia (Romae, 1628), were issued only in these imprints.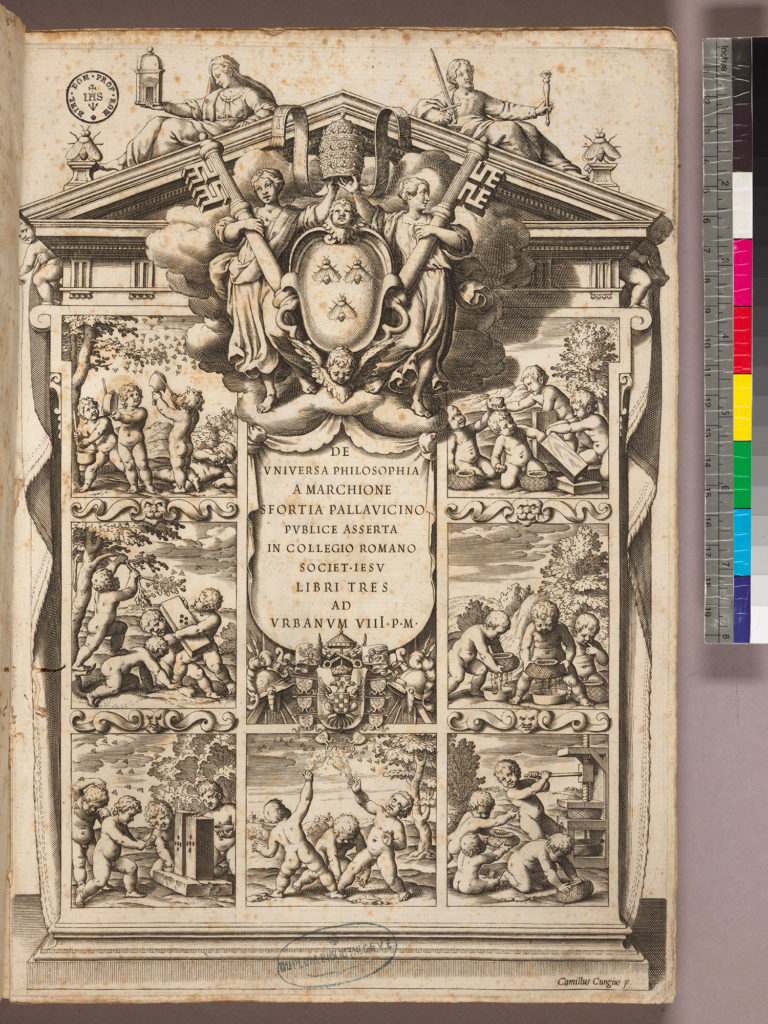 Sforza Pallavicino (1607-1667) cuts an interesting and versatile figure in the church history of this period. He was an ardent supporter of Galileo and the "new science", while also well known for his two-volume history of the Council of Trent, Istoria del Concilio di Trento (1656-57), a scathing rebuttal to Paolo Sarpi's pro-Protestant Istoria del Concilio Tridentino. Over his father's objections, Sforza Pallavicino entered the Society of Jesus in 1637 and became a staunch opponent of Jansenism and defender of the Jesuit theological tradition. He was made a Cardinal by Pope Alexander VII in 1657.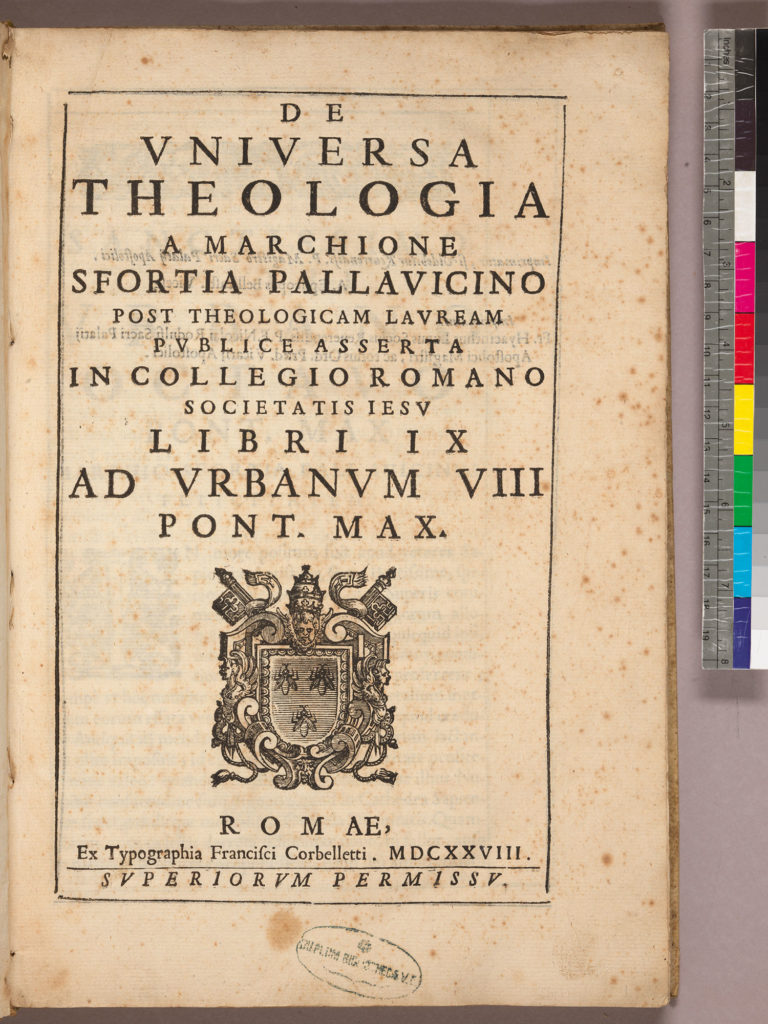 The author's philosophy dissertation is a wide-ranging text covering readings from Aristotle, Augustine, Avicenna, and Aquinas to Scotus, Suarez, and Xenophon; De Universa Theologia is similarly broad in scope, specifically treating the following nine subjects: "De Deo Uno, et Trino"; "De Angelis"; "De Actibus Humanis"; "De Gratia"; "De Fide, Spe, et Charitate"; "De Virtutibus Moralibus"; "De Incarnatione"; "De Primis Tribus Sacramentis", and "De Quatuor Postremis Sacramentis".
We have found only two North American library holdings for each of these titles.