by Alan Krieger, Theology and Philosophy Librarian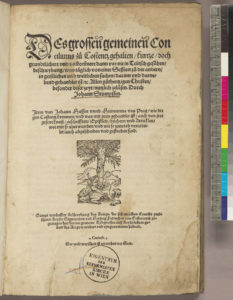 Hesburgh Libraries has recently acquired an important early history of the Council of Constance (1414-1418), Johannes Stumpf's Des grossen gemeinen Conciiliums zu Costentz gehalten (Zurich, 1541). The main purpose of this ecumenical council was to end the papal schism which followed in the aftermath of the end of the papacy's extended removal to Avignon, France (1309-1377). The Council successfully ended this crisis by electing Pope Martin V in November 1417.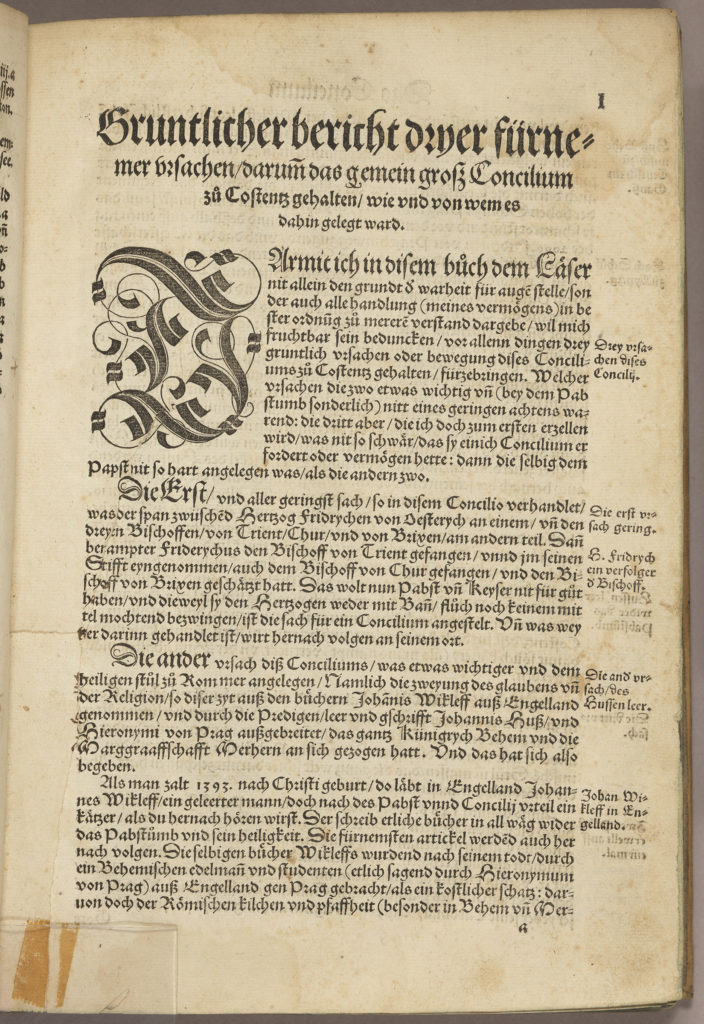 Another important result of the Council was the condemnation of Jan Hus (c. 1372-1415), the Czech reformer who was clearly influenced by the 14th-century English dissident, John Wycliffe. Hus attacked the moral failings of the clergy and questioned church teachings on a number of theological topics, including the Eucharist and the practice of granting Indulgences. This work examines his career extensively and reproduces many of his letters, as well as a number of contemporary accounts of the Council. It concludes with an exhaustive list of all those involved in the various conciliar sessions.
We have identified only six other North American library holdings of this title.