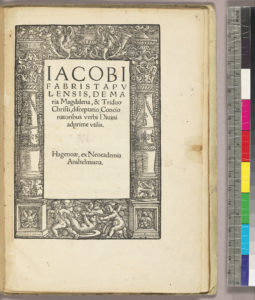 by Alan Krieger, Theology and Philosophy Librarian
Hesburgh Libraries has recently acquired an interesting example of early modern French humanist scholarship, Jacques Lefevre d'Etaples' Iacobi Fabris Stapulensis De Maria Magdalena, & triduo Christi disceptatio (Hagenoae, 1518). In this work, Lefevre d'Etaples (c. 1455-c. 1536) contends that Mary Magdalene, Mary the sister of Lazarus, and the penitent woman who anointed Christ's feet were three different women, an assertion that went against popular tradition up to that point.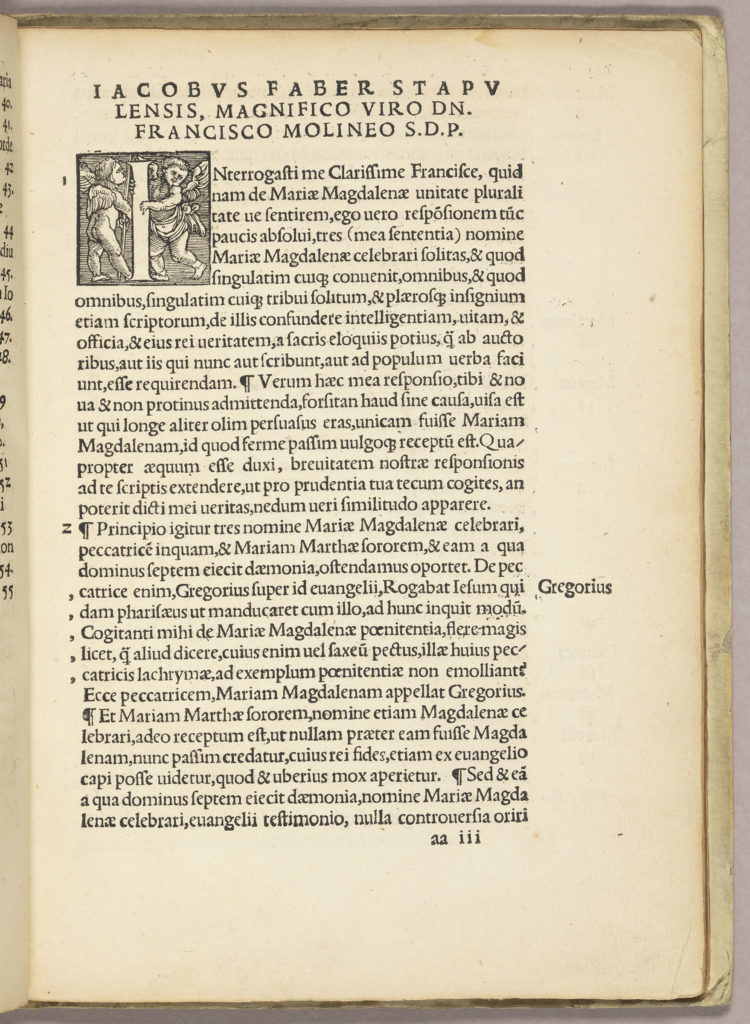 While many scholastic theologians and traditionalists feared the questioning of such traditional beliefs posed a danger to the faith, Lefevre and other humanists believed that the real danger was in allowing ill-founded legends to corrupt authentic faith and piety and prevented the reform of belief and practice that was needed in the church.
We have identified only two other physical copies of this second edition held by North American libraries.