by Tracy Bergstrom, Curator, Zahm Dante and Early Italian Imprints Collection
This year marks the 700th anniversary of the death of Dante Alighieri, and people around the world are celebrating the milestone. In conjunction with this anniversary, our current exhibit showcases the preeminent Dante collection held by the University of Notre Dame.
In the fall of 1902, Rev. John A. Zahm, CSC, negotiated the purchase of forty-eight important early print volumes of Dante Alighieri's Divine Comedy on behalf of the University. The purchase marked a convergence of Zahm's growing interest in the works of Dante with his efforts to transform Notre Dame into a modern university. Zahm's purchase of these volumes afforded the University an extraordinary collection on Dante, including magnificent early printings such as that produced in Florence in 1481 displayed below. It also provided a substantial foundation on which to base subsequent collecting activities.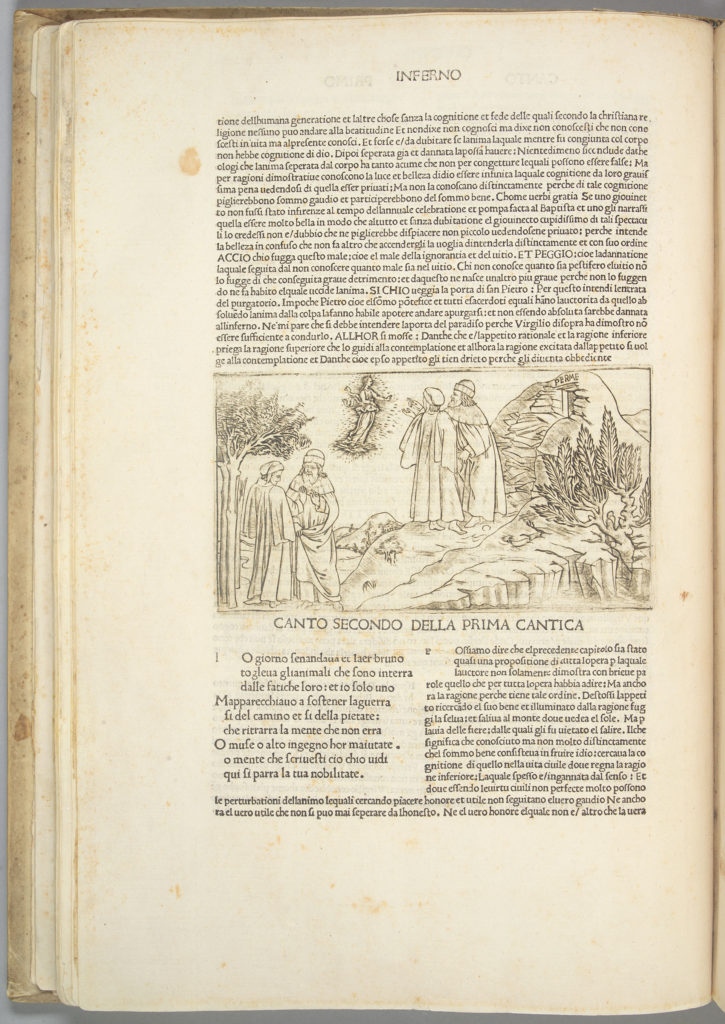 In 1995, William and Katherine Devers funded an endowment to support teaching and research on Dante across the University, including the purchase of rare materials in support of the Zahm Dante Collection. Highlights of our recent acquisitions include rare printings of the three crowns (le tre corone) of Italian literature – Dante, Petrarch, and Boccaccio – as well as verse anthologies of poetry and other tools such as grammars and dictionaries that would have assisted 16th century readers of vernacular literature.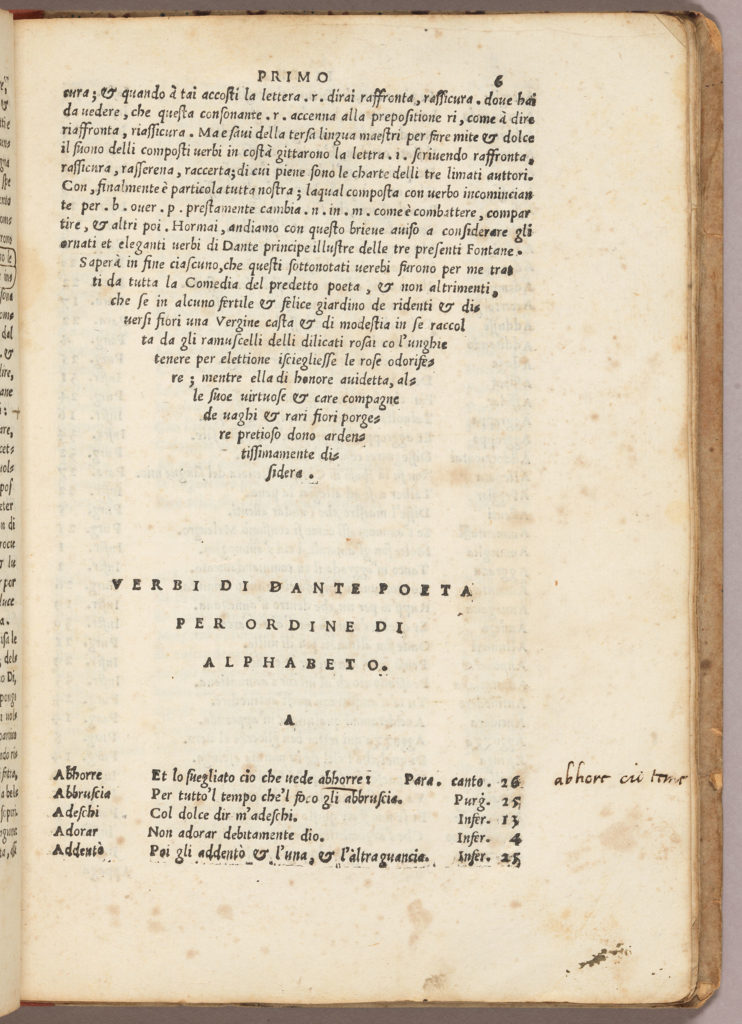 The title of this exhibit comes from the final canto of Dante's Paradise, in which Dante has arrived at the conclusion of his journey and beholds a vision of the universe "bound up with love together in one volume." Father Zahm read a canto from the Divine Comedy daily, and the themes of unity and promise encapsulated within this title seem apt when considering his early efforts to build such an extraordinary collection.
This exhibit was curated by Tracy Bergstrom (Curator, Italian Studies and Dante Collection), Chiara Sbordoni (Adjunct Professor in Italian, Rome Global Gateway), and Demetrio Yocum (Senior Research Associate, Center for Italian Studies). This and other exhibits within the library are generously supported by the McBrien Special Collections Endowment.
The exhibit is on view from August 23 – December 17, 2021. Weekly free exhibit tours are offered on Wednesdays at 12:15pm in Rare Books & Special Collections.