by Alan Krieger, Theology and Philosophy Librarian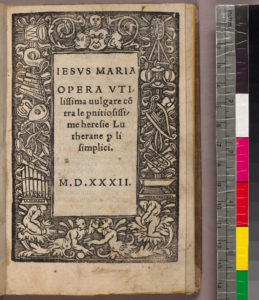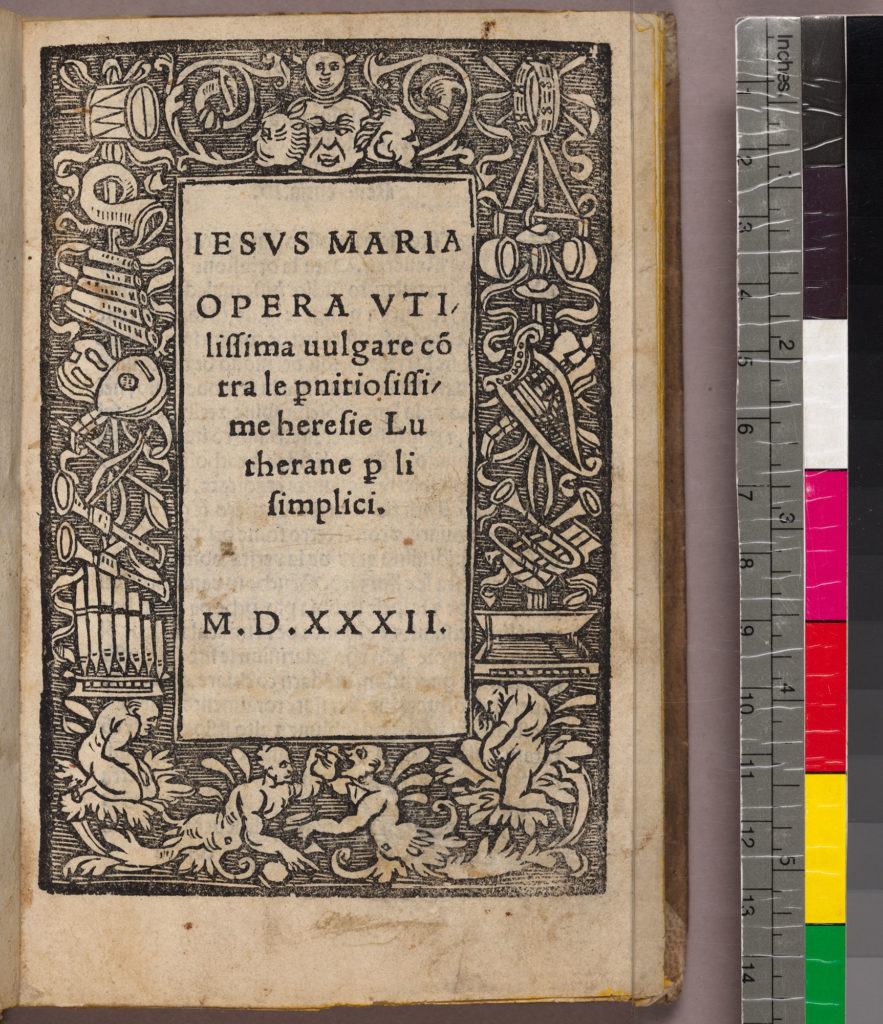 The Hesburgh Libraries has recently acquired a very rare sole edition of an early Italian vernacular response to Martin Luther's teachings, Giovanni Pili Da Fano's Iesus Maria Opera vtilissima uulgare co[n]tra le pernitiosissime heresie Lutherane p[er] li simplici (Bologna, 1532).
"At the end of the 1520's and especially in the course of the 1530s, the Italian market offered a wide range of anonymous books in the vernacular that were merely translations, often partial, of Lutheran texts disguised behind seemingly innocent titles… To the complete absence of reaction by controversialists … there had been one significant exception… Giovanni of Fano offered the uneducated reader a Luther skilled in controversy, a violently anti-Roman, systematic theologian and subverter of tradition, presenting, together with a 'clearer notice' of the fundamentals of Catholic doctrine, a fully detailed picture of Lutheran errors."
— Giorgio Caravale, Beyond the Inquisition:
Ambrogio Catarino Politi and
the Origins of the Counter-Reformation
(University of Notre Dame Press, 2017)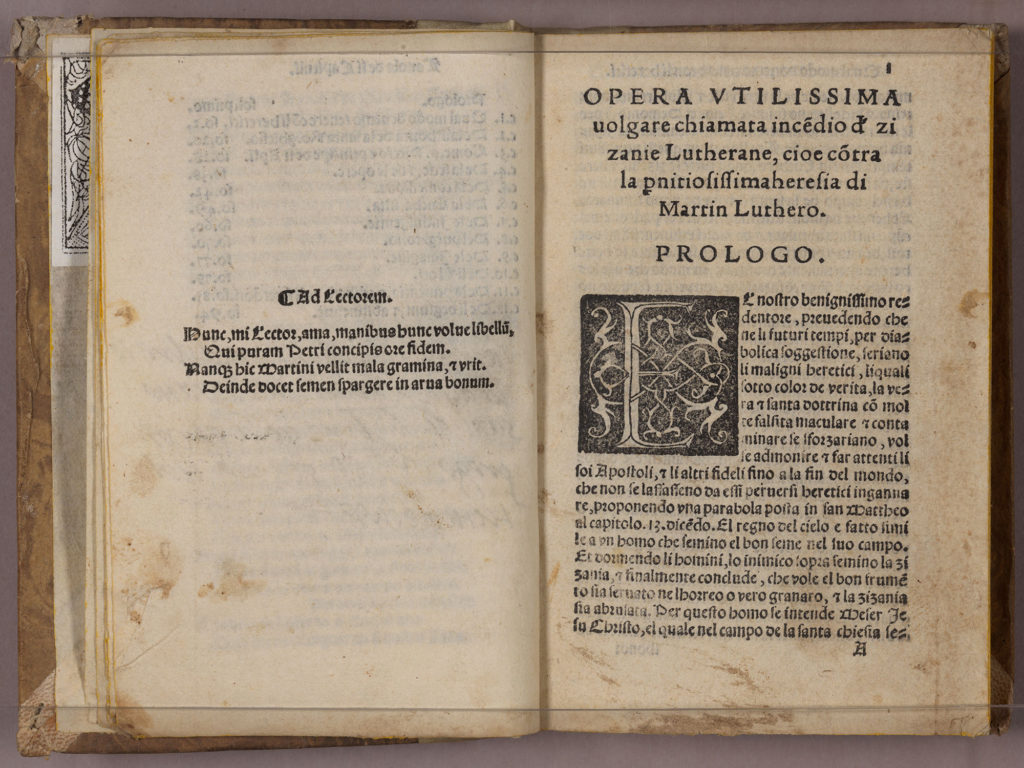 The first chapter of the work treats the handling of all kinds of heretics. Fano subsequently introduces his lay reader to the usual anti-Lutheran responses found in Latin treatises of the time: on the unity of the Church; St. Peter and the Apostolic Succession; on faith, Confession, the Eucharist, indulgences, Purgatory, idolatry, prayer, and finally on the celibacy of the clergy.
We have located only one other North American institutional holding of this title.