by Rachel Bohlmann, American History Librarian and Curator
Rare Books and Special Collections recently acquired limited runs of two American periodicals from the 1940s, New York's View and The Texas Spectator. Each captures part of the zeitgeist of the 1940s, war-time to peace-time.
View, a quarterly magazine published in New York City, covered the avant-garde and surrealist art scene from 1940 through 1947. The publication drew American artists—like Georgia O'Keeffe, Man Ray, and Alexander Calder—and also featured European artists, many of whom were wartime refugees. These included Marcel Duchamp, Max Ernst, André Masson, and Marc Chagall, and writer André Breton.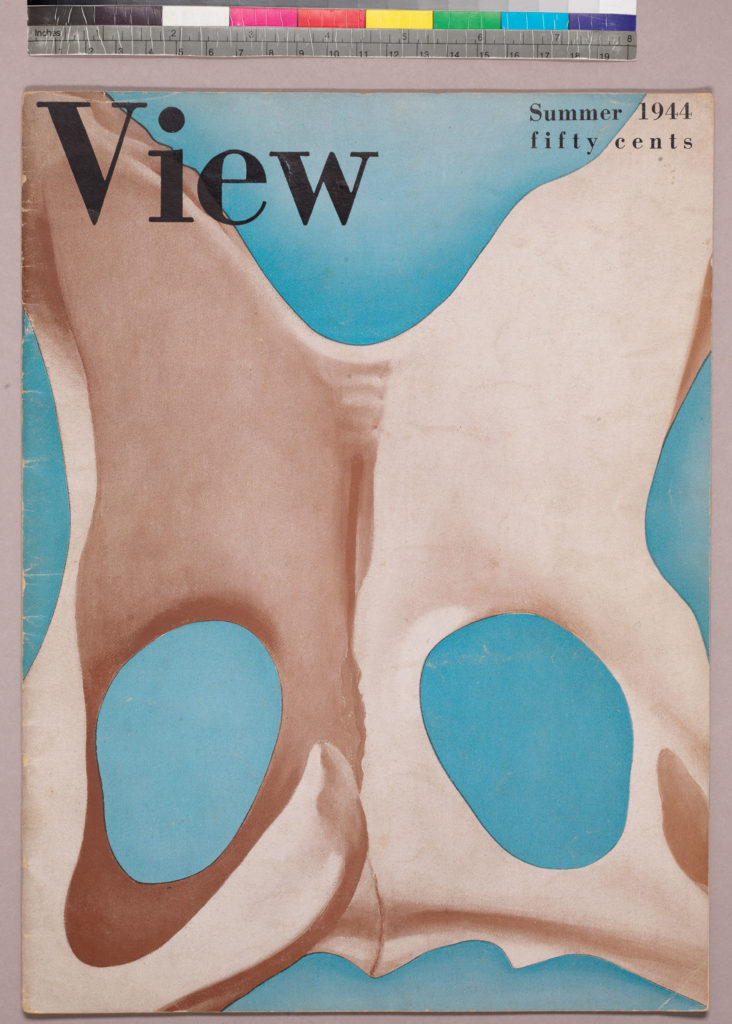 As shaped by the editorial hands of artist and writer Charles Henri Ford and author and film critic Parker Tyler, View unabashedly popularized surrealism in the US while also challenging the European movement's sexual conventionalism.
The Texas Spectator newspaper, published weekly in Austin, maintained a progressive, sardonic eye on Texas politics between 1945 and 1948. The paper featured reporting by liberal journalist and novelist Hart Stilwell, and western writer J. Frank Dobie.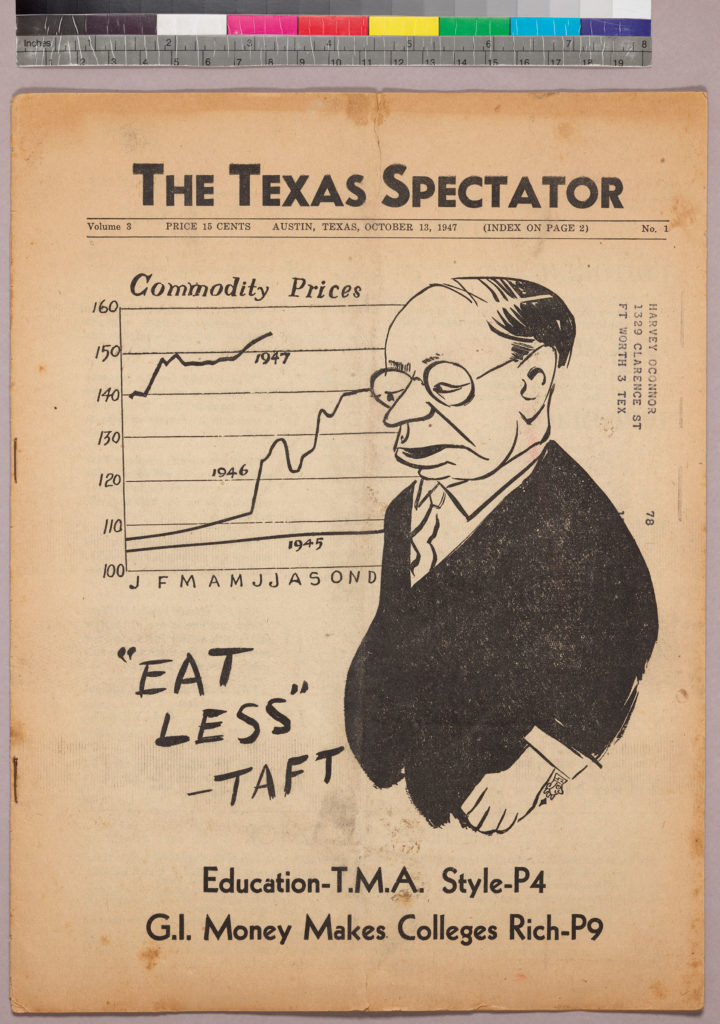 The newspaper's motto—from Shakespeare's Cymbeline—conveyed its raison d'etre: "Fear no more the frown o' the great . . . Thou art past the tyrant's stroke." It championed civil rights, education, and labor, and scrutinized the state's powerful oil and gas companies and their political surrogates.
At first glance View and The Texas Spectator's differences seem obvious. The former promoted a cultural movement propelled by elements of surprise and spontaneity, while the former engaged in a David vs. Goliath struggle over political power. Yet they share an optimism about the possibility of social and political change for a better future.