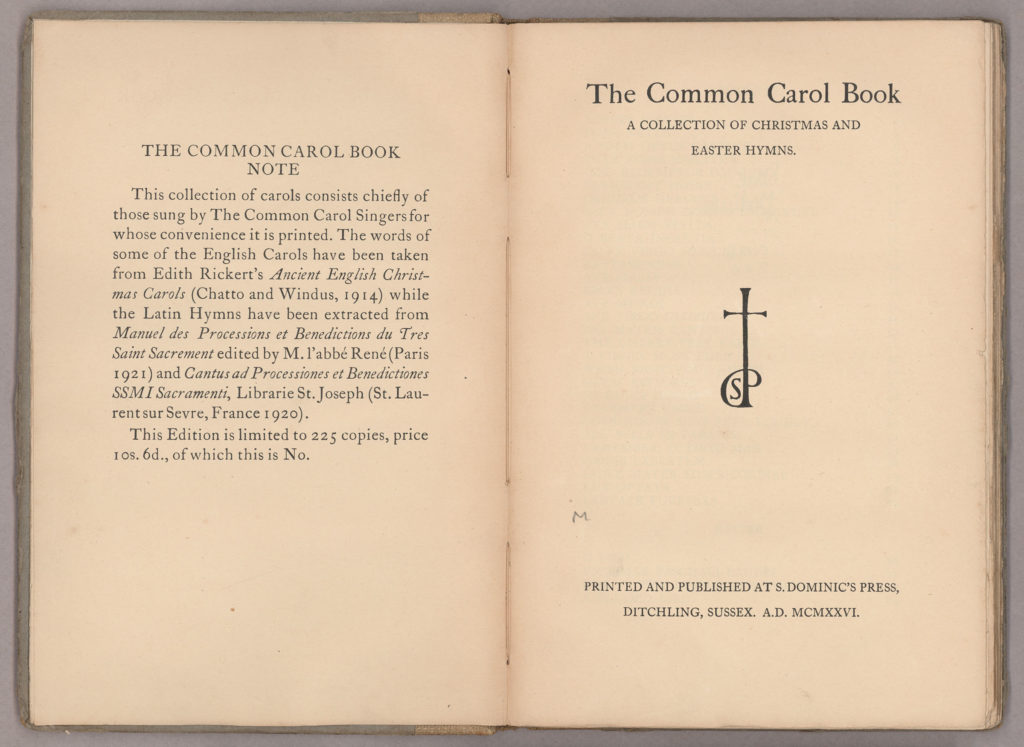 In honor of Easter, we are sharing images of the Easter hymns from The Common Carol Book: A Collection of Christmas and Easter Hymns (1926), a book printed by the Saint Dominic's Press (SDP).
An exhibition which sets the story of the SDP within the larger history of the private press movement in England and examines its artistic as well as literary achievements is currently on display in Special Collections. The exhibition features different types of publications and posters produced by the SDP (though not this volume), is curated by Dennis Doordan (Professor Emeritus School of Architecture, University of Notre Dame), and runs through the summer.
Happy Easter to you and yours from Rare Books and Special Collections at the University of Notre Dame.
---
After being closed April 19 in observance of Good Friday,
Rare Books and Special Collections reopens at 9am
on Monday, April 22, 2019.