This year marks the 75th anniversary of the University of Notre Dame's Medieval Institute. The current exhibit is constituted in celebration of this anniversary and brings some of the University's finest medieval manuscripts and early imprints to the fore, drawn from the Hesburgh Library, Snite Museum of Art, and the McGrath Institute for Church Life.
The Word throughout Time: The Bible in the Middle Ages and Beyond features Bibles and Biblical texts from the 12th through 21st century, including numerous illuminated Bibles from Italy, France, England, and Bohemia, a leaf from the Gutenberg Bible, chant manuscripts, and the Saint John's Bible. The exhibit seeks to show the varying contexts of the medieval Bible as well as its early modern successors: in the schools through interpretation and commentary, in public through the liturgy and preaching, in private through prayer and devotion.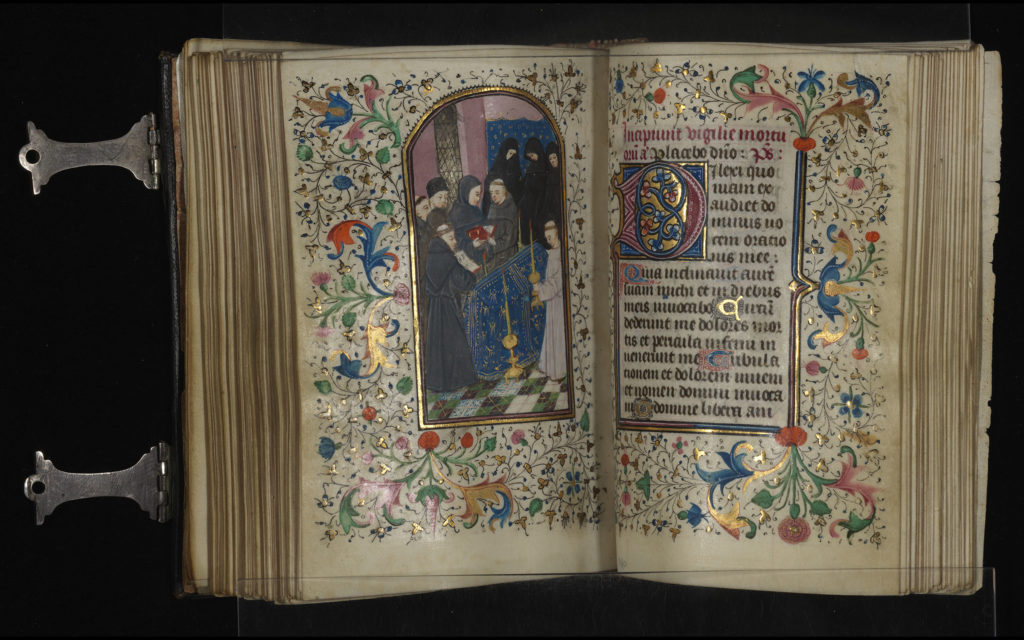 This exhibit is curated by Dr. David T. Gura (Curator of Ancient and Medieval Manuscripts). This and other exhibits within the library are generously supported by the McBrien Special Collections Endowment.
The Word throughout Time: The Bible in the Middle Ages and Beyond is on view from January – June 2022 in Rare Books & Special Collections. Contact Dr. David T. Gura to schedule tours and class visits.