For a pregnant woman, it can be a thrilling moment when her baby kicks for the first time. Women have described the feeling as a flutter, a tumble, or a gentle thud. However, these movements are not only exciting because they are unpredictable but because they indicate healthy fetal development.
Although a pregnant woman may not feel her baby's kicks and punches until 18 to 25 weeks of pregnancy, fetal movement may begin as early as seven weeks and science shows that it is crucial in the development of joints and bones. In fact, a lack of fetal movement can be a sign of abnormal musculoskeletal development and other poor birth outcomes. In the last decade, scientists have begun to wonder how mechanical factors have positive or negative effects on a baby in utero.

In particular, researchers Stefaan Verbruggen and Niamh Nowlan at Imperial College in London decided to take a deeper look at the mechanics of these fetal movements through several different studies. As it turns out, neonates can throw a pretty strong punch. In one experiment, researchers saw that fetal kicks can incur an impact of 6 lbs at 20 weeks, 10 lbs at 30 weeks, and less than 4 lbs beyond 30 weeks of pregnancy. The force of fetal kicks decrease after 30 weeks due to the limited amount of space for the baby to move.
In addition, the force of fetal kicking was also observed in three different neonatal positions: typical (head-first), breech (feet first), and twin fetuses. These studies revealed that twin fetuses can exert the same amount of kick force and motion as a healthy singleton fetus in the typical head-first position. However, fetuses in the breech position showed significantly lower kick forces and lower stress and strain in their hip and knee joints. This discovery might explain why babies in the breech position have the highest probability of being born with hip problems.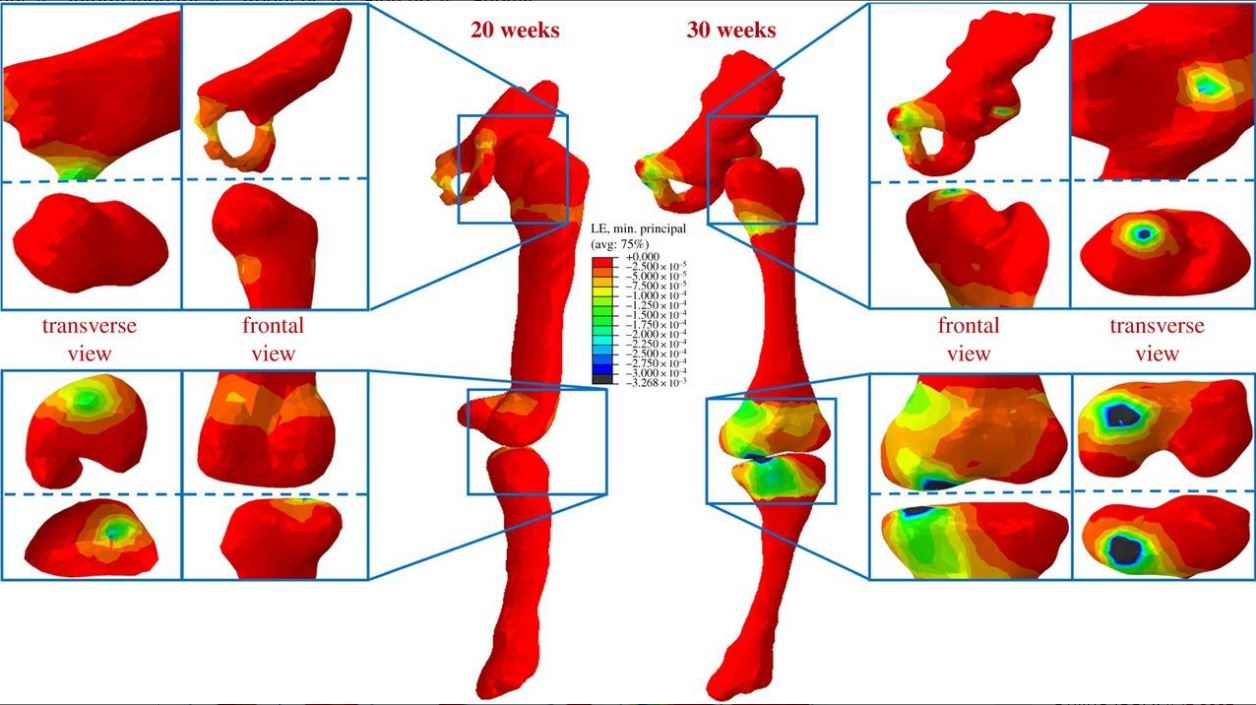 In another study, three mothers volunteered to have their wombs monitored via MRI so that the researchers could observe the geometry, force, and frequency of fetal motion. It was found that fetal muscles are able to produce nearly 40 times more force than the kick itself. The magnitude of force exerted by these muscles confirms the importance of fetal kicks for proper growth of the hip and knee joints. This information is helping scientists and doctors connect the dots between neonatal environment and newborn joint abnormalities.
Interested in learning more? Check out some of the new technology being developed to further this study!
Featured image cropped from "Pregnancy" by Kit4na which is licensed under CC BY 2.0.