When one imagines the wonders of the natural world, the spider is not the first organism that comes to mind. However, possibly the most hated beings in all creation produce one of nature's marvels: spider silk.
Properties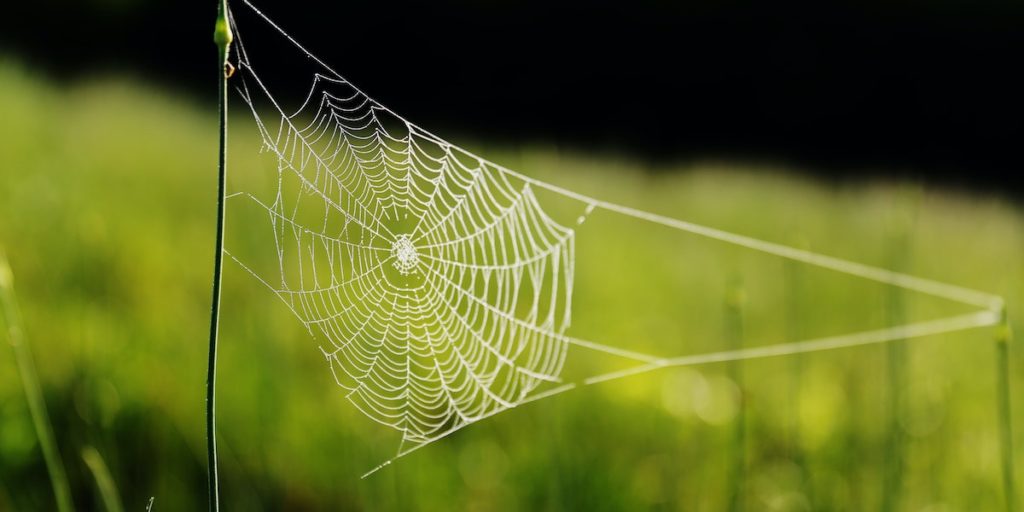 Spider silk also has an elasticity similar to that of human tendons while exhibiting a near perfect resistance to fatigue. Hennecke et al. show that spider silk has a similar stress-strain curve to that of a human tendon, and both materials have a memory which allows them to recover their form after loading. Tendons are constantly being loaded and unloaded throughout their life. Finding adequate materials for artificial tendons is particularly difficult, because most materials begin to lose their properties in cyclic loading, leading to a defined and small life time for the number of cycles tendons are forced through. But spider silk does not appear to lose its strength or elasticity even after high numbers of cycles.
In addition to these physical properties, spider silk also has been found to be both antiseptic as well as biocompatible. Spider silk has been used for medicine since ancient times due to its antiseptic properties, and for this reason, as well as its strength and toughness, spider silk is an excellent component in salves and bandages. Artificial tendons are prone to infection, and so spider silk's antiseptic property is another reason why it is an ideal material for this application. Because spider silk is also biocompatible, as well as tough, it is a viable material for organ repair.
Continue reading

"The Amazing Spider Silk"