This month we chat with Dr. Emily Mahan, who recently received her PhD from Notre Dame's Medieval Institute. We talked with her about the power of medieval fables, the value of a postdoctoral fellowship, and how writing poetry led her to writing creatively in her dissertation.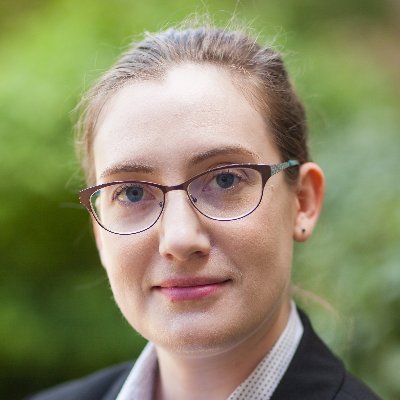 Speaking with Dr. Mahan this month was illuminating. Her research demonstrates the breadth of Medieval Studies, drawing from animal studies, literary criticism, manuscript studies (though perhaps less than she initially expected!), and linguistics. Yet again, the researchers that we speak to remind us that to be a medievalist can mean so many different things. Dr. Mahan brings a unique historical perspective to animal studies, drawing on Classical and medieval texts to try and discover more about animals and our relationship with them. Medievalists don't need to be isolated from other disciplines or scholars of other periods. The humanities enriches itself when walls are kept low and gates kept open; scholars can benefit from meeting in the middle.
Dr. Mahan spoke about her passion for creative writing, and her route into Medieval Studies through an MFA. Though we rarely talk about it as such, a dissertation is as much a creative piece as poetry or prose. You need to be able to tell a story, albeit one rooted firmly in the evidence. Dissertating is creative writing, even if we have to think about time constraints and deadlines. Dr. Mahan's decision to pursue a Medieval Studies PhD was not a shift away from creativity. Far from it. In those days when writing feels like a grind and the ideas just aren't coming, we'll think about her experiences and allow ourselves to get a little creative. 

Thanks for listening. See you next time in the Middle Ages.
Will Beattie & Ben Pykare
Medieval Institute
University of Notre Dame