This week, we're revisiting the first published episode of "Meeting in the Middle Ages." Back in 2022, we sat down with Dr. Andrew Irving, assistant professor of religion and heritage at the University of Groningen. We spoke to him about his journey to Medieval Studies, his work on the 11th century Uta Codex, why one should always weigh their books, and why liturgy is like a Wagnerian opera.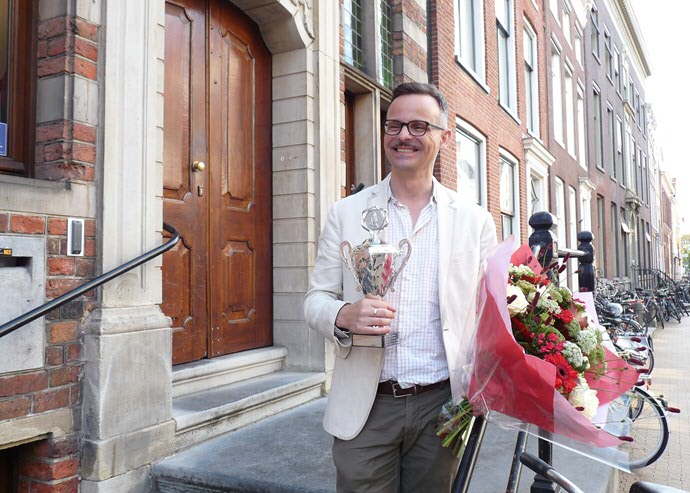 Dr. Irving's story is one of a truly international scholar. A native of New Zealand who moved to the US to study for his PhD at Notre Dame, he now works in Europe on a broad range of medieval subjects. His stories of archival work highlight some of the unexpected challenges that researchers can face: limited access to resources, unconducive weather (it helps to examine books in "raking light"), or flat out denied permission to consult a manuscript. Traveling to another country to visit a library and examine its rarest materials can be intimidating, especially for young scholars. But Dr. Irving demonstrates that a personal connection and diligent preparation can pave the way for a smooth experience. It's an instructive tale for young scholars, and sheds light on a part of scholarly work that may seem mysterious to the uninitiated.
Dr. Irving's work is about place. His career has taken him all over the world, of course. But the place in which texts exist is also paramount. Through his work on texts like the Uta Codex, he provides some great examples of how a manuscript has to be considered in terms of its home. Where was it kept? What was the environment? What was the history of that home? Was it ever destroyed, raided, burned? If it was a written document, was it read aloud? To whom? Was it carried about? How much did it weigh? All of these questions must be asked to get at the truth of an object. A text has to be wrestled with on its own terms—in isolation—but this is only half the story. Each historical artifact is living history: it was created by someone for someone or something. We have to be prepared to engage with it in a multitude of ways. We must be historians, linguists, theologians, art historians, literary critics, and more. That is what it is to be a medievalist.
Thanks for listening. See you next time in the Middle Ages.
Will Beattie & Ben Pykare