Notre Dame undergraduates carry out research in a wide variety of Medieval Studies topics, from class essays to senior theses. Below, explore some of the projects that Notre Dame's undergraduates have been working on.
Ben Easton
Class of 2018, English and Spanish double major with Business-Economics minor
Essay: "In pley thus seyde she": Dorigen and the "Ethic of Intention" in The Franklin's Tale"
Although widely considered Chaucer's ideal portrait of marriage and "gentillesse," The Franklin's Tale provides a much more nuanced portrait of human relationships. Since they are predicated on Dorigen's false pledge, the famous final gestures of generosity by the knight, the squire, and the magician scholar are put under closer scrutiny for their legitimacy, thus complicating the purported idealism set out at the beginning of the tale. In effect, this complication results in a profound commentary on both the medieval understanding of what it means to pledge an oath as well as the difficulties of delivering a unified moral in an increasingly humanized tale.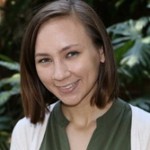 Angela Bird
Class of 2016, Theology and English double major
Essay: "Devotion and Aspiration With Chaucer's Prioress"
Chaucer's Prioress presents the reader with a portrait of a flawed Christian, as well as a deeply problematic religious leader. Read together with her narrative voice in the prologue of her tale, the Prioress's characterization in the General Prologue promotes a skeptical reading of her own piety as well as her self-identification with her tale. While she is not an irredeemable character, nor is she much more flawed than most of the other religious figures, the Prioress nonetheless presents herself as a character who is not as sincere as she hopes to be.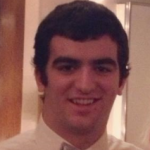 John Oakley
Class of 2016, Psychology and English double major
Essay: "The Impotent Pardoner and his Relationship to Preaching"
Chaucer's characterization of the Pardoner shows the man to be very skilled in preaching about morality, but also to be rather depraved and sinful. This paper looks at the Pardoner and Chaucer's commentary on the potential danger in preaching, where the Pardoner is depicted as totally powerless in the face of his own sin, despite his skill as a preacher and his admission of his own guilt. Both his physical description and the content of his tales support the idea that the Pardoner is powerless to improve his life. What this does is juxtapose a wretched man against a beautiful ability to tell moral tales, and in this contradictory characterization we see Chaucer's poetic skill and his uncanny ability to artistically express the human condition.