internet—"a network of networks" (Wikipedia)
"network: anything reticulated or decussated, at equal distances, with interstices between the intersections" (Dr. Johnson; johnsonsdictionaryonline.com)
Geoffrey Chaucer is remembered as an innovator who made the first translation of one of his contemporary Petrarch's sonnets into English, and who may have initiated the now-universal association of St. Valentine's Day with romantic love. He may also, in his poetic dream vision The House of Fame, have given us a premonition of the staggering power and potential for misuse of the modern-day internet. The narrator/protagonist of this poem, named Geoffrey, is taken to visit the goddess Fame by a giant eagle. Her palace, which he visits first, is impressive but disappointing, as Geoffrey fails to find what he seeks there. In the final 250 lines of the poem, he is taken to a nearby structure, which critics at least as far back as George Lyman Kittredge[i] have referred to as the House of Rumor. This is the section of the poem that forecasts the internet as we know it today.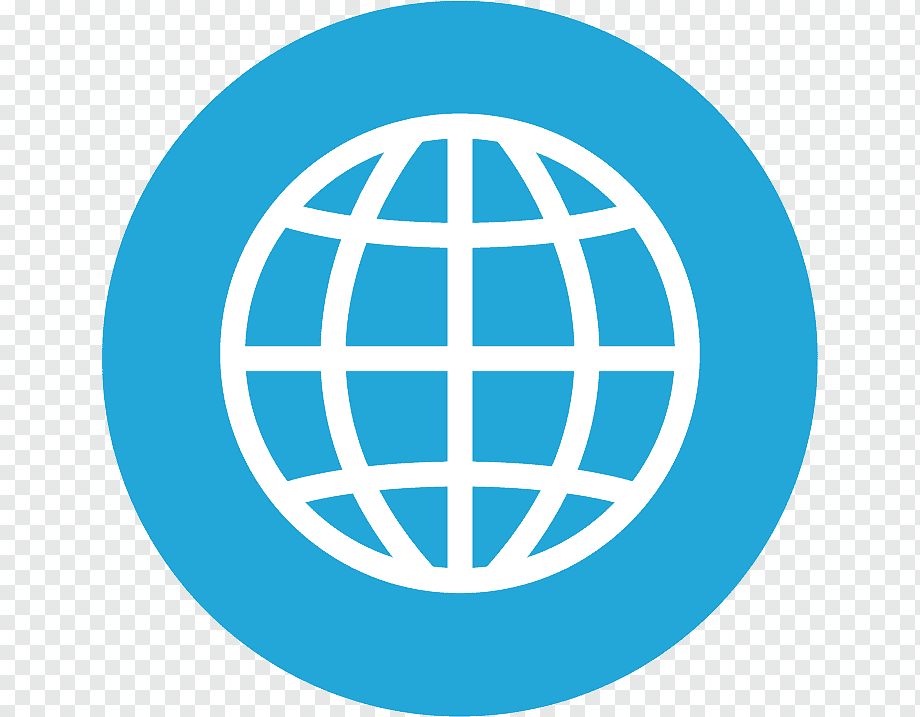 The eagle chides Geoffrey on their first meeting for his introverted habit of coming home every night to spend the evening like a hermit (or scholar during pandemic lockdown) with his books. What Geoffrey needs, and what the eagle has been sent by Jupiter to help him acquire, are "tidings" of what is happening in the world outside. The Middle English word "tidinges" is glossed as "news" in the Norton Chaucer.[ii] The University of Michigan's online Middle English Dictionary [iii] suggests a variety of other meanings, including "report," "information" (both specific and general), "message," "announcement," "gossip," and "rumor." All of these taken together seem to sum up the variety of things that people today search for on the internet.
The eagle tells Geoffrey that the House of Fame is located at a point equidistant from earth, sky, and sea, so that any spoken word from any of these locations must travel there. In the grand palace of Fame herself, however, Geoffrey does not find any of the "tidings" he seeks. He is then guided to another nearby structure, the so-called House of Rumor. Geoffrey labels it a "house," and compares it to the labyrinth built by Daedalus in Greco-Roman mythology, but the term "House of Rumor" is never used in the poem. Critics have identified Chaucer's source for this image with the house of fame described by Ovid in the 12th book of his Metamorphoses; although Ovid does say that thousands of rumors can be found there ("milia rumorum," line 12:55), the goddess he places in charge is Fama (Fame), not Rumor.[iv]
The structure itself is sixty miles long, made of twigs. The twigs are woven together in a way that suggests baskets or cages to the narrator, and he notices thousands of holes throughout the weave. This presumably circular structure, formed of interlocking strands, is eerily like the visual depictions of the internet that are produced when it is imagined as a visible structure. The very name "internet" suggests such an interlocking construction to the mind. Today, we picture the strands in diagrams of the internet as the pathways along which our information travels, but for Chaucer, it is the holes in between the twigs that allow tidings to escape.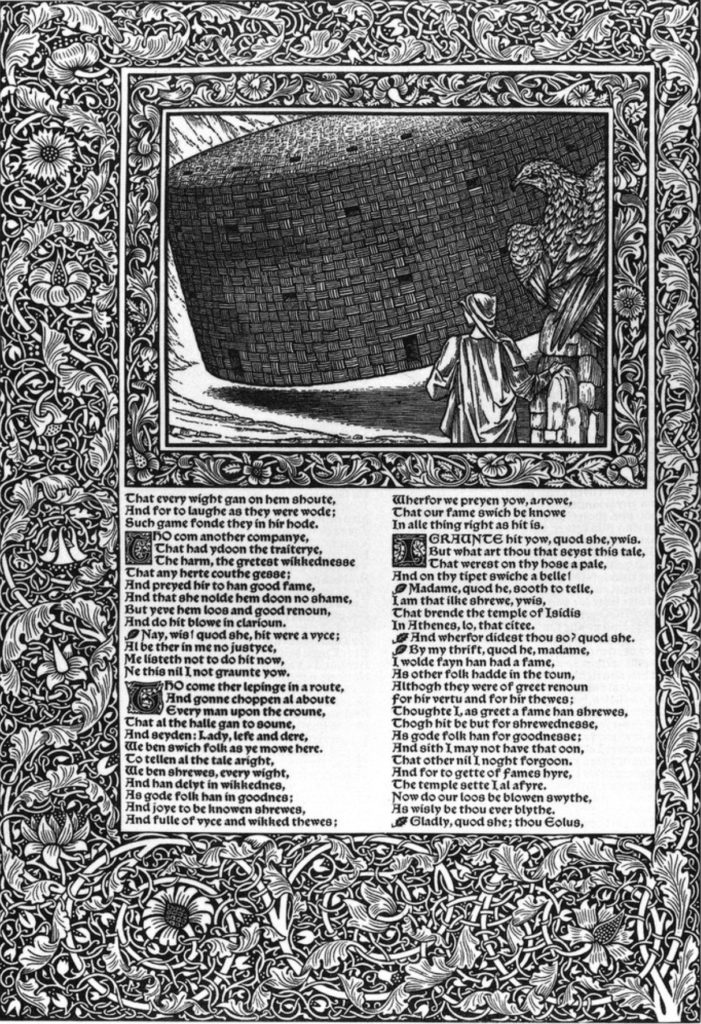 The entire structure of this house is constantly spinning, so fast that Geoffrey is unable to enter without the eagle's assistance, and a loud noise issues from it. The noise the house makes as it spins is described first as resembling the sound of a stone flying from a catapult or that of a strong wind, but from inside come other sounds that Chaucer calls "gigges" and "chirkinges" (lines 1942-43), which Eleanor Parker in "Chaucer's Post-Truth World" links to "tweets" and "Twitter"—after all, the entire house has already been compared to a bird cage.[v] The twittering sounds are presumably made by the tidings themselves, which Chaucer does seem to imagine like birds in a cage. In all, we are presented with a bewildering sense of speed and power associated with the house, coupled with the impression that the tidings, while they may be small, have a life and energy all their own.
The only way for Geoffrey to enter the structure is with the help of the eagle, who acts like a modern search engine. When he drops Geoffrey through a window, the structure stops spinning for a moment and allows his entrance. Inside, Geoffrey finds "tidings" of every sort—news about war and peace, work and leisure, life and death, loss and gain, and even about such things as weather and the prices of goods. All the tidings are being shared from person to person among a great crowd of figures that fills the space; Geoffrey had been told earlier by the eagle that these are embodied figures representing the people who first spoke the tidings down on earth. Like a game of "telephone," the tidings are passed from ear to ear, growing with each repetition, until when each tiding reaches its full size, it flies through a window to spread itself freely—essentially "going viral."
Some of the tidings Geoffrey observes are true, and some are false. Both are being spread with equal enthusiasm. We are not told how Geoffrey is able to tell the difference, but within the dream vision, it is apparently obvious. He also notices that, as they try to escape through the spaces between the twigs, sometimes two tidings will become stuck as they squeeze through the same hole, so that he sees many instances in which a true tiding and a false tiding become stuck together and intermingled so that no one henceforth will be able to separate them again. All of this seems to be a very prescient depiction of the way that information both true and false is spread on today's internet with incredible speed, growing and changing as it is repeated so that it is very difficult to tell whether much of it is true, false, or a blend of both.
Living and working in London as he does, Geoffrey would already be positioned to hear most of the tidings spreading through his world. The intervention of Jupiter and his giant eagle seems unnecessary just to bring Geoffrey news, and in fact he never gains any concrete tidings within the confines of the poem. The true gift that he is being given may be this, even temporary, ability to discern the difference between true and false tidings, which those who encounter the tidings after they escape the House of Rumor clearly cannot do. Nor, unfortunately, can many users of the internet in our own day.
Chaucer's poem, which he left unfinished, does not manage to provide a satisfactory solution to the problem. As Geoffrey is walking around listening for tidings, his attention is drawn by a loud noise in the corner where love tidings are shared. Everyone in the structure rushes to this corner, pushing and straining to hear some important announcement. In the last lines of the poem as we have it, a figure appears that Geoffrey says he cannot identify, except that "he seemed for to be/ A man of gret auctoritee" ("great authority," lines 2157-58). As soon as a "great authority" appears, someone whose word seems to represent true and reliable information, the entire structure of the House of Rumor apparently collapses—or at least, Chaucer has no more to say about it. For hundreds of years, readers have debated Chaucer's intended identity of this "great authority." Users of today's internet likewise seem unable to identify yet still seek an authoritative source of information that would have the power to quell rumor and uncertainty. If our culture could find such a universally recognized source as an alternative to our current twittering, buzzing, rumor-laden communications, many of our cultural conflicts might even vanish, like a dream in a dream vision poem.

Angela Fulk, Ph.D.
Dept. of English
SUNY Buffalo State
---
[i] Kittredge, George Lyman. Chaucer and His Poetry. Harvard UP, 1915.
[ii] Chaucer, Geoffrey. The Norton Chaucer. Edited by David Lyman. Norton, 2019. All quotations from Chaucer are taken from this edition.
[iii] Middle English Dictionary. Ed. Robert E. Lewis, et al. Ann Arbor: University of Michigan Press, 1952-2001. Online edition in Middle English Compendium. Ed. Frances McSparran, et al.. Ann Arbor: University of Michigan Library, 2000-2018. <http://quod.lib.umich.edu/m/middle-english-dictionary/>. Accessed 05 May 2021.
[iv] Ovid. Metamorphoses. The Latin Library. thelatinlibrary.com. Accessed 6 May 2021.
[v] Parker, Eleanor. "Chaucer's Post-Truth World." History Today. historytoday.com/out-margins/chaucers-post-truth-world. Accessed 6 May 2021.