We join with The Library of Congress, National Archives and Records Administration, National Endowment for the Humanities, National Gallery of Art, National Park Service, Smithsonian Institution and United States Holocaust Memorial Museum in paying tribute to the generations of African Americans who struggled with adversity to achieve full citizenship in American society.
African American Women Activists and Athletes in 1970s Feminist Magazines
by Rachel Bohlmann, American History Librarian and Curator and Greg Bond, Sports Archivist and Curator, Joyce Sports Research Collection
We celebrate Black History Month with a selection of magazine articles by or about African American women from a number of popular, feminist periodicals created across the decade of the 1970s that RBSC has recently added to our collections. In these publications, which largely targeted white audiences, Black women claimed new platforms for their voices and ideas.
African American women were a foundational part of the United States' women's movement and 1970s feminism. The athletes interviewed in womenSports, for example, identified how sexism intersected with racism in sports and in larger contemporary society.
womenSports magazine, founded in 1974 by tennis star Billie Jean King in conjunction with the Women's Sports Foundation, was one of the earliest popular magazines focused on women athletes. The glossy publication reported on professional and amateur sports and also provided practical tips to readers on everything from self-defense to the recently enacted Title IX legislation.
womenSports covered the athletic triumphs and biographies of African American women and often introduced Black sportswomen to wider reading audiences for the first time. Writers and editors frequently documented and wrote about the gender discrimination experienced by women athletes–Black and white–but they tended to devote less attention to racial prejudice encountered by African American women in sports. Black athletes themselves frequently spoke to the entwined race and gender bias they encountered.
In the pages of womenSports in 1974, Wyomia Tyus, the Olympic champion sprinter, described economic consequences of prejudice she faced on the professional track circuit. After a corporate sponsor dropped her event, Tyus explained, "all the women in our event are black, but if we had a white woman in it, I think the … company would've picked us up." And about a recent meet in San Francisco, Tyus observed, "the men who won got television sets, and the women who won got medals. That just isn't fair. Settling for left-overs."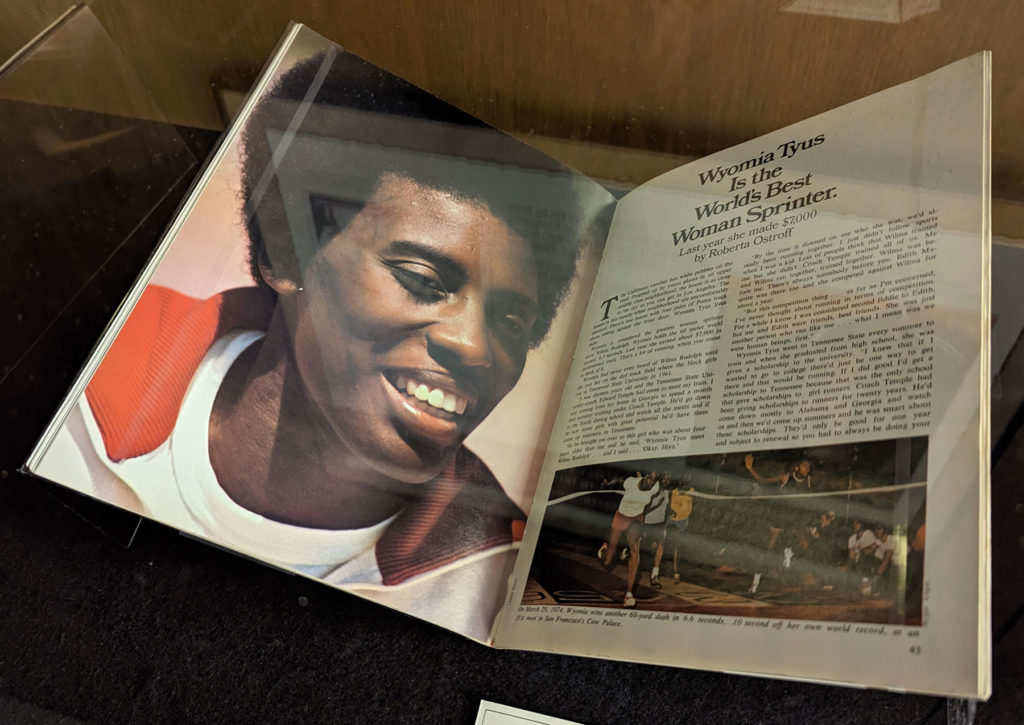 Two years later Olympian Madeline Manning Jackson, a middle-distance runner, pointed to the lack of funding for a sport that featured many African American women athletes. Jackson had recently declined an invitation to compete in the Pan American Games for the United States after the Amateur Athletic Association, which governed track and field events, failed to fund her trip or provide any compensation. "I could have gone even if they didn't pay," she explained, "but it made me mad–not just for me but for all the other girls who have to put up with this kind of treatment. . . . I could have gone. I just wouldn't."
In addition to womenSports, the library recently acquired two titles that bracket the 1970s and represent different voices within the American feminist movement. Cellestine Ware's article, "Black Feminism," appeared in an annual publication of the radical wing of the movement, Notes From the Third Year: Women's Liberation. Ware was a member of the Stanton-Anthony Brigade, a circle of radical feminists in New York City, and author of Woman Power: The Movement for Women's Liberation (1970). In this article, Ware articulates a model of Black feminism and warns that the "complaint that black women challenge black men is further proof of the threatening nature of female independence to most men."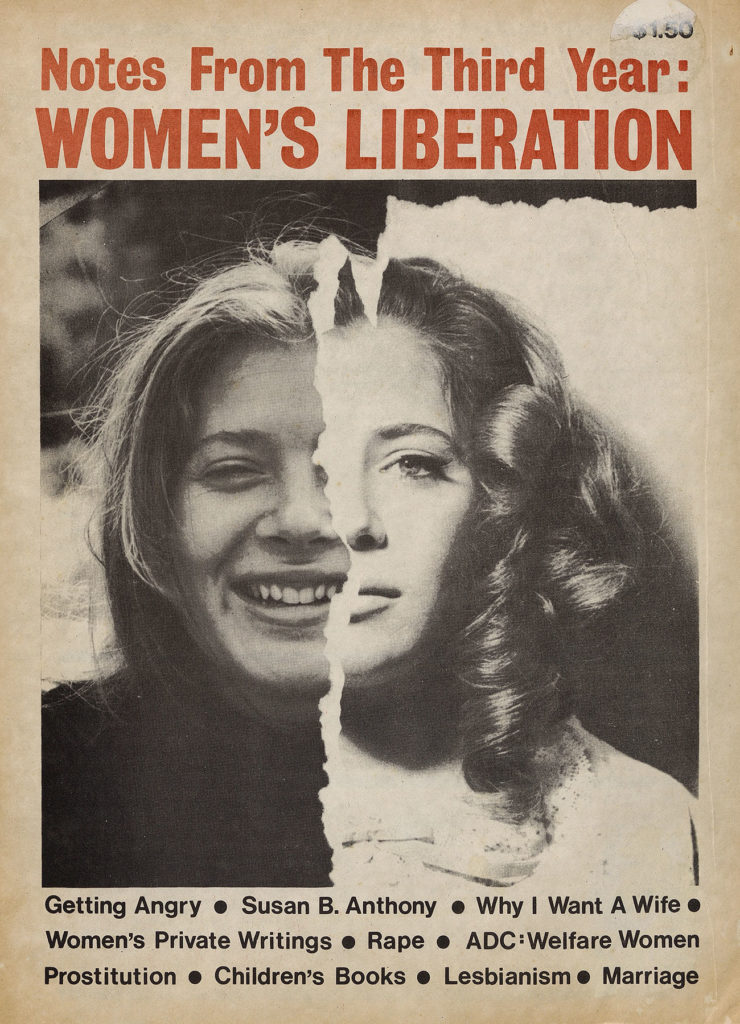 The oral history of Texan Annie Mae Hunt, a 70-year old African American woman and civil rights activist, appeared at the end of the decade in Chrysalis, a Magazine of Women's Culture. Hunt described her life of work, childbearing and rearing, political activism, and reflected on inequalities she experienced because of her race and sex.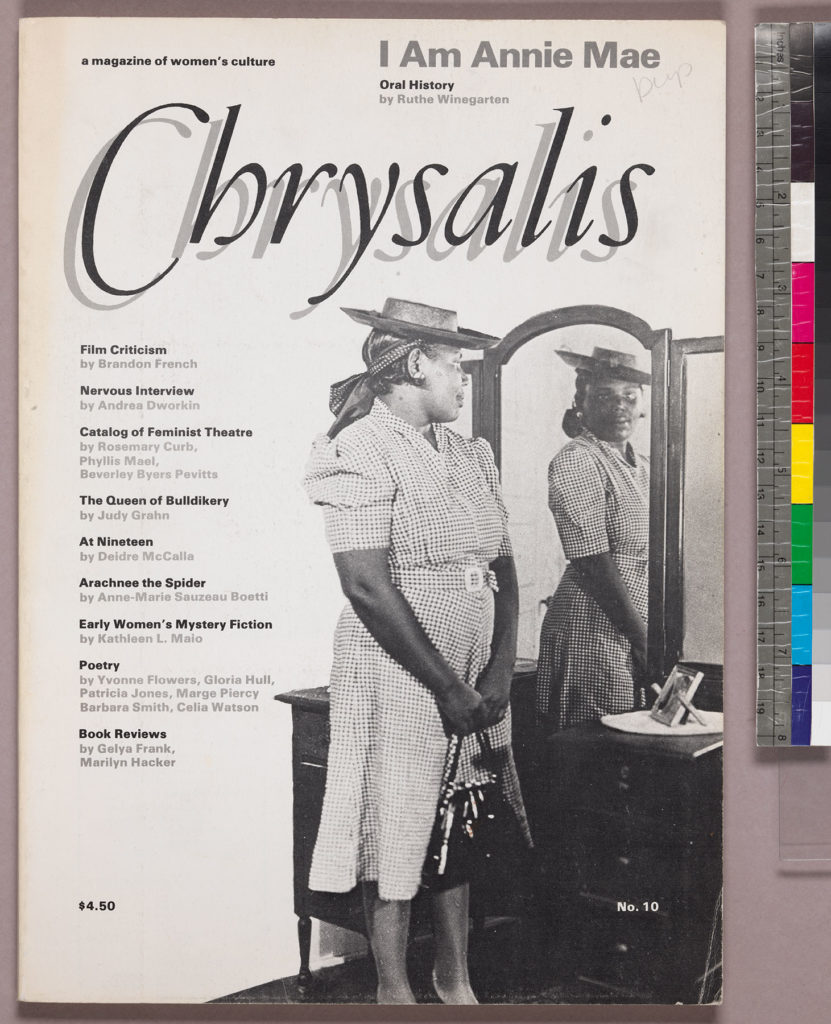 The athletes in womenSports identified how racial and gender discrimination intersected. Ware's new Black feminist theory and Hunt's history explained how race, gender, and class inequality developed historically. African American women created a platform for their ideas within these 1970s feminist magazines.
Rare Books and Special Collections holds a growing collection of printed and other material documenting African Americans and women during the late twentieth century. The publications described here will be on exhibit in RBSC through March. 
Previous Black History Month Blog Posts:
2022: Searching for Claude Monroe Paris, Unheralded African American Basketball Pioneer: Documenting Black History Using Notre Dame's Joyce Sports Research Collection
2021: Paul Laurence Dunbar's New Literary Tradition Packaged to Sell