In July of 1974, Tommy John, pitcher for the Los Angeles Dodgers, felt a twinge in his throwing arm, and could no longer pitch. Dr. Frank Jobe tried a new kind of surgery on John's elbow, and after missing only one season, Tommy John returned to the mound in 1976 and continued pitching until 1989.
How?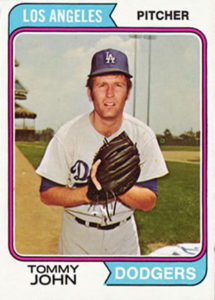 The surgery which bears Tommy John's name is by now a common buzzword in the baseball community. Over 500 professional and hundreds of lower level players have received this treatment, but even the most avid fan may still be unsure what it means.
Tommy John surgery is the colloquial name for surgery on the Ulnar Collateral Ligament (UCL). This ligament is vital to the elbow, especially in the throwing motion. Injury to the UCL accrues over time; fraying and eventual tearing occurs after repeated and vigorous use. Baseball pitchers, throwing around 100 times per game and at speeds upwards of 100 mph, put themselves in danger of UCL injury.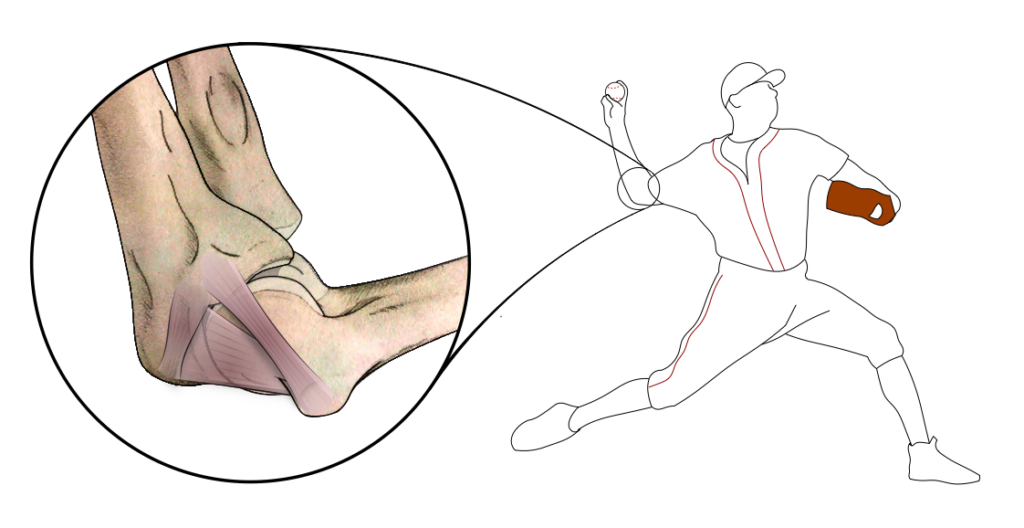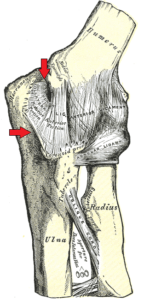 What can be done when a player injures his or her UCL?
Prior to 1974, not much. Ice and rest, the most common suggestions, would do little to improve serious UCL damage. A "dead arm" spelled the end of a player's career. Dr. Jobe would change that.
Jobe removed part of a tendon from Tommy John's non-pitching forearm and grafted it into place in the elbow. John's recovery required daily physical therapy before slowly starting to throw again.
Since Jobe's pioneer surgery on Tommy John, most patients undergo a similar kind of reconstruction procedure. A tendon from either the forearm (palmaris longus) or the hamstring (gracilis), is looped through holes drilled in the humerus and ulna, the bones of the upper arm and inner side of the forearm. In some modern cases, the hope is to repair the UCL with a brace that lets it heal itself rather than total replacement. This allows for faster recovery time because the new blood vessels that have to form in traditional ligament replacement are unnecessary. In either case, athletes recovering from UCL surgery, a procedure which itself takes less than two hours, typically require at least a year to restore elbow stability, function, and strength.
Some misconceptions about Tommy John surgery exist. One 2015 study found that nearly 20% of those surveyed believe the surgery increases pitch speed. However, increase in pitch speed may be affected more by the extensive rehabilitation process rather than the new tendon itself.
The study also found that more than a third of coaches and more than a quarter of high school and collegiate athletes believe the surgery to be valuable for a player without an injured elbow. This perception of Tommy John surgery makes it seem like a superhuman kind of enhancement, as if out of The Rookie of the Year, or worse, it becomes like a performance enhancing drug. In reality, a replacement UCL at best replicates normal elbow behavior. A procedure capable of creating a superhero might be attractive, but for now, Tommy John surgery just helps players get back in the game.
For further information:
How Many MLB Players Have Had Tommy John Surgery?
Featured image under Pixabay License