Chapter 58 of the Rule of St. Benedict describes a postulant requesting entrance into the religious life:
"Anyone on first coming to the religious life should not find the entrance made easy, but as the apostle says, "Test the spirits to see if they are of God." If, however, the newcomer continues to knock at the door, and for four or five days shows a patient bearing,…He shall then be allowed to enter…"[1]
The process of archival research was once described to me in such terms by a seasoned medieval scholar, and I haven't forgotten the analogy. Planning archival visits often involves persistence and patience, but the experience can be rewarding and the time spent in research worthwhile. Utilizing digital resources in conjunction with archival visits can help make the best use of precious time and research funding. Here are my tips for successfully navigating research in Central Europe:
1. Be aware of digital resources that will make your research and archive visit easier. Monasterium.net  is a virtual archive of digitized monastic charter documents from archives throughout Central Europe. The "Find" option allows you to search by archival location, while the "Search" tool allows you to pull up documents by keywords like monastery name.  A second valuable digital resource is Prague-based manuscriptorium.com. Sign up for free as a user. Search through the database for manuscripts and organize your favorites in research folders of your creation. Manuscript entries vary from basic catalog description to full digital facsimiles. Check the site for participating libraries, as the database continues to expand to other areas in Europe.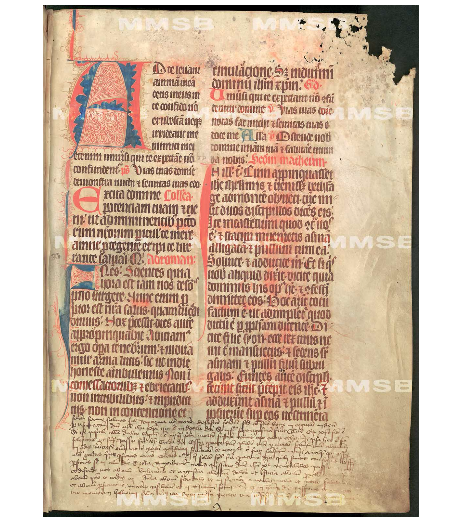 2. Be prepared to communicate in languages other than English. Regardless of whether or not you used it to arrange your visit, security personnel and archivists on site don't always know English. Have a list of your requested documents handy and the correspondence granting you access printed off to streamline your processing time. And don't forget your passport!
3. Do not count on the use of a camera or printer. If photos are not allowed, request that the archive provide images for you (you will likely pay a fee). Among the archives I found most photo-friendly were the Moravian Provincial Archives in Brno (Moravský Zemský Archiv) and the Czech National Archives in Prague (Národní Archiv)–I faced no photo restrictions at these sites. The Austrian National Library (Österreichische Nationalbibliothek) will allow printing of microfilm documents and some photography of sources depending on the items you are consulting.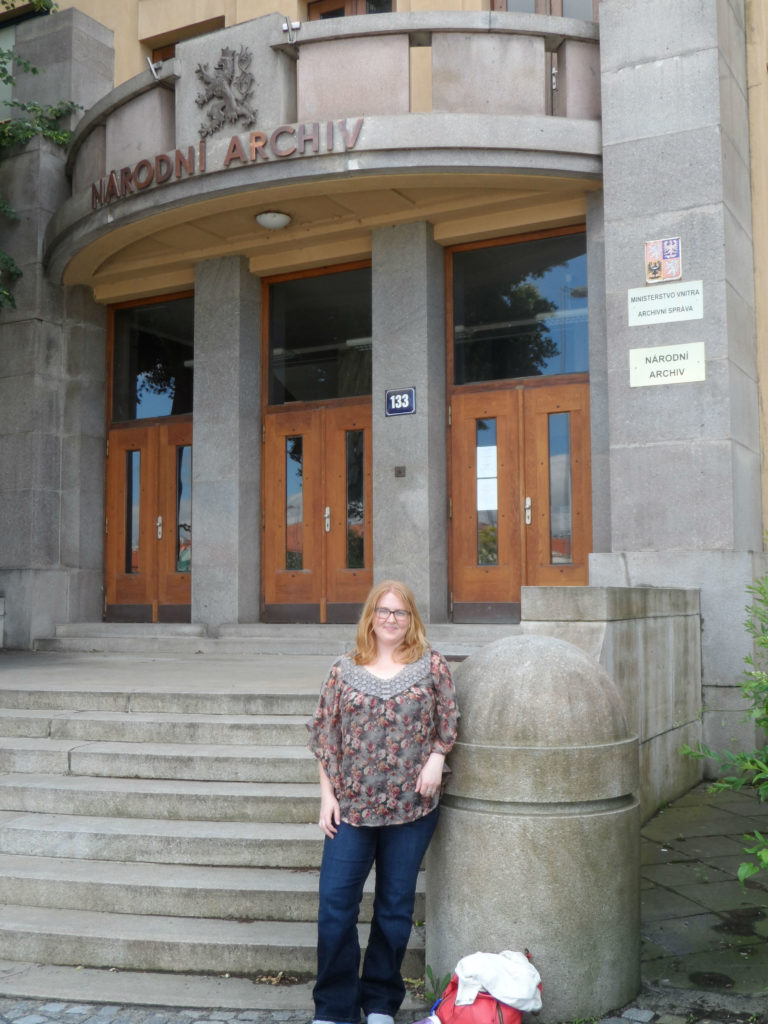 4. Getting around Central Europe is relatively easy with pre-planning. Trains and buses are inexpensive and will get you reliably from A to B. For busing between cities I recommend Student Agency, which travels all over Central and Eastern Europe.
5. I've had the privilege of visiting several outstanding archives and research libraries around Central Europe; I will recommend one in particular. The Moravian Provincial Archives in Brno is a modern and active location. The atmosphere is airy, well-lit, and professional, and the archivists on duty are extremely helpful. I had no problems arranging my visits in advance, and archivists communicate in German if you do not have sufficient Czech. Local transport can be a bit daunting as the archive is out of the city center, but it is doable. Acquire a city bus ticket at any of the yellow kiosks (Select one 60-minute ticket for 2 "Zones". This includes a free transfer. Don't forget to validate your ticket once you enter the bus.). From the main train station, you'll get to the archives in about 30 minutes. Google Maps is equipped with adequate route planning capabilities; there are several bus lines available.
6. Be aware of your resources back home. Despite making multiple attempts to do so, I was unable to see a few manuscripts pertaining to my dissertation housed in a rural Austrian monastery. Upon returning to the U.S., however, I was able to access microfilm copies of the manuscripts in question at the Hill Museum and Manuscript Library in St. Joseph, MN. The large-scale effort to photograph manuscripts housed in European libraries began in Austria in 1965 and continues to this day. The newly-renovated Austria/Germany Study Center is a lovely facility, and the staff is eager to work with scholars pursuing research on manuscripts in the collection.
Amy Nelson
Ph.D. Candidate
University of Notre Dame
[1] Benedict of Nursia, The Rule: from The Rule of Saint Benedict, trans. Cardinal Gasquet (London, 1909), Ch. 58.