by Alan Krieger, Theology and Philosophy Librarian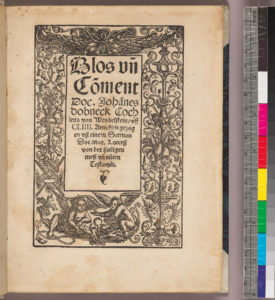 Hesburgh Libraries has recently acquired an extremely rare first edition of Johannes Cochlaeus' Glos Vn̄ Cōment Doc. Johānes Dobneck Cochleus von Wendelstein, vff CLIIII: Articklen gezogen vss einem Sermon Doc. Mar. Luterss von der heiligen Mess un̄ nüem Testamēt (Strassburg, 1523).
Cochlaeus (1479-1552) was one of the most prolific and rhetorically ferocious Catholic critics of the early Protestant Reformation and in this work attempts to refute one of Luther's published sermons on the Mass, accusing him of being a "new Hussite" and likening him to the Bohemian reformer Jan Hus, who was burned at the stake in 1452. Cochlaeus repeatedly stressed Luther's preference for Hussite teachings on the Eucharist over those embraced by the Church and assailed him for breaking down religious law, true penance, and the authority of any institution to determine proper religious belief and practice. In particular, the author attacks Luther's denial of transubstantiation—the doctrine that the bread and wine are transformed into the flesh and blood of Christ during the act of consecration—and the latter's substitution of "consubstantiation", the view that the substance of the bread and wine coexists with the body and blood of Christ in the Eucharist.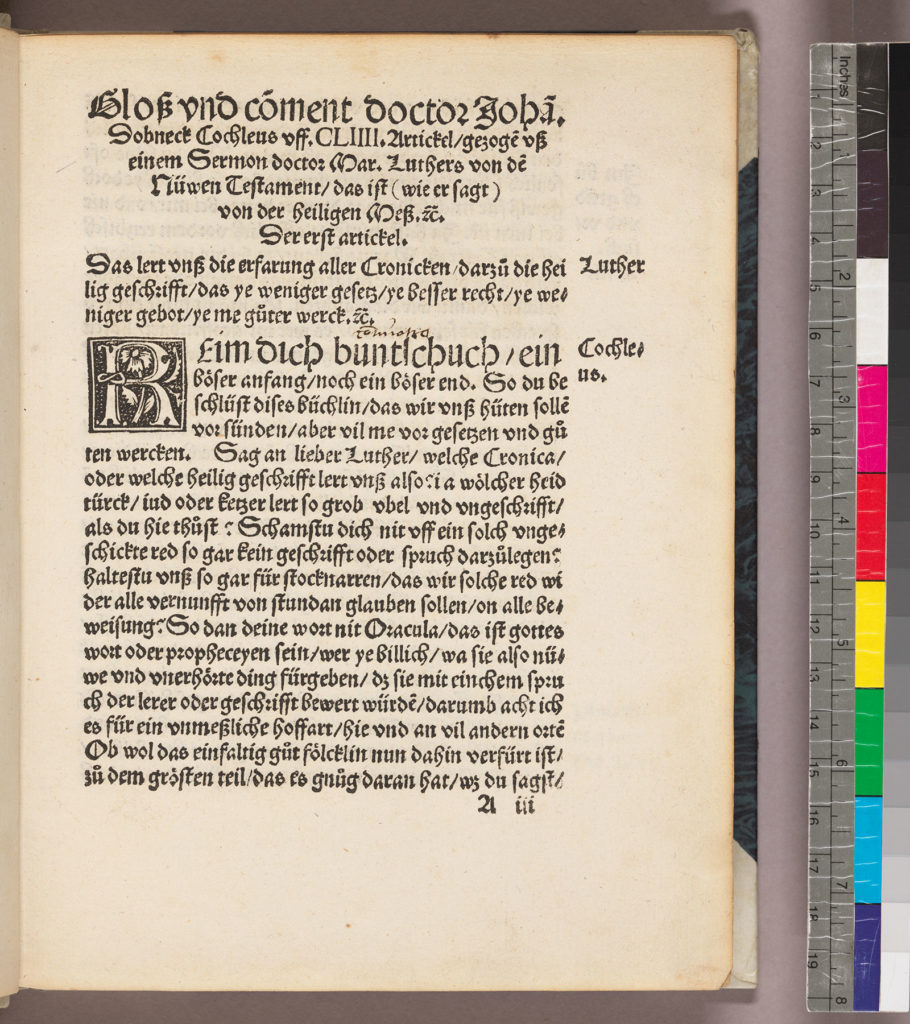 "Ultimately, Cochlaeus juxtaposed Luther's preference for 'your bread of Hus' to the Church's 'body of Christ,' a contrast that echoed Cochlaeus' earlier accusations of Luther's idolatrous veneration for Jan Hus and further showed Luther to be resistant to all forms of legitimate ecclesiastical authority." (Haberkern, Patron Saint and Prophet, p. 228-9).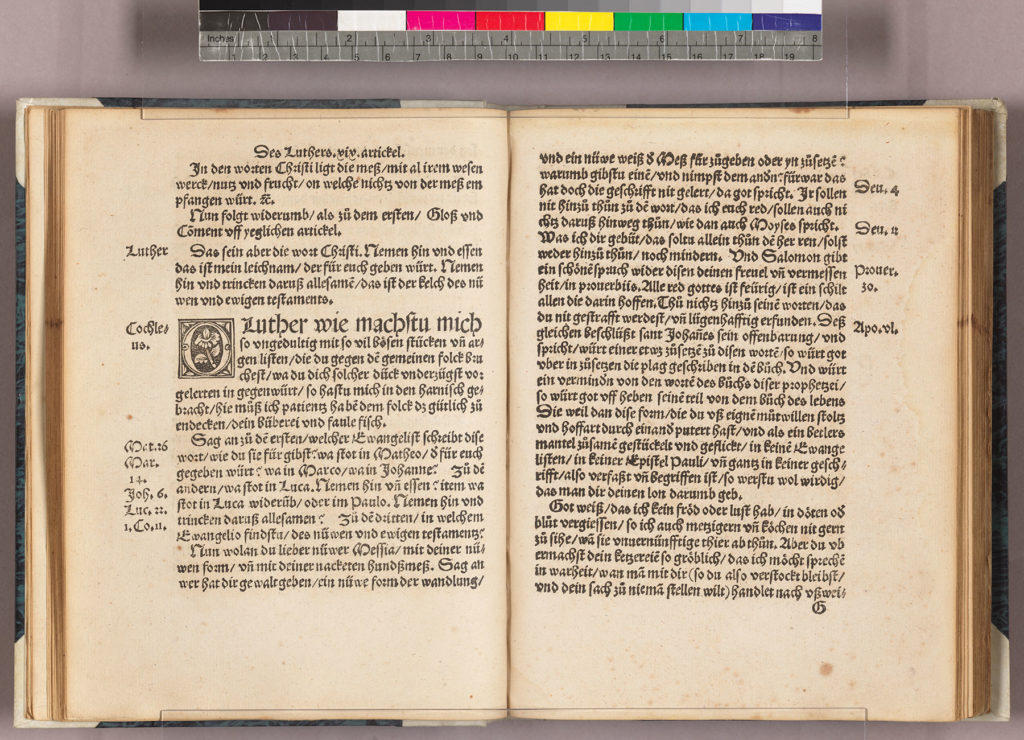 We have found only one other North American holding of this edition.