by Aedín Ní Bhróithe Clements, Irish Studies Librarian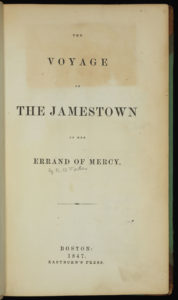 … on Sunday, the 29th March, at 8½ A.M., we cast off from the Yard, with a fine breeze at the N. W., and clear cold weather, the steam Tug, "R. B. Forbes," in company, with some of the members of the Committee, on board. In about one hour we parted from them, with hearty cheers, and made sail on our course.
A remarkable voyage to bring relief to the Irish in the Great Famine is the subject of Captain R. B. Forbes' report, The Voyage of the Jamestown on Her Errand of Mercy, published in Boston in 1847. His report for the "Committee of Distribution" combines his account with a substantial appendix of correspondence and other documentation.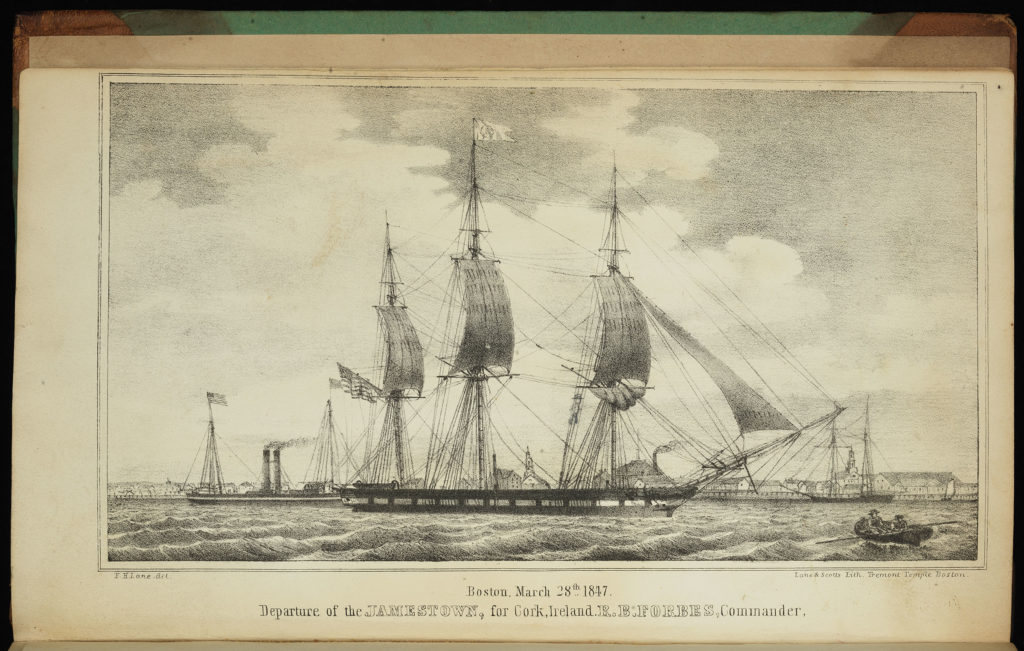 After the Irish potato crop failed due to blight in 1845 and again in 1846, knowing that the potato provided most of the subsistence for a large part of the Irish population, concern for this famine grew throughout the world, but especially in places such as Boston where there was a considerable population of Irish birth or descent. Those who provided assistance in early 1847 expected that the harvest later that year would bring an end to famine, but in fact the blight persisted and the Great Irish Famine lasted until 1852. [i]
Continue reading Recent Acquisition: American Foreign Aid during the Great Famine in Ireland