by Alan Krieger, Theology and Philosophy Librarian
Hesburgh Libraries has recently acquired the first edition of Ambrose Corbie's Certamen Triplex (Antuerpiae, 1645), a rare and important contemporary account of the martyrdoms of Thomas Holland (1600-1642), Ralph Corbie (1598-1644) and Henry Morse (1595-1645), who were Jesuit priests executed during the English Civil War while conducting missionary activities in England. The author (1604-1649) was the brother of Ralph Corbie and himself a Jesuit priest.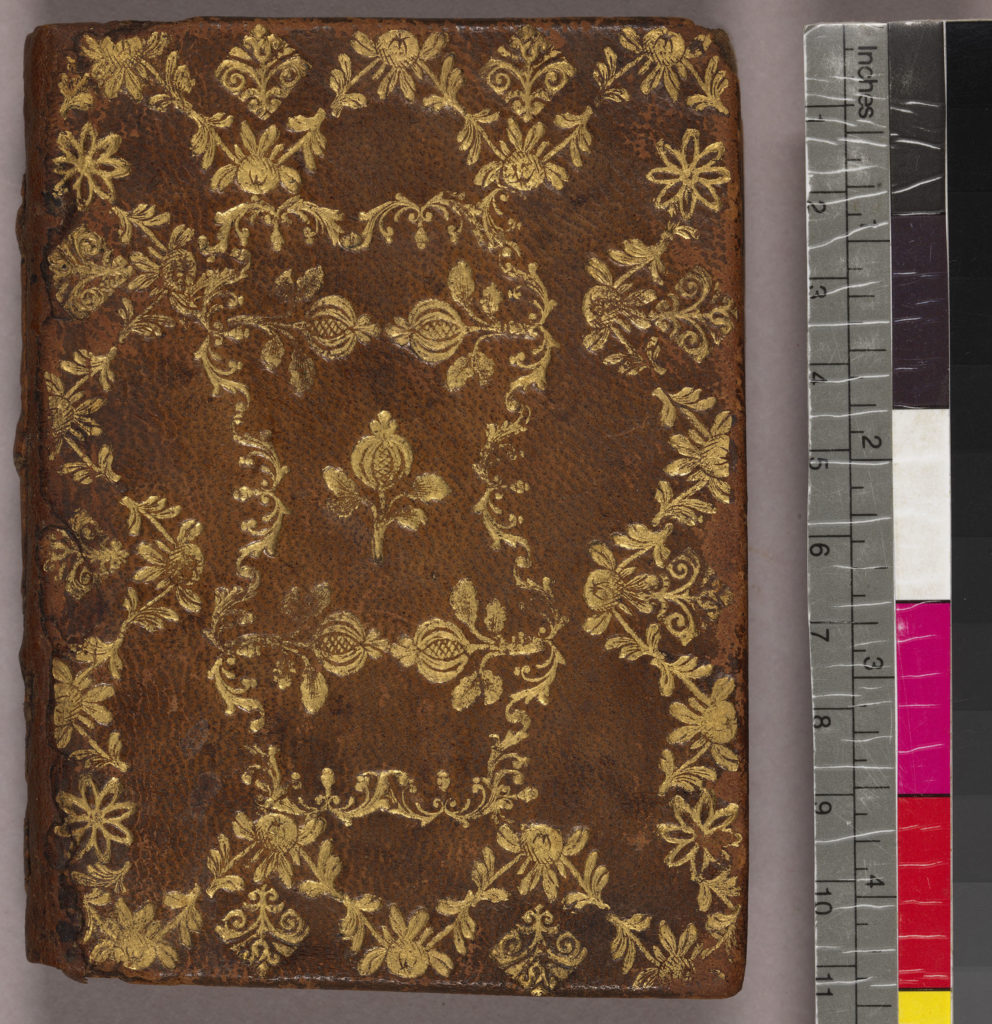 Holland, Corbie and Morse were captured and executed between 1642 and 1645 by parliamentarians after the English Civil War erupted. Holland was born in Lancashire and after studying at the Jesuit college at St. Omer and the English College, Valladolid, he joined the English mission in London, where he was apprehended in 1642.
Corbie was born, as the Certamen Triplex tells us, "in the vicinity" of Dublin (p. 43) after his parents fled county Durham in the northeast of England in the wake of being persecuted for recusancy. After studying at various Catholic institutions on the continent, he joined the English mission and was based in his ancestral home of county Durham where he was caught in July 1644.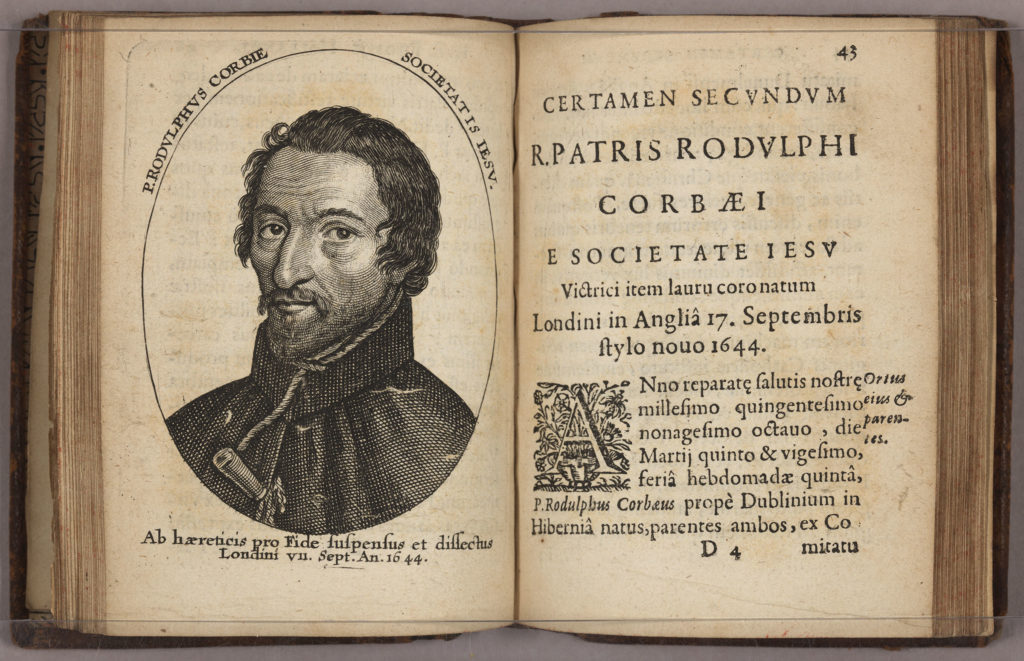 The best known of the three martyrs was Morse, the "priest of the plague", who ministered to the sick—both Protestant and and Catholic—during the plague epidemic of 1636. His courage, as many of the Protestant clergy fled the city, caught the attention of Charles I's Catholic wife, Henrietta Maria. After Morse was arrested in 1637, Henrietta Maria interceded on his behalf and saved him from execution. Following a few years as chaplain to the English troops in Flanders, he returned to England in 1643. Morse was subsequently captured and, with his royal protector having fled to France in 1644, was executed in February of 1645 at Tyburn on the original charge from eight years earlier.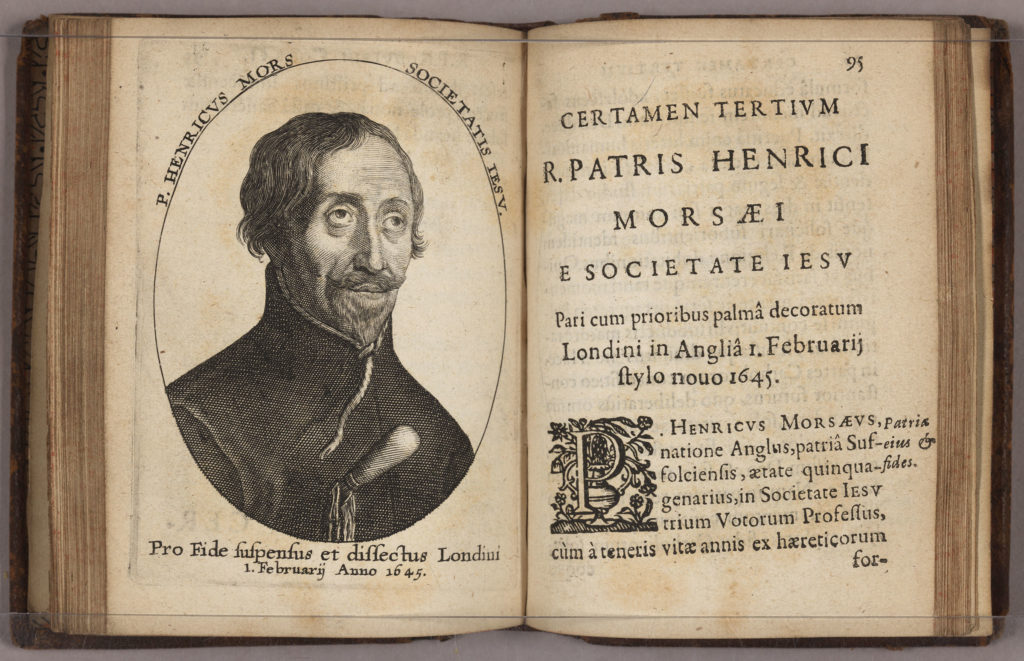 As Susannah Brietz Monta explains in her book Martyrdom and Literature in Early Modern England (Cambridge University Press, 2005, p. 217-218):
"The martyrs of the 1640s found themselves embroiled in the struggles between Charles I and Parliament. Earlier, in the 1630s, Charles's reluctance to prosecute priests on charges of treason and his pro-Spanish foreign policy deepened suspicions that he was not fully committed to the Reformation and angered those who felt England should aid continental Protestants in their struggles against Catholic powers. The fear that Charles was betraying the Protestant cause at home and abroad directly affected the fate of Catholic priests. As conflict between king and Parliament flared, Parliament demanded that Elizabethan treason legislation be put into effect and proclaimed that all priests were to leave the country by 7 April 1641 on pain of death. The Irish Catholic rebellion further invigorated prosecution of the Elizabethan statutes."
We have identified only eight other North American library holdings of this edition.