One incredible thing about Peru is that it has beaches, a desert, snowcapped mountains, massive canyons, an enormous lake, and dense jungle all within driving distance of one another. While I haven't had time to see the entire country, I've been able to see many of these natural wonders, usually through guided weekend trips with some of my friends I've made here or day trips that usually start with a 3 hour bus ride at around 4:00 AM.
The most famous mountain near Cusco is Rainbow Mountain (Montaña de Siete Colores in Spanish, Vinicunca in Quechua), which has layers of colored sediment that give it the famous rainbow. We summited at a staggering 17,060 feet, which is more than three times the altitude of Boulder, Colorado and about 3,000 feet higher than Mount Whitney, the highest point in the continental United States. The altitude made it difficult to breath and even think straight, but by chewing coca leaves, a natural stimulant that natives have used to stave off hunger and exhaustion for thousands of years, we were able to make it up the steep hike.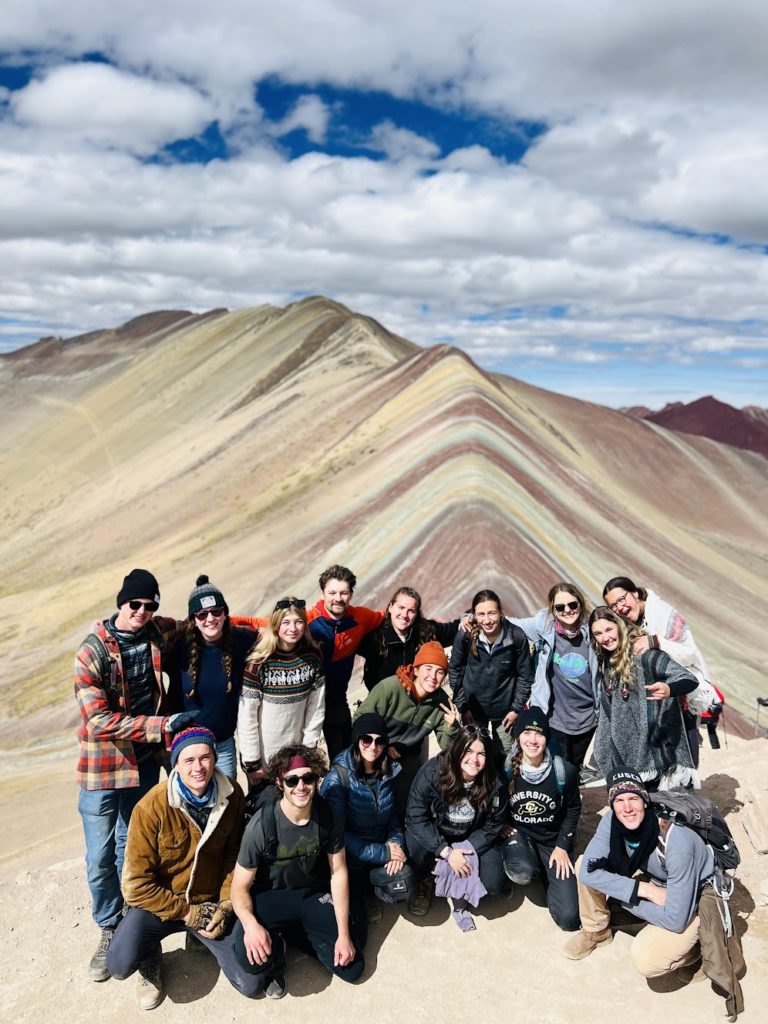 Some other hikes that I've done the Cusco and Sacred Valley included the Seven Lagoons of Mt. Ausangate, the hike to the Huamantay Glacier, and a hike to Waqrapukara, an ancient site that overlooks the Apurimac canyon. I also took tours of the Sacred Valley and South Valley to see dozens of Inca and pre-Inca sites. On the full moon on July 13, my friends and I even took a midnight horseback tour of the Inca moon temple! The cool thing about being here for 10 weeks is that as I complete all the popular tours and move on to the less touristy ones, my tour groups have fewer Americans and Europeans and many more locals, allowing me to make new friends and practice my Spanish even more.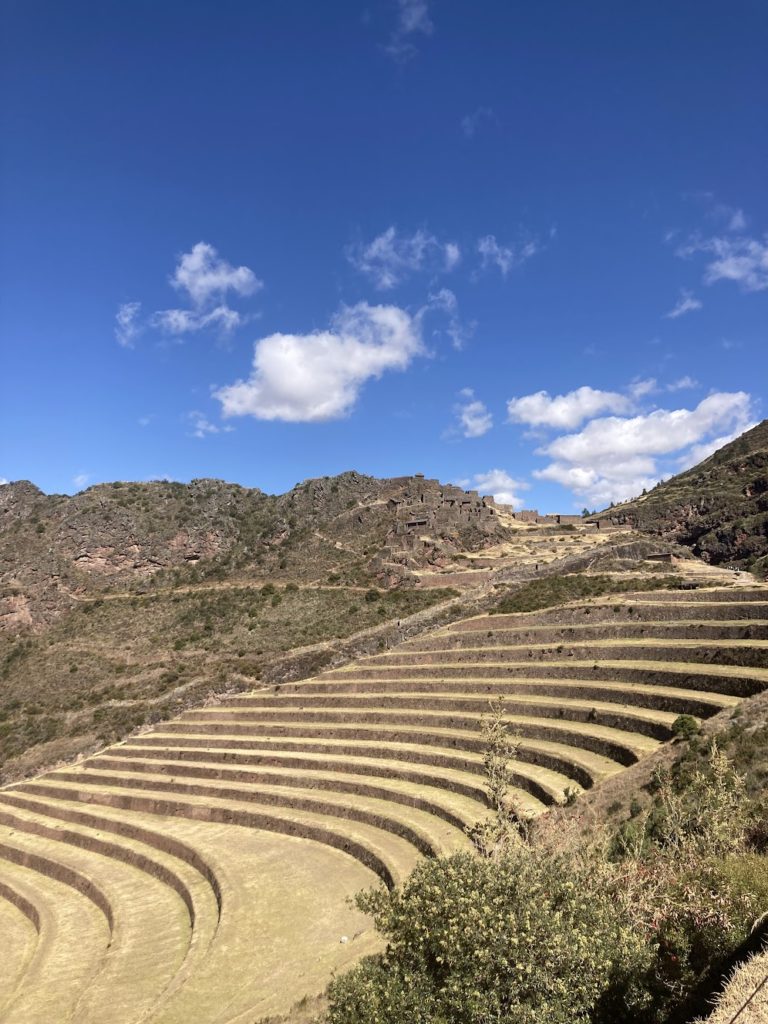 In addition to these hikes around Cusco, I've done two longer trips to explore Peru. My friend Elisa, a student volunteer from the University of Florida, and I went to the famous Lake Titicaca for two days by taking an overnight bus. Lake Titicaca is the highest navigable lake in the world, covering a massive 3,232 square miles between Peru and Bolivia. It is the site of the oldest native ruins in Peru and was inhabited more than 2,000 years before the Incas came to power. We visited floating islands made out of taro roots that have been built by hand and inhabited by natives for hundred of years. The communities on these islands survive by fishing for Titicaca's famous rainbow trout and selling handmade crafts and boat rides to visitors, but they have poor access to proper healthcare and education, especially during the recent pandemic. We then visited Taquile Island, an island with lots of ancient temples and a very Catholic community with traditions that blend native and colonial practices into one. Elissa and I stayed with a host family there for one very cold night and enjoyed the picturesque night sky.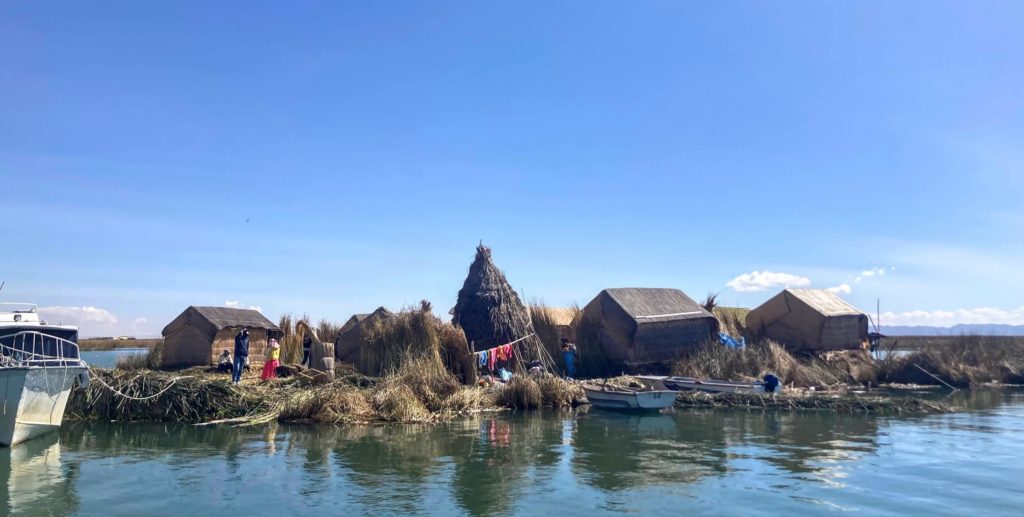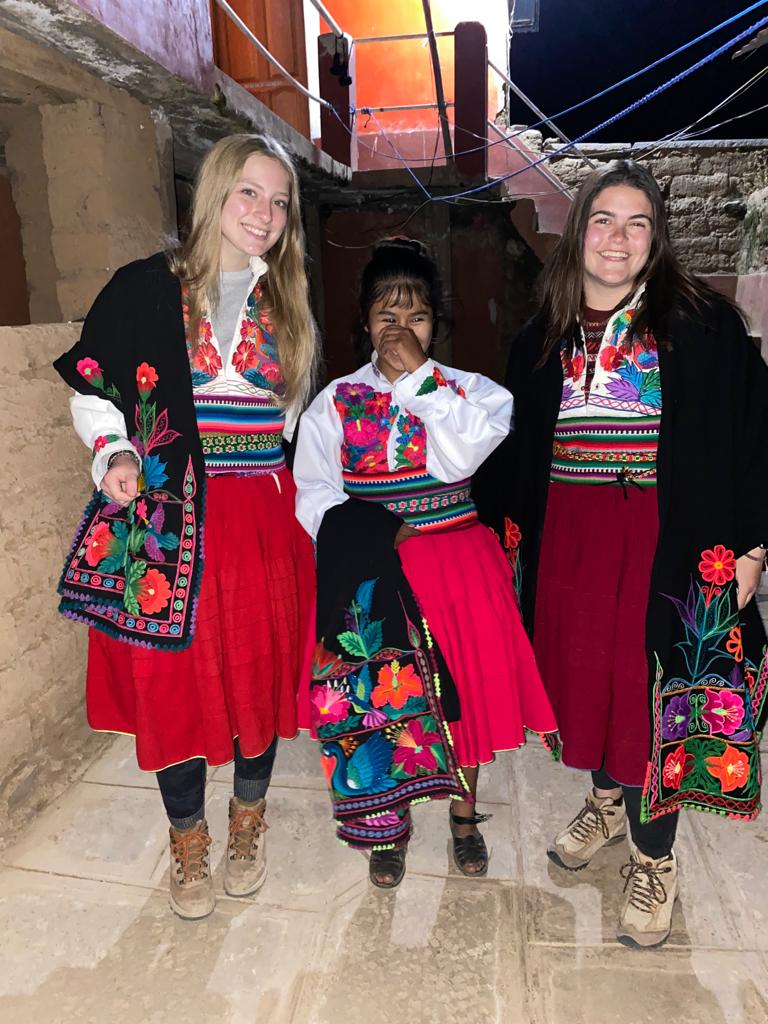 One other adventure I've had the opportunity to go on is a trip to the Tambopata Rainforest Preserve in the Amazon Rainforest. By taking another overnight bus to the town of Puerto Maldonado and a riverboat down the massive Madre de Dios River, I delved deep into the jungle with my friends Elisa and Clayton Glasgow, whose page you can also visit on this site! We fed bananas to monkeys, saw piranhas and caymans while canoeing in an oxbow lake, and evesn swam in the river, which is at tributary of the Amazon (don't worry, nobody was attacked by a piranha). On a nightlife tour in the jungle, we saw plenty of jungle creepy crawlies, including lots of frogs, snakes and more tarantulas than I ever cared to see in my lifetime.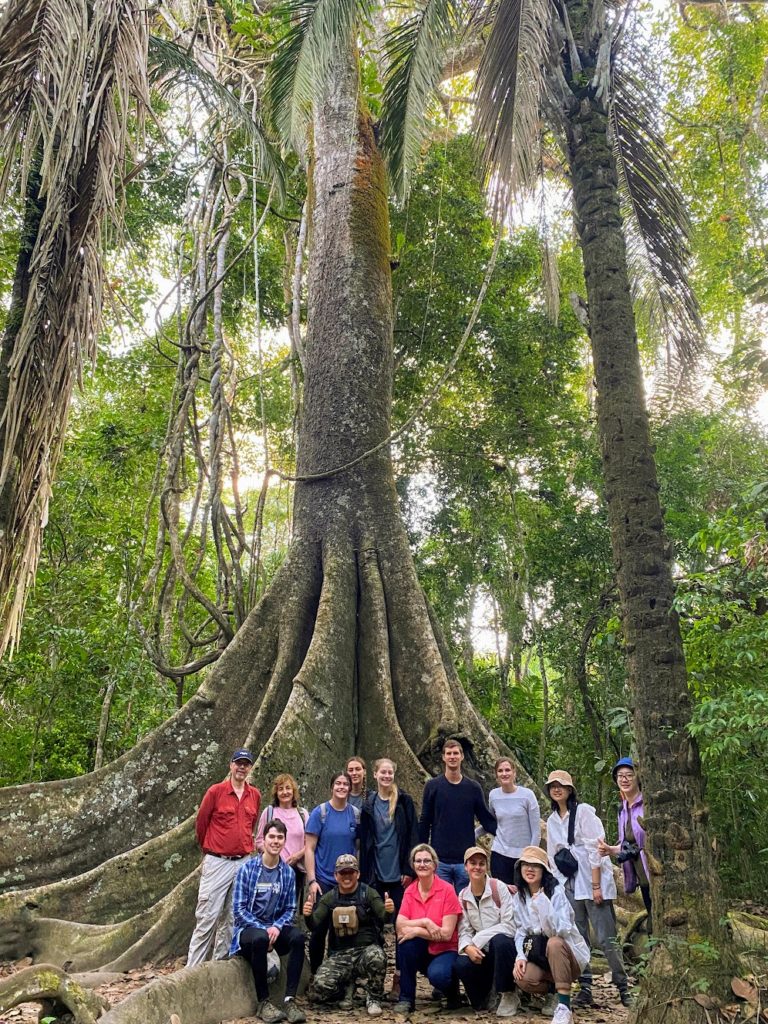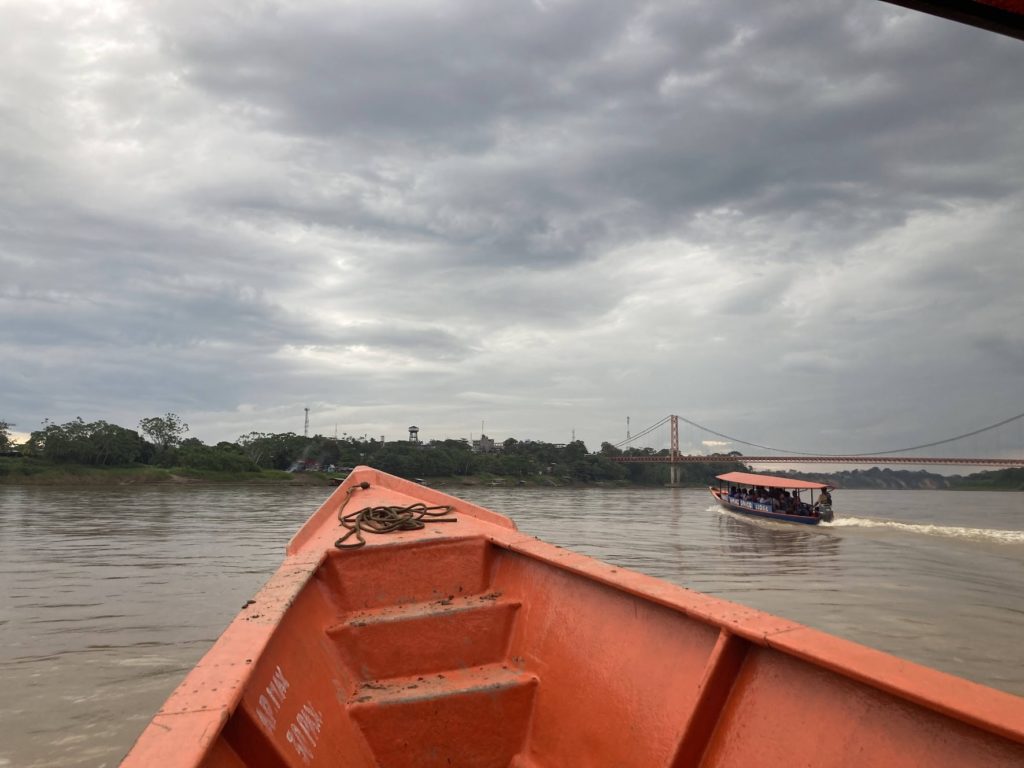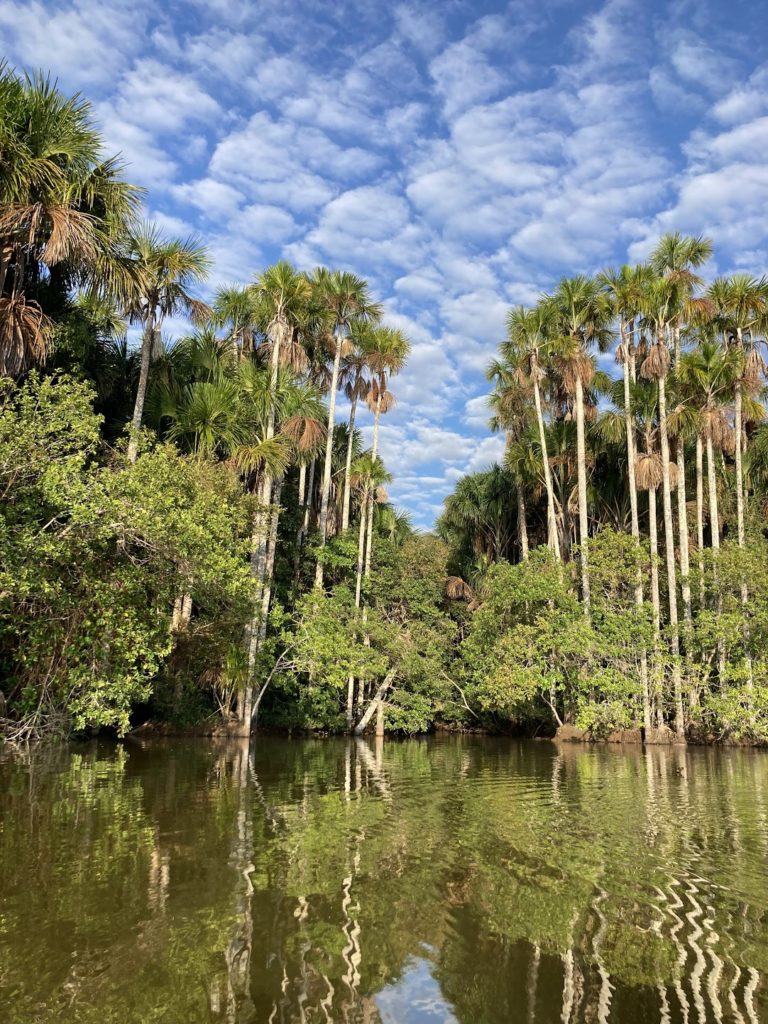 That's almost all the experiences I have space to recount from my trip, but stay tuned to hear a little more about what I've learned along the way!