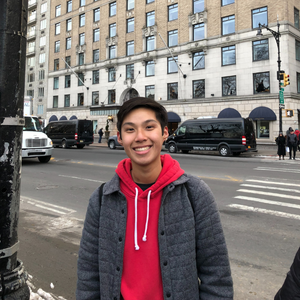 E-mail: ameuninc@nd.edu
Language: Spanish
Location of Study: Santiago, Chile
Program of Study: Santiago Summer, University of Notre Dame
Sponsors: The Center for the Study of Languages and Cultures
With the support of the SLA grant, I will receive the opportunity to study abroad in Santiago, Chile during the upcoming summer. During my time abroad, I will receive the opportunity to strengthen my Spanish-speaking capabilities and learn about cultures that are different from mine.
As someone who is interested in pursuing a career in dentistry, it is important for me to learn about identities different from mine, in order to better understand and connect with all kinds of people. If I am better able to connect with many types of people, I will be able to improve the oral health and happiness of an array of populations. Being able to speak with patients in Spanish and empathize with the experiences of Hispanic and Latinx patients will allow me to better serve diverse populations.
By the end of the summer, I hope to return home with a better understanding of what life is like for Hispanic and Latinx populations, and learn how to integrate my newfound knowledge into my areas of study in order to learn how to better connect with and serve diverse populations, not only through the work of a health profession, but also in general.