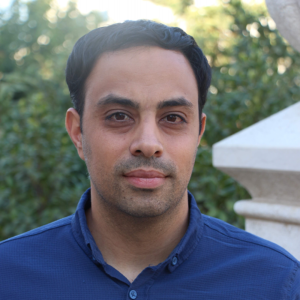 E-mail: dbannour@nd.edu
Language: German
Location of Study: Hamburg and Freiburg, Germany
Program of Study: Intensive German Courses, Goethe Institute
Sponsors: The Center for the Study of Languages
I'm a second-year PhD student at the Department of Theology. I particularly focus on the Qur'an and its relationship to its world in Late Antiquity. This summer I will take intensive German course at the Goethe Institute in Germany that would significantly improve my command on reading and comprehending German literature. There are several German books and monographs pertaining to my specific research interests that are not translated into English. Being fluent in German is an essential part of my dissertation research and would provide me with the necessary tools to critically engage with German scholarship that explores the major methods and theories pertaining to my PhD work.