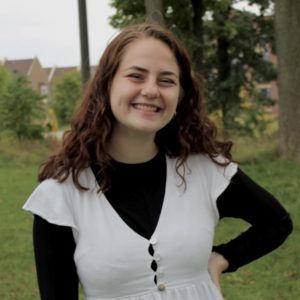 E-mail: lammond@nd.edu
Language: Irish
Location of Study: Galway, Ireland
Program of Study: NUI Galway's Irish Language course (International Summer School)
Sponsors: The Center for the Study of Languages and Cultures and the Keogh-Naughton Institute for Irish Studies

My name is Laurel and I'm a junior studying Neuroscience within the College of Science. I've taken three semesters of Irish language and have completely fallen in love with it. The cultural and historical depth of the language is unlike anything I've ever experienced, especially considering I've lived in the Midwest for my entire life.
In traveling to Ireland for a language course, I hope to grow in my knowledge of the Irish language and its cultural significance. Furthermore, as a STEM major, I find that Irish is a refreshing break from my usual curriculum. Language learning utilizes different ways of thinking that I've found to be beneficial to the other areas of my studies.
I'm also interested in how scientific issues, such as climate change and watershed ecology, span internationally, and hope to see how these issues impact Ireland in comparison to the United States. I'm so happy to have this experience and am looking forward to my time in Ireland!