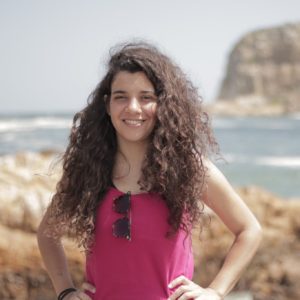 E-mail: jpina@nd.edu`
Language: Italian
Location of Study: Rome, Italy
Program of Study: Intensive Group Course, Italiaidea
Sponsors: The Center for the Study of Languages and Cultures and the Helen M. ravarino Family Italian Scholars in Italy
My name is Juliana Piña. I was born and raised in Buenos Aires, Argentina where I obtained a Bachelor's degree in Literature. Now, as a PhD student in the Romance Languages & Literatures Department, I research in fiction and other visual arts the relationship of skin to our bodies. I am especially interested in all the cultural practices where aesthetics and medicine overlap to standardize the skin. My trip to Italy this summer will be key to furthering my research. Studying Italian, as well as visiting the thermal baths that abound throughout Italy, will allow me to investigate this ancient and contemporary practice, to determine how and when skin health came to be associated with aesthetic standards.