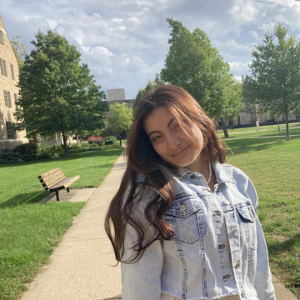 E-mail: igamboa@nd.edu
Language: Italian
Location of Study: Sienna, Italy
Program of Study: TBD
Sponsors: The Albert J. and Helen M. Ravarino Family Italian Scholars in Italy
Growing up bilingual has given me a great appreciation for the beauty of language. Here at Notre Dame, I am grateful for the opportunity to broaden my perspective of culture and how language constitutes a big part of different cultures around the world. Because I speak Spanish, I have an inclination to learn and love Romance languages. Taking Italian has been one of my greatest experiences since being at Notre Dame, and to have the opportunity to learn about and experience Italian culture has always been a dream of mine, one that will be coming true this summer.
This summer, I will spend five weeks studying abroad in Siena, Italy. Through meaningful experiences both inside and outside of the classroom, I will learn not only about the Italian language itself, but how it is integrated within Italian culture. I will gain a greater appreciation for Italy's past, present, and future, obtain a better understanding of its celebration of life, and gain confidence to take with me through the rest of my own.