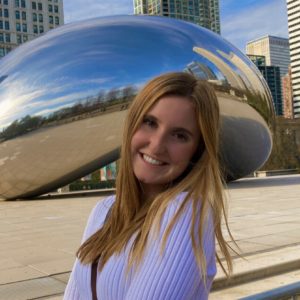 E-mail: ehaley2@nd.edu
Language: Italian
Location of Study: Siena, Italy
Program of Study: Dante Alighieri School Siena Study Program
Sponsors: The Albert J. and Helen M. Ravarino Family Italian Scholars in Italy
My name is Ella Haley and I am an incoming junior studying international economics, with a concentration in Spanish and minors in Italian, entrepreneurship, and computing.
I am ecstatic to be living and studying in Italy this summer. I started my language studies after living abroad in Panama for a year, where I learned Spanish. From this experience, I discovered that I have a passion for studying other languages. I wanted to learn another language in addition to Spanish, so I started taking Italian classes, which was prompted by a family trip to Italy. I really enjoyed learning both languages and set a goal for myself to become trilingual.
I am so excited to live in Italy this summer because it gives me the opportunity to accomplish this goal. I have absolutely loved learning Italian and studying the culture over the last 5 years. I cannot wait to experience Italy with my new knowledge of the language and history. My main objective for this summer is to improve my Italian. I hope to achieve near fluency, which I will attain through dedication to my studies and active engagement in the community.
I will be studying at the Dante Alighieri School in Siena, Italy, which I chose because of its small class sizes and tailored syllabi. I also think Siena is the ideal city to study in because it is not too large or small, which makes it easy to get involved in the community. I look forward to doing service and joining a local soccer team.
This experience will be very beneficial to my long term career and academic goals. Academically, it will vastly improve my Italian skills and help me finish my Italian minor. Professionally, I hope to work in international business after graduation and language fluency will be extremely beneficial towards that goal. I want to travel for my future career and utilize the language skills I have learned.