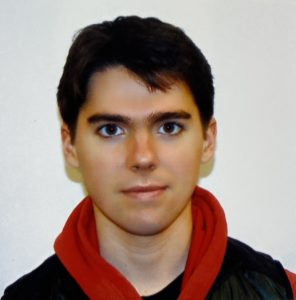 E-mail: cglasgow@nd.edu
Language: Spanish
Location of Study: Cusco, Peru
Program of Study: Maximo Nivel Super Intensive Language Program
Sponsors: The Center for the Study of Languages
Hey all! My name is Clayton Glasgow, and I am a sophomore (Class of 2024) majoring in Environmental Science with minors in Sustainability and Latino Studies. On campus, I am the Sustainability Commissioner of Fisher Hall, I volunteer as an English teacher at La Casa de Amistad, and I am involved with the Compass program within Campus Ministry.
As an environmental science major, my main interests lie in protecting and restoring ecosystems. Humans have done incredible damage to the Earth life support systems, and what I hope to do with my degree is work to protect what remains intact and restore what has been damaged. This is not a purely scientific matter, however; the science is important, but because everyone interacts with and has an impact on the environment, there are large social, political, economical, and educational components to the work of an environmental scientist. As such, work in this field requires communication with a diverse group of people. Many of the worlds most important ecosystems are found in Spanish-speaking countries, including Peru (Peru is home to a large portion of the Amazon rainforest, an ecosystem in which I would love to work). Thus, studying Spanish in Peru provides me with an ideal opportunity to improve my language skills in a region that I hope to return to with my career.
This summer, I hope to advance my Spanish skills beyond conversational in a casual setting to near-fluency in more specific, academic subjects. Additionally, having spent this spring semester in Santiago, Chile and having picked up much of the Chilean slang, I hope to also make a transition to Peruvian Spanish and culture, coming to know its nuances that make it unique and beautiful. Ultimately, my goal in achieving an advanced level of Spanish is to open myself up to new opportunities that would be otherwise unattainable knowing only English.