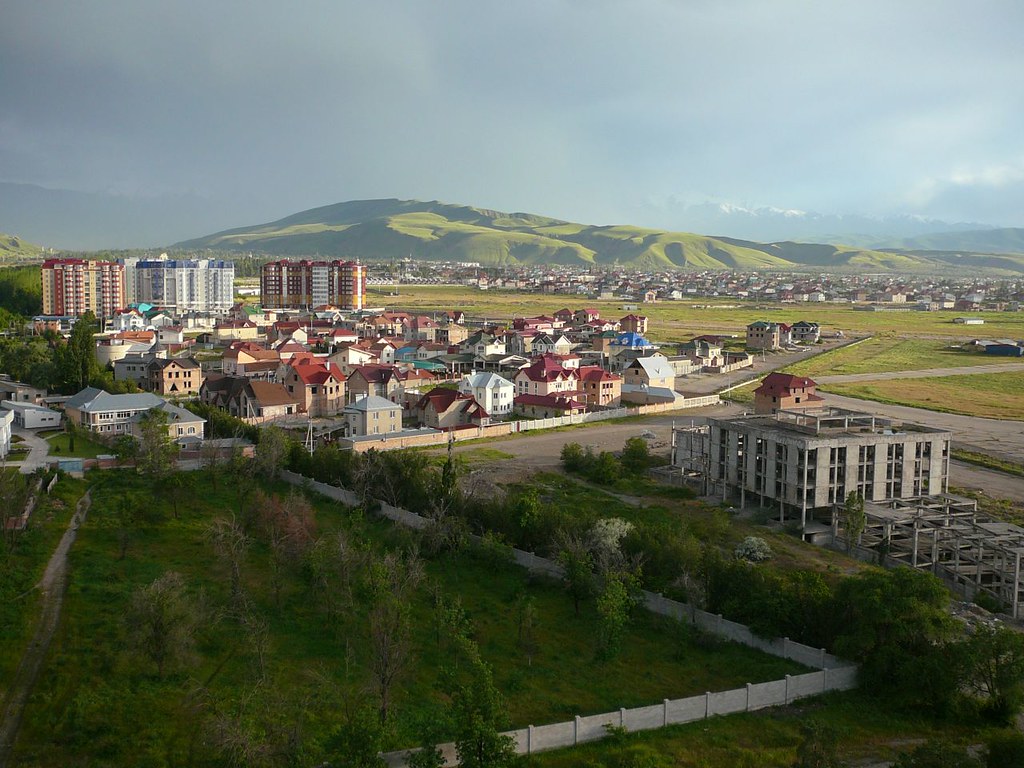 Bishkek, formerly Pishpek and Frunze, is the capital and largest city of Kyrgyzstan. Set in the Chu River Valley against the Kyrgyz Mountains to the south, architecture is one of the city's essential elements. Bishkek is a city of wide boulevards and marble-faced public buildings combined with numerous panel style apartment buildings (often referred to as "Soviet style"). There are also thousands of smaller privately built houses, mostly outside the city center.
Today, Bishkek is a modern city with many restaurants and cafes, but it still preserves its former Soviet feel with Soviet-period buildings and gardens prevailing over newer structures. In addition to the Soviet brutal buildings, there are also many other well-preserved soviet style buildings such as the Kyrgyz Drama Theatre, the Pervomaisky District Court, the Ministry of Agriculture, and the White House.
Junior Sarah Chong (Class of 2023) will be studying Russian in Kyrgyzstan in the summer of 2022.
Image: "Bishkek, Kyrgyzstan" by Jessica Gardner is licensed under CC BY-SA 2.0